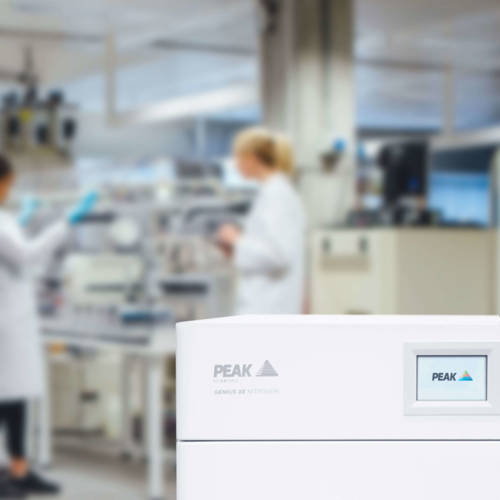 Laboratory gas supply for LC-MS/MS instruments
The first generator PEAK manufactured was a nitrogen generator for LC-MS. Over 20 years later we are truly expert at providing LC-MS gas solutions, with thousands of installations globally. What's more, we work closely with LC-MS instrument manufacturers, providing tested and approved gas generator solutions for use with their instruments.

If you are looking for a nitrogen generator that you can rely on for LC-MS, you are in the right place.