Application Types LC-MS
Part number: 3303886

Status Available i
Integrated compressor Yes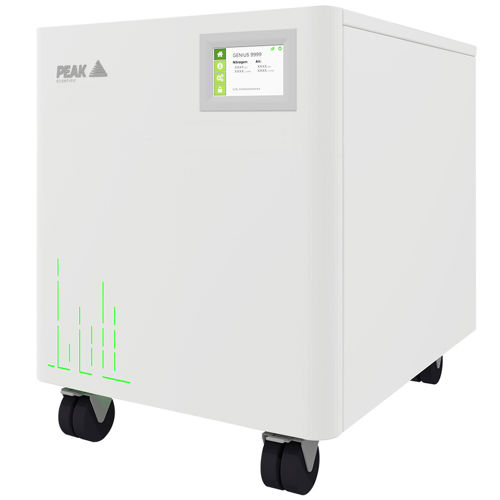 Genius XE SMZ Nitrogen Gas Generator
Approved and validated by Shimadzu as the gas solution for the latest high performance Shimadzu LC-MS instruments, Genius XE SMZ combines advanced technology with refined and robust engineering to provide a premium standalone on-demand nitrogen and air gas generator. Built upon the best-in-class Genius XE nitrogen generator series, Genius XE SMZ provides labs a dependable, high purity gas supply where performance and reliability are paramount.
With dual outlets (1 x nitrogen, 1 x air), Genius XE SMZ has been precision engineered to provide LC-MS grade nitrogen on-demand from a small and quiet gas generator. Featuring Multi-Stage Purification™ and next-generation integrated compressors with Electronic Compressor Optimization™ (ECO) technology, Genius XE SMZ can comfortably support the latest Shimadzu LC-MS instruments including the LCMS-8060NX.
Request a quote
Features
Validated and approved by Shimadzu to meet the demands of the latest Shimadzu LC-MS instruments
Multi-Stage Purification™ to efficiently remove moisture and contaminants, providing a consistent quality of gas
Low impact on lab environment with low noise and heat emissions
Next-generation high performance premium compressors, engineered exclusively for Genius XE
Touch-screen full color user interface for ease of use and operation
ECO (Electronic Compressor Optimisation™) technology for low energy consumption and compressor durability
Fixed annual maintenance schedule
2 year comprehensive manufacturer's warranty*
*Year 2 of warranty subject to generator being serviced at end of year 1 by a PEAK-approved agent in accordance with fixed annual maintenance schedule. For full terms and conditions visit www.peakscientific.com/warranty-statement
Gas
Gas Type: Nitrogen
Max Gas Flow: 27L/min
Max Output Pressure: 100psi/6.9bar
---
Gas Type: Air
Max Gas Flow: 29L/min
Max Output Pressure: 99psi/6.8bar
Site & Installation
Gas Outlets Fitting: 2 x ¼" BSPP
Start Up Time: 30 min
Power Consumption: 1.64 kVA
Voltage: 220 - 240v ±10%
Frequency: 50/60 Hz
Current: 9 Amps
Heat output: <5545 BTU
Max Operating Temp: 30°C / 86°F
Particles: <0.01µm
Phthalates: None
Suspended Liquids: None
Noise Level: 57dB(A) @ 1m
Accreditations: CE, FCC
Dimensions & weight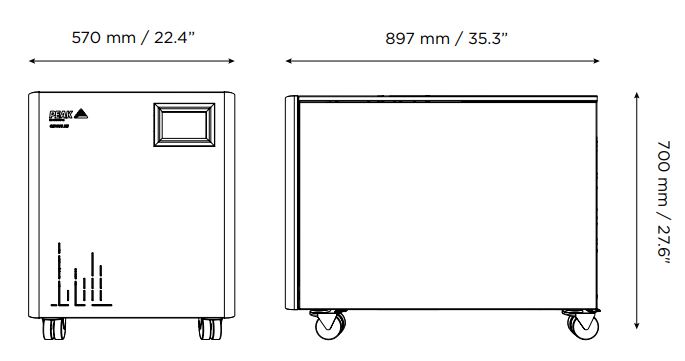 Size (HxWxD) mm: 700 x 570 x 897 mm
Size (HxWxD) Inches: 27.6 x 22.4 x 35.3 inches
Generator Weight: 129kg / 283.8lbs

Need help finding a solution?
We are experts in our field - with over 20 years' worth of experience in pioneering cutting-edge gas generator technology, we have worked closely with leading instrument manufacturers to help you find a solution tailored to your specific needs.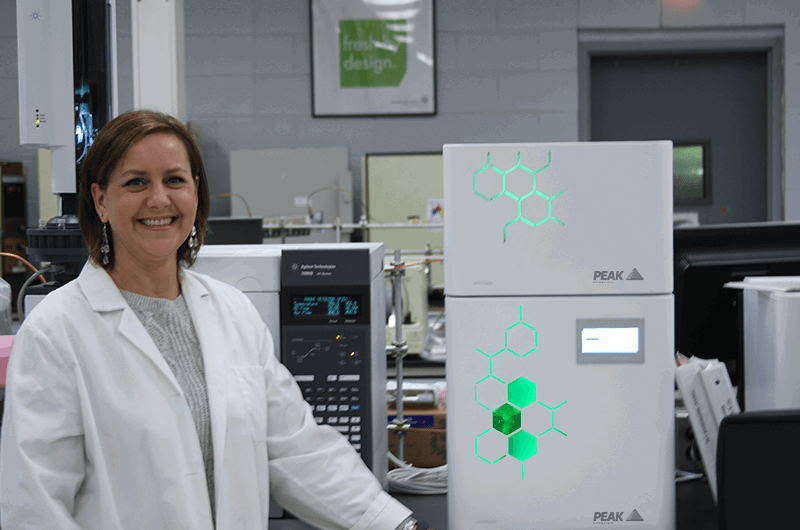 Share your experience
We'd love to find out more about your work and experience with Peak Scientific's gas generators. Share your experience and your story could be published on the Peak Scientific website.