Hassle-free gas generator installation giving the reassurance your gas generator has been installed correctly
Installation service offered worldwide no matter your laboratory location
Greatly reduce the risk of gas generator failure by ensuring correct installation
Increase gas generator life span and optimal performance
PEAK's installation service offers a convenient and hassle free generator configuration giving you the reassurance that your generator has been set up to function correctly and efficiently. Our install service also benefits you and your lab by greatly reducing the risk of breakdown resulting from incorrect set-up of your generator. The life span of your gas generator will also be assured if installed by one of PEAK's dedicated Field Service Engineers. 
What does the installation include?
Our dedicated PEAK Field Service Engineer will be on hand to assist with the install of your new generator at a time and place that suits you. They will:
Compare equipment received with the purchase order including: accessories, firmware, and additional documentation, i.e operation manuals
Check the gas generator for possible damage during the delivery process
Assess the environment that the gas generator will be placed making sure there is adequate ventilation for the equipment
Perform an installation functionality check
Once your dedicated Service Engineer has completed the review of the installation and configured it correctly, you can be rest assured your generator will be working at peak efficiency.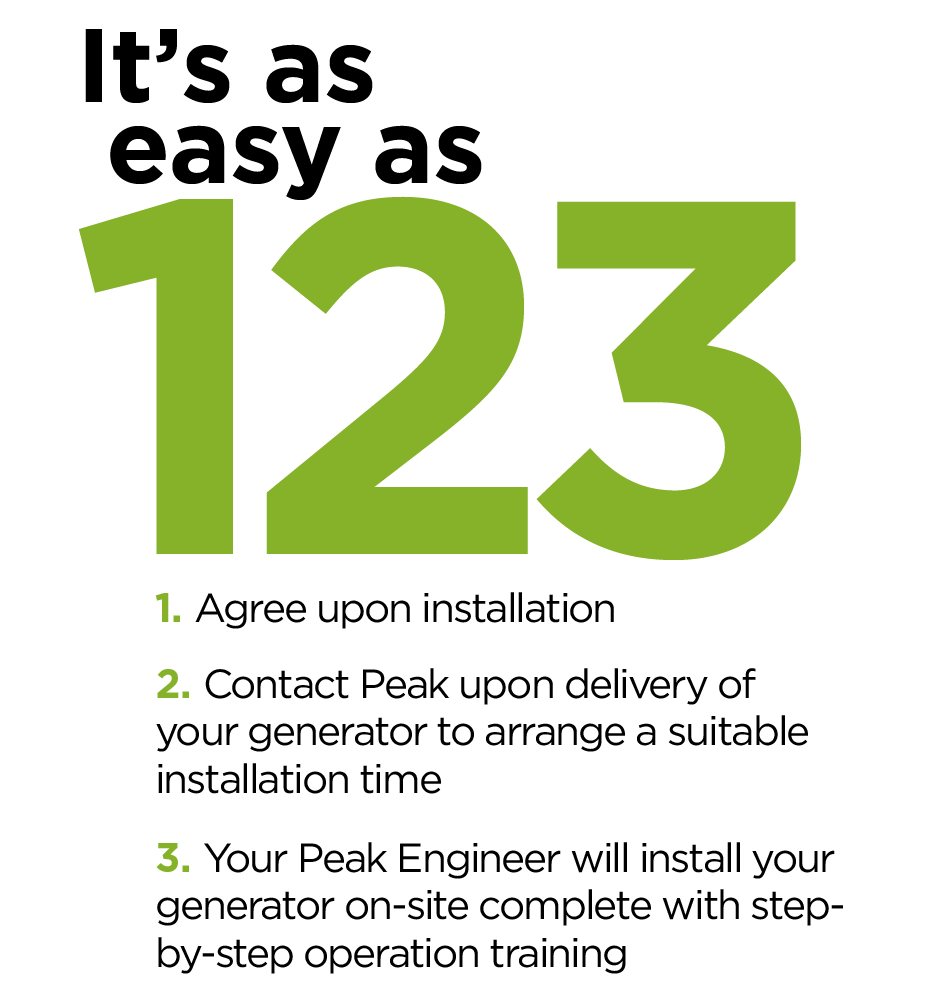 Taking the next steps
If you would like one of our specialist team to assist with your generator installation simply speak with your local sales representative at the point of sale who will be able to assist. After the initial purchase our [Peak Protected] team will contact you to discuss a suitable time for your installation, working with you to arrange a time that suits you and your laboratory analysis best.

Installations
Enjoy the convenience and peace of mind with our hassle-free generator installation service. Get in touch with us today for more information.