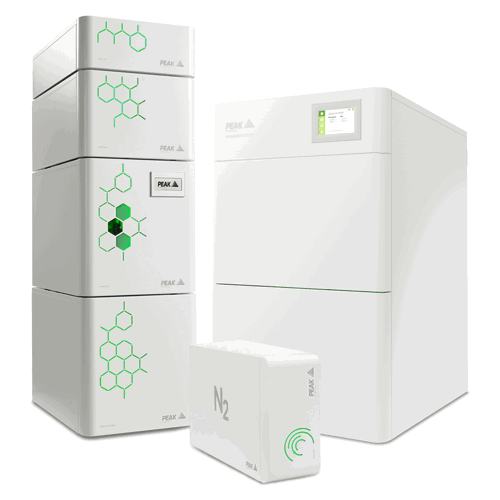 Nitrogen, Hydrogen and Air Generator Solutions
Why should I get a gas generator for my lab?
An on-site gas generator from PEAK Scientific is the practical and cost-effective alternative to pressurised gas cylinders, dewars or bulk storage of laboratory gas. Traditional sources of gas, for example nitrogen or hydrogen, incur on-going delivery, administrative and rental costs, all of which impact on business revenue or facility budgets.
PEAK Scientific is a market-leading manufacturer of nitrogen, hydrogen and zero air gas generators because our brand is synonymous with quality products and excellent customer service. With a wide variety of gas generators to suit applications including GC, LC-MS, ELSD and Sample Preparation, and with local support available globally, thousands of laboratories trust Peak to be their local gas generation partner.
Why a gas generator?
Maximize your lab's uptime with a gas generator, the practical and cost-effective alternative to bulk supplied gas such as cylinders or dewars.

Gas on demand

Safe

Energy efficient
Economical

On-site support

Consistent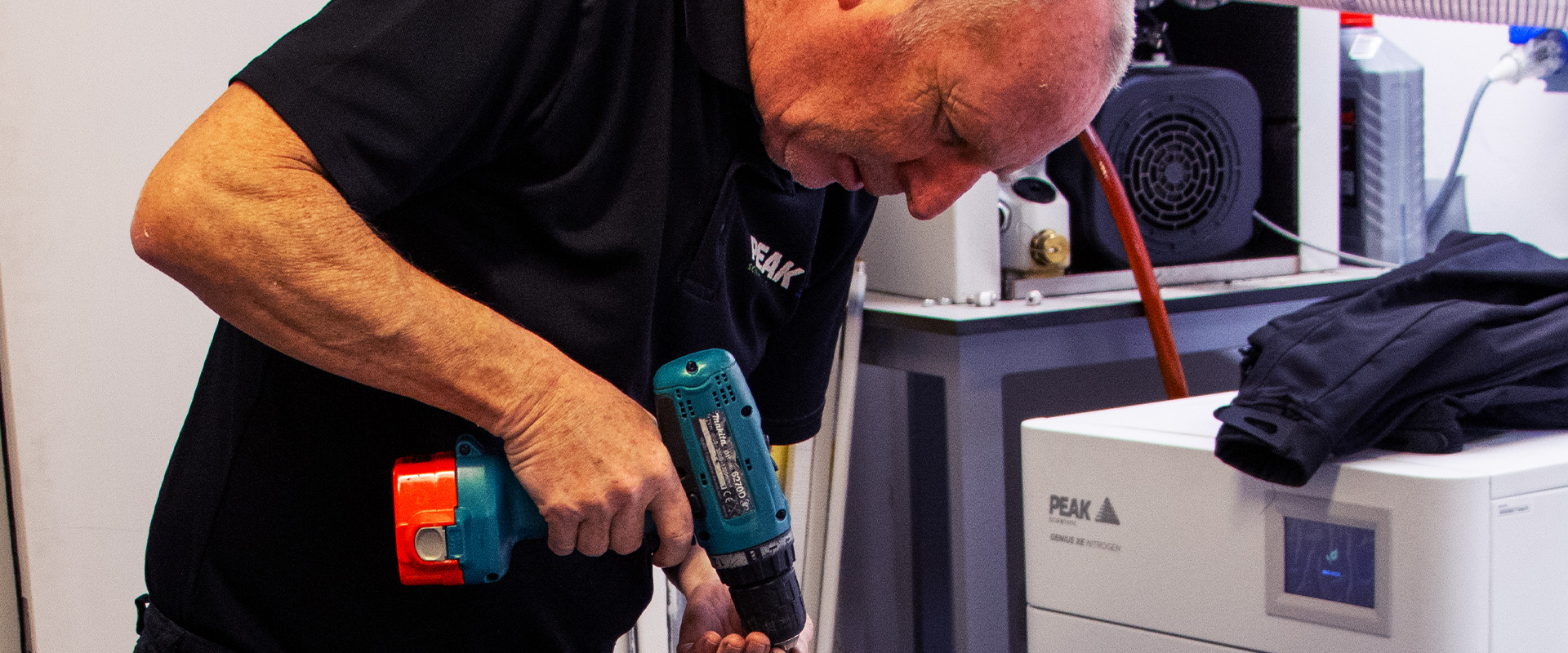 Support
We're here to help should you need support with your generator. Contact us by filling in our online form, live chat or get a quick answer to your question in our FAQ section.
Contact
Please contact us by selecting the appropriate inquiry type and complete as much information as possible so we can ensure that your inquiry is sent to the appropriate PEAK team member as quickly as possible.