Application Types LC-MS
Part number: 10-9524

Status Available i
Integrated compressor Yes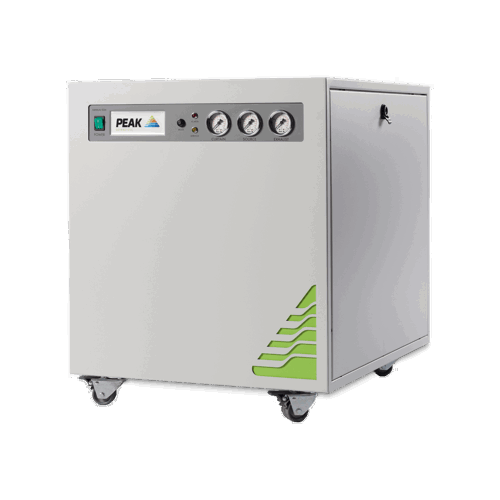 Genius 1024 LC-MS nitrogen generator
Designed exclusively to meet the needs of SCIEX LC-MS systems and approved by SCIEX for use with all their RUO (Research Use Only) LC-MS systems, the Genius 1024 provides a compact single source gas solution for Sciex LC-MS instruments..

The Genius 1024 is built around the trusted and proven technology of PEAK Scientific's Genius series of generators. Designed mainly for LC-MS applications, these are self-contained systems featuring integrated compressors, delivering laboratory-grade nitrogen at various pressures and flow rates required by numerous instruments.
Request a quote
Features
Supports Sciex MS
Delivers nitrogen as curtain gas and dry air as source and exhaust gas
Compact, under bench solution with low lifetime running costs
Compressor based solution, no need for an external air supply
High-specification latest generation compressors located in insulated chamber reducing noise and vibration
Service indication to allow planning of preventative maintenance
Minimal set-up required
12 month comprehensive on-site warranty
Gas
Gas Type: Nitrogen
Max Gas Flow: 19*L/min
Max Output Pressure: 65psi/4.5bar
---
Gas Type: Air
Max Gas Flow: 26*L/min
Max Output Pressure: 100psi/6.9bar
---
Gas Type: Air
Max Gas Flow: 25*L/min
Max Output Pressure: 60psi/4.1bar
Site & Installation
Gas Outlets Fitting: 3 x 1/4" BSPP
Start Up Time: 60 mins
Power Consumption: 1610 VA
Voltage: 230 ± 10% V
Frequency: 50 / 60 Hz
Current: 7 A
Heat output: 5,490 BTU/hr
Max Operating Temp: 30°C / 86°F
Particles: <0.01µm
Phthalates: none
Suspended Liquids: none
Accreditations: CE, CSA
Dimensions & weight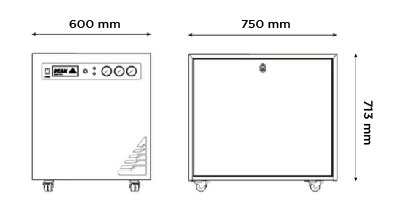 Size (HxWxD) mm: 709 x 600 x 750 mm
Size (HxWxD) Inches: 27.9 x 23.6 x 29.5 inches
Generator Weight: 108.5kg / 238.7lbs

Need help finding a solution?
With over 20 years' worth of experience in developing gas generator technology alongside leading instrument manufacturers, we offer reliable laboratory gas solutions to meet your specific needs.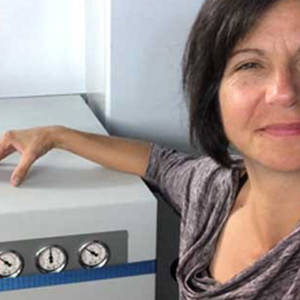 It is invaluable for the mobile lab, it would have been impossible to operate the mass specs with gas cylinders from a safety point-of-view or from a larger gas generator unit than the Genius 1024.
Brigitte Simons
Molecular Science Corp.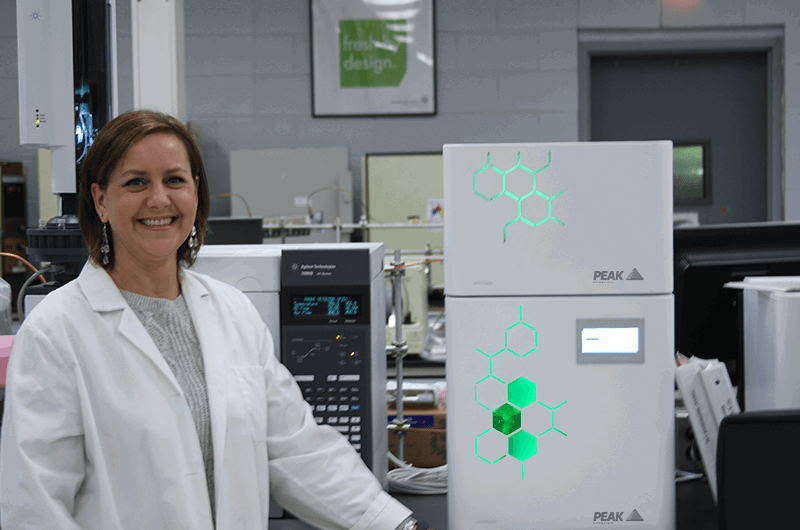 Share your experience
We'd love to find out more about your work and experience with Peak Scientific's gas generators. Share your experience and your story could be published on the Peak Scientific website.