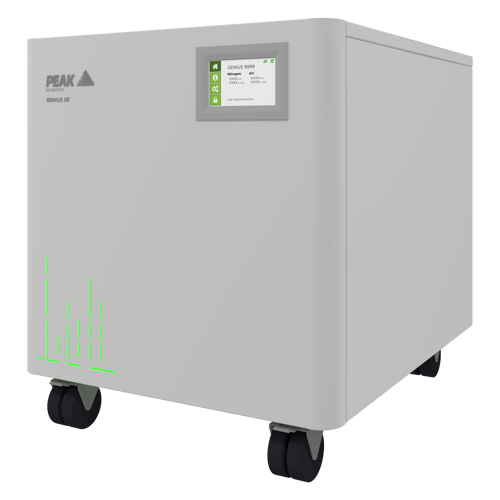 Genius XE QSD
Combining advanced technology with refined and robust engineering, Genius XE QSD provides a premium standalone nitrogen solution custom designed to meet the requirements of PerkinElmer QSight Dual Source LC-MS.
Featuring dual outlets (1 x nitrogen, 1 x air), the generator is precision engineered to reduce size as well as noise and heat emissions. Genius XE QSD has been tested and validated by PerkinElmer for use with their QSight Dual Source LC-MS and comes with factory pre-set pressures and flows to meet the exact demands of the system.
Request a quote
Features
Factory pre-set pressures and flows to meet exact demands of PE QSight Dual Source Systems
Multi- Stage Drying Filtration to efficiently remove moisture and contaminants, providing a consistent quality of gas
Low impact on lab environment with low noise and heat emissions
Next-generation high performance premium compressors, engineered exclusively for Genius XE
Intuitive LED Service Indication
ECO (Electronic Compressor Optimisation™) technology for low energy consumption and compressor durability
Fixed annual maintenance schedule 1 year comprehensive manufacturer's warranty
Gas
Gas Type: Nitrogen
Max Gas Flow: 16L/min
Max Output Pressure: 80psi/5.5bar
---
Gas Type: Air
Max Gas Flow: 67L/min
Max Output Pressure: 110psi/7.58bar
Site & Installation
Power Consumption: 1.64 kVA
Voltage: 220 - 240v ±10% 50/60 Hz
Current: 9 Amps
Max Operating Temp: 30°C / 86°F
Particles: <0.01µm
Phthalates: Phthalate & BHT Free
Noise Level: 57dB(A) @ 1m
Accreditations: CE, FCC, CSA
Dimensions & weight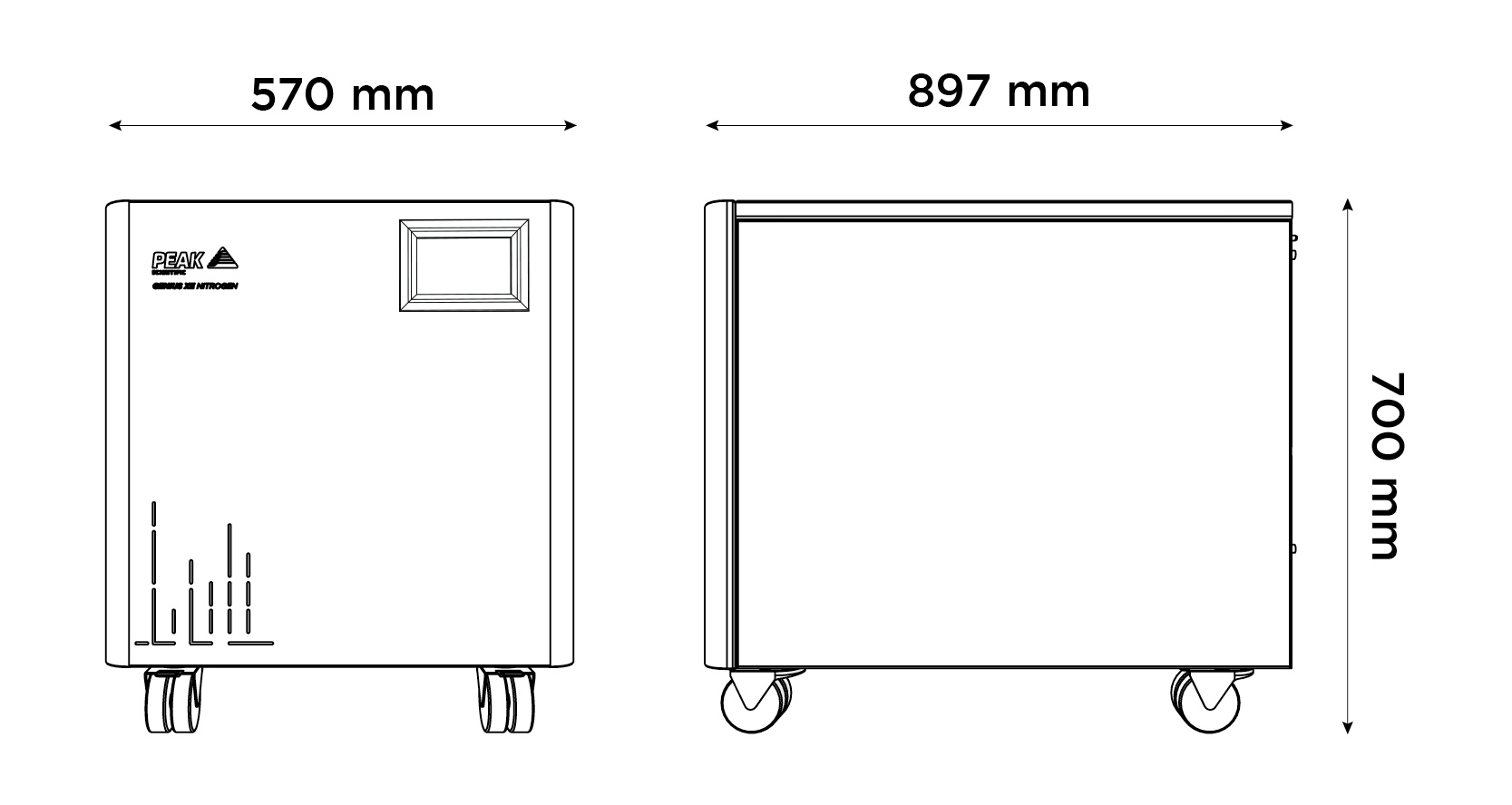 Size (HxWxD) mm: 700 x 570 x 897 mm
Size (HxWxD) Inches: 27.6 x 22.4 x 35.3 inches
Generator Weight: 128kg / 281.6lbs
Save money with a nitrogen gas generator
With Genius XE 35 nitrogen gas generator you can save 50% over 3 years, and even more if your lab has more than one LC-MS.

Need help finding a solution?
We are experts in our field - with over 20 years' worth of experience in pioneering cutting-edge gas generator technology, we have work closely with leading instrument manufacturers to help you find a solution tailored to your specific needs.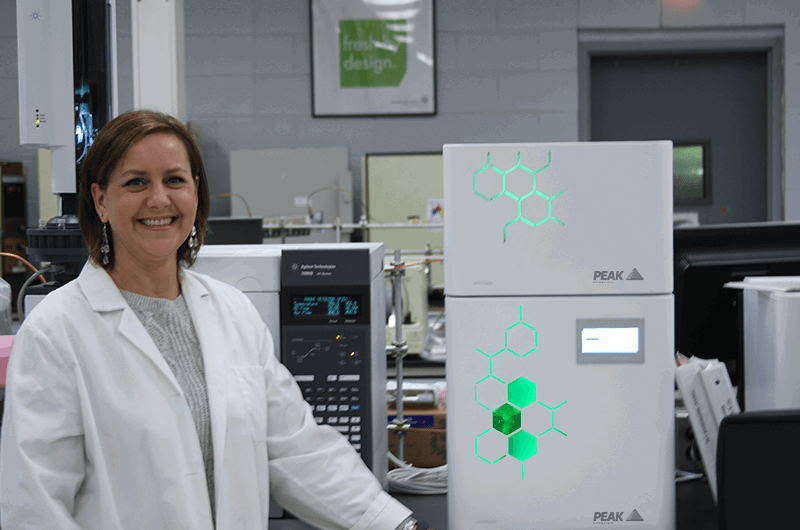 Share your experience
We'd love to find out more about your work and experience with Peak Scientific's gas generators. Share your experience and your story could be published on the Peak Scientific website.