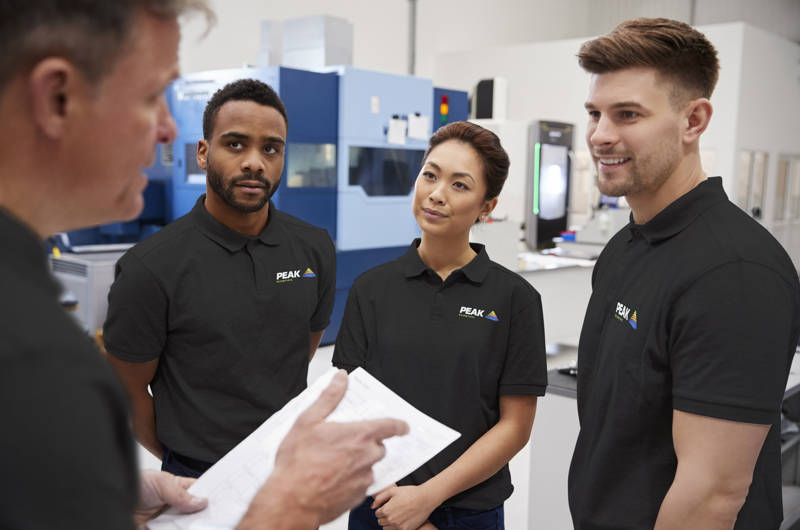 Quality Tested Parts


Only genuine Peak parts are batch tested for quality control and approved for use in our gas generators


Laboratory tested to ensure critical components do not contaminate the gas stream with plasticisers or other compounds that can affect your MS or GC analysis


Avoid the risk of damage or compromised performance with inferior components


Minimise downtime with speedy shipment from our regional service centers around the world


Here at PEAK Scientific we take exceptional pride in every generator we build for your lab. All our gas generators are hand built and performance tested at our ISO 9001 accredited HQ, before making their way to their new home.
Like all equipment, from time to time, replacement parts will be required as part of regular scheduled maintenance, or general wear and tear. We want you to have total confidence in your generator, safe in the knowledge that it is performing to its optimal standard over its operational lifetime. [Peak Protected] offers a comprehensive Replacement Parts service, with a dedicated team trained to make sure the correct part is provided for your specific model.
As well as parts, we offer a paid repair service with a certified PEAK Field Service Engineer visiting your premises to perform on-site maintenance and repair.
PEAK Performance
With PEAK Scientific you invest in not only a gas generator but peace of mind. As well as having highly trained dedicated Replacement parts team to assist with enquiries, we also provide:

Why PEAK Parts?
We see your PEAK gas generator as the beating heart of your laboratory, enabling your analytical instruments to perform and achieve the results you need. With this being the case it is extremely important you maintain your generator with approved parts only, to ensure the best possible results.
Using PEAK parts ensures the best for you, your lab and your generator, PEAK Scientific has a dedicated PEAK Spares team who are on hand to assist in the unlikely event of a breakdown, with speedy shipment of the parts you require, getting your lab back up and running in no time.

Spares & Replacement Parts
Get in touch today to speak to our dedicated replacement parts team