Application Types LC-MS
Part number: 3303145

Status Available i
Integrated compressor Yes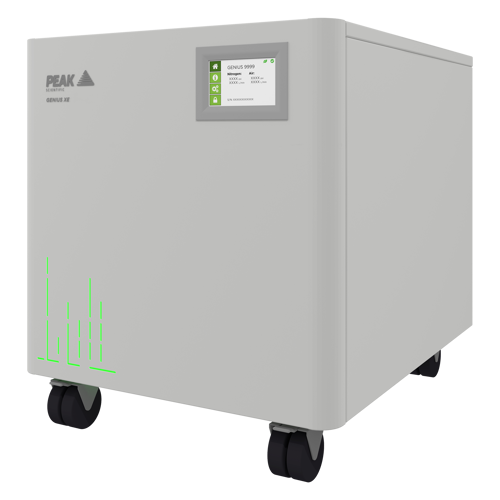 Genius XE SCI 2
Developed in collaboration with SCIEX for the next generation of SCIEX mass spectrometry systems, the Genius XE SCI 2 gas generator is a cutting-edge evolution in laboratory gas generation combining advanced technology with refined and robust engineering. A premium standalone nitrogen and air solution for the latest SCIEX LC-MS systems. Genius XE SCI 2 also supports the higher gas flow requirements of the recently released Echo® MS System*.
Featuring Multi-Stage Purification™ and next-generation integrated compressors with Electronic Compressor Optimization™ (ECO) technology, Genius XE SCI 2 delivers a reliable and cost-efficient source of both nitrogen (Curtain Gas™) and clean, dry oil-free air for source and exhaust gas at flows and pressures configured to meet the latest SCIEX LC-MS system requirements. With a once annual service schedule and a compact footprint, to fit under most lab benches, Genius XE SCI 2 is a convenient solution for SCIEX users, maximizing uptime and productivity.
*Echo and Echo MS are trademarks or registered trademarks of Labcyte, Inc. in the United States and other countries, and are being used under license.
Request a quote
Features
Designed specifically to meet exact demands of SCIEX MS when and if required, no manual input needed 
24/7 performance - next generation high performance premium compressors, ensuring maximum uptime of your LC-MS instrument
ECO (Electronic Compressor Optimisation™) technology for increased compressor durability and reduced carbon footprint
Repeatability - Multi-Stage Purification™ to reduce moisture and contaminants providing consistent quality of gas
Low impact on laboratory with low noise and heat emissions
Significantly reduced footprint, to fit under most standard lab benches
No external compressed air source required
Fixed Annual Service Interval - service downtime limited to once a year
Gas
Gas Type: Nitrogen
Max Gas Flow: 26*L/min
Max Output Pressure: 60psi/4.1bar
---
Gas Type: Air
Max Gas Flow: 32*L/min
Max Output Pressure: 105psi/7.2bar
---
Gas Type: Air
Max Gas Flow: 25*L/min
Max Output Pressure: 70psi/4.8bar
Site & Installation
Gas Outlets Fitting: 3 x 1/4" BSPP
Power Consumption: 1,640 VA
Voltage: 240v ± 10%
Frequency: 50 / 60 Hz
Current: 9 A
Heat output: 5545 BTU/hr
Max Operating Temp: 30°C / 86°F
Particles: 0.01µm
Phthalates: none
Suspended Liquids: none
Noise Level: <58 dBA
Accreditations: CE, FCC, CSA
Dimensions & weight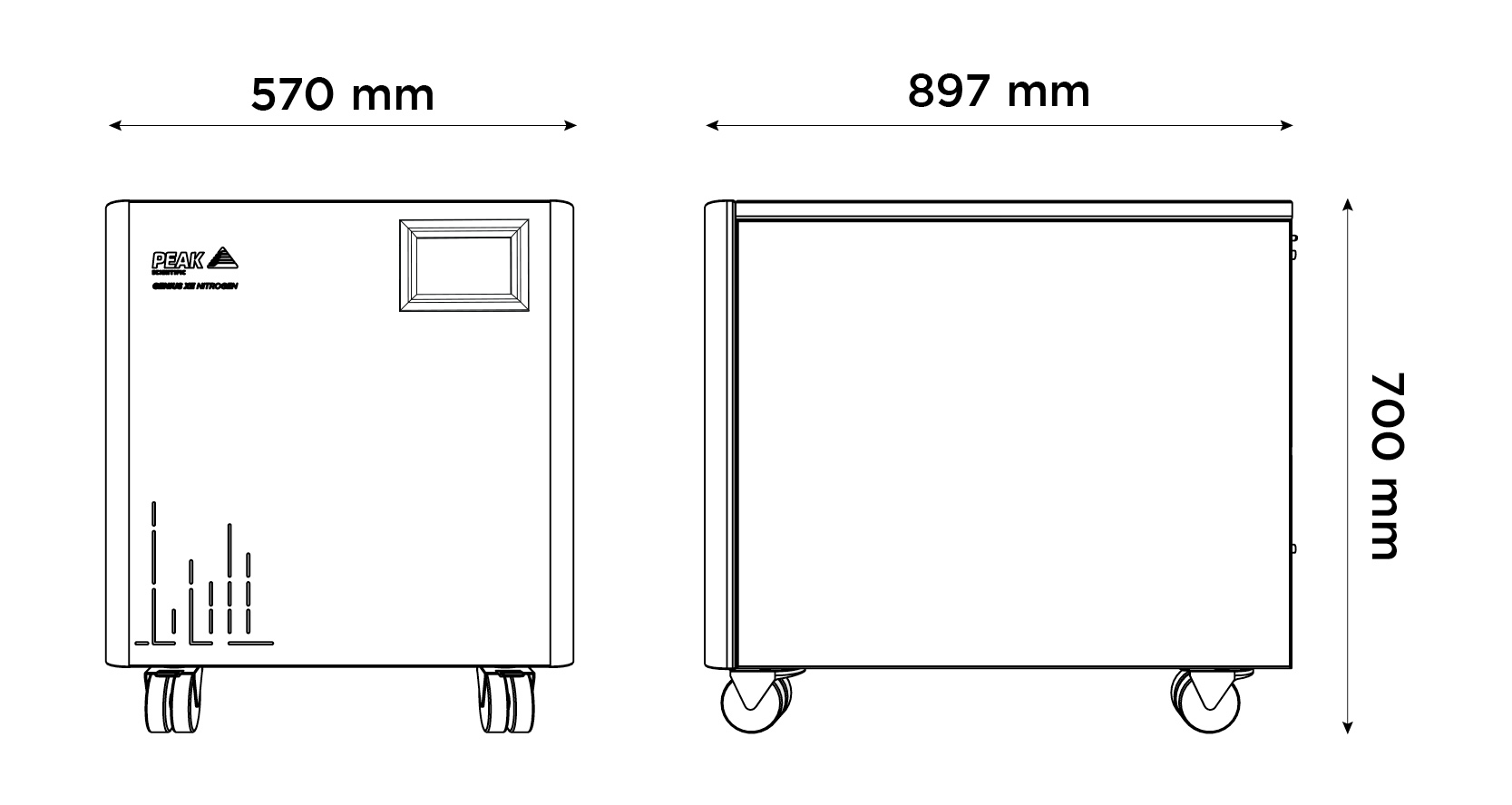 Size (HxWxD) mm: 700 x 570 x 897 mm
Size (HxWxD) Inches: 27.6 x 22.4 x 35.3 inches
Generator Weight: 130kg / 286lbs

Need help finding a solution?
With over 20 years' worth of experience in developing gas generator technology alongside leading instrument manufacturers, we offer reliable laboratory gas solutions to meet your specific needs.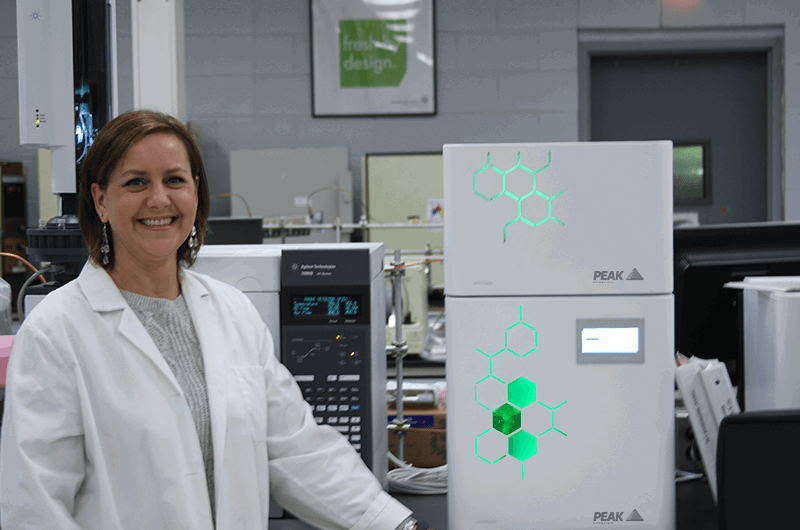 Share your experience
We'd love to find out more about your work and experience with Peak Scientific's gas generators. Share your experience and your story could be published on the Peak Scientific website.