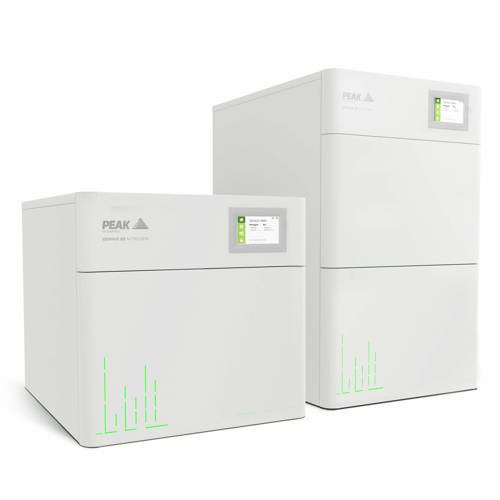 Working with Instrument Manufacturers
As a market leader in gas generation systems, Peak Scientific collaborates with leading analytical instrument manufacturers to provide the optimal gas supply for their systems.

Our full range of laboratory gas generators for applications such as LC-MS, GC, GC-MS, TOC, ELSD and Sample Preparation includes many custom-designed gas solutions for specific analytical instruments. 
As an innovator working at the cutting-edge of gas generation, we continually update our product offering to provide gas solutions for the latest instruments and are often approached by instrument manufacturers to provide a custom gas solution to be launched in tandem with their latest analytical system.