Application Types LC-MS
Part number: 10-6310

Status Discontinued i
Integrated compressor Yes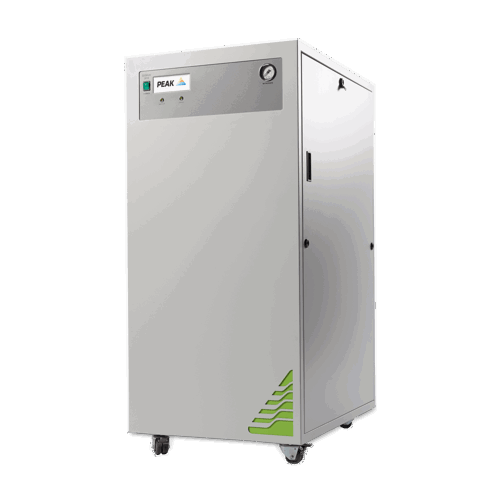 Genius 3010 Nitrogen Generator
Genius 30 series generators are engineered with an increased flow rate to assist LC-MS instruments with a requirement for a higher nitrogen flow rate or to supply nitrogen for two instruments. The Genius 3010 can deliver a single output of laboratory-grade nitrogen at flow rates of up to 64 liters per minute.
View active replacement
Features
Higher flow 30 Series generator designed for hungrier LC-MS applications
Compressor based solution, no need for an external air supply
Highly economical source of nitrogen gas with low lifetime running costs
The latest generation of compressors located in an insulated chamber reducing noise and vibration
Gas is supplied on demand so generator works to your schedule
12 month comprehensive on-site warranty
Gas
Gas Type: Nitrogen
Max Gas Flow: 64L/min
Max Output Pressure: 100psi/6.9bar
Site & Installation
Gas Outlets Fitting: 1x 1/4" BSPP
Start Up Time: 30 mins
Power Consumption: 2760 VA
Voltage: 230 ± 10% VAC
Frequency: 50 / 60 Hz
Current: 12 A
Heat output: 9412 BTU
Max Operating Temp: 35°C / 95°F
Particles: <0.1μm
Phthalates: None
Suspended Liquids: None
Accreditations: CE, CSA
Dimensions & weight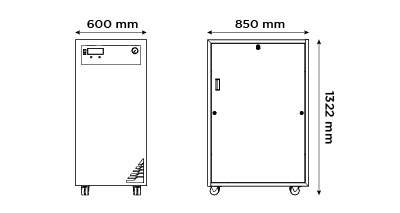 Size (HxWxD) mm: 1322 x 600 x 850 mm
Size (HxWxD) Inches: 52 x 23.6 x 33.5 inches
Generator Weight: 168kg / 369.6lbs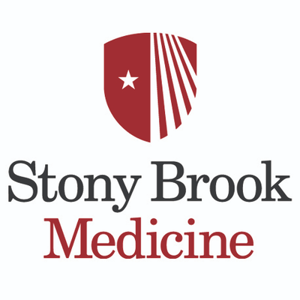 I can always rely on my nitrogen supply, and don't worry about it. We are a Core lab and we are running a lot of samples, and there are so many things that we need to care about, so having an uninterrupted nitrogen supply that is taking care of is essential for our workflow.
Izolda Mileva
Stony Brook Medicine

Need help finding a solution?
With over 20 years' worth of experience in developing gas generator technology alongside leading instrument manufacturers, we offer reliable laboratory gas solutions to meet your specific needs.