Application Types LC-MS
Part number: 3301661 (230v)
3301660 (120v)
3301650 (100v)

Status Available i
Integrated compressor Yes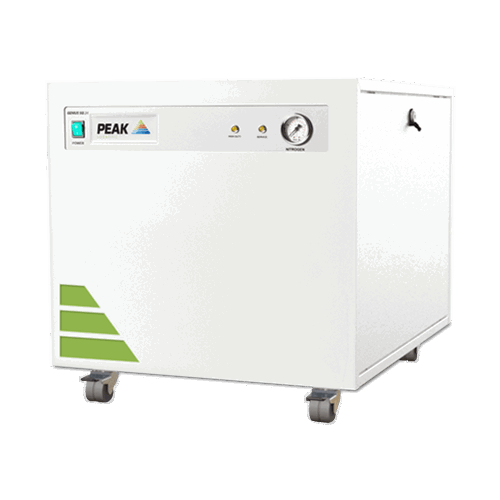 Genius SQ 24 nitrogen generator
For labs using any Single Quad LC-MS systems, the Genius SQ 24 nitrogen gas generator delivers analytical grade nitrogen supply dedicated for this instrument. With a compact size to fit under most lab benches and flow rates of up to 24 L/min, meeting and exceeding the maximum flow rate required by any Single Quad LC-MS on the market today, your lab can enjoy hassle free nitrogen gas which helps you deliver the best analytical results.
Genius SQ 24 has been designed using Peak's experience of over two decades of working with and developing the best nitrogen generator membranes using expert suppliers and highly skilled Peak design and manufacturing engineers. This rigorous design process has helped not only deliver a reliable, high performance gas generator, it is also the best value nitrogen generator on the market today.
Request a quote
Features
Best value nitrogen generator on the market
Variable flow up to 24 l/min
Outlet pressure up to 116psi (at 22 LPM maximum)
Reduced height and compact size to fit under most lab benches
Integrated internal compressors for easy plug and play
Based on proven and highly reliable technology
CE compliant
Backed by [Peak Protected] global on-site servicing, technical support and partner training
Gas
Gas Type: Nitrogen
Max Gas Flow: 24 (22 L/min @ 116psi)L/min
Max Output Pressure: 116psi/8bar
Site & Installation
Gas Outlets Fitting: 1 x 1/4" BSPP
Start Up Time: 30 mins
Power Consumption: Up to 1380 VA
Voltage: 230 V
Frequency: 50 / 60 Hz
Current: Up to 11 A
Heat output: Up to 4706 BTU
Max Operating Temp: 35°C / 95°F
Particles: <0.01µm
Phthalates: none
Contaminants: none
Suspended Liquids: none
Accreditations: CE, CSA, FCC, KC
Dimensions & weight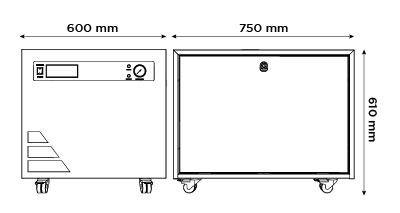 Size (HxWxD) mm: 610 x 600 x 750 mm
Size (HxWxD) Inches: 24 x 23.6 x 29.5 inches
Generator Weight: 83kg / 182.6lbs

Need help finding a solution?
With over 20 years' worth of experience in developing gas generator technology alongside leading instrument manufacturers, we offer reliable laboratory gas solutions to meet your specific needs.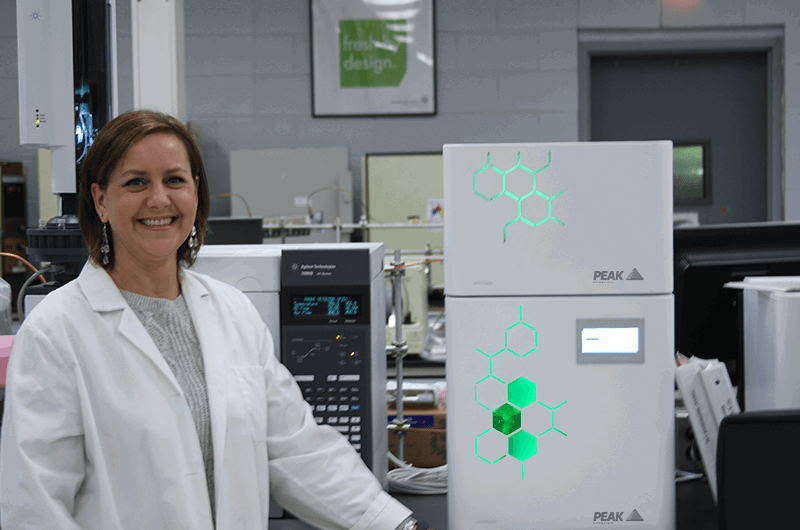 Share your experience
We'd love to find out more about your work and experience with Peak Scientific's gas generators. Share your experience and your story could be published on the Peak Scientific website.