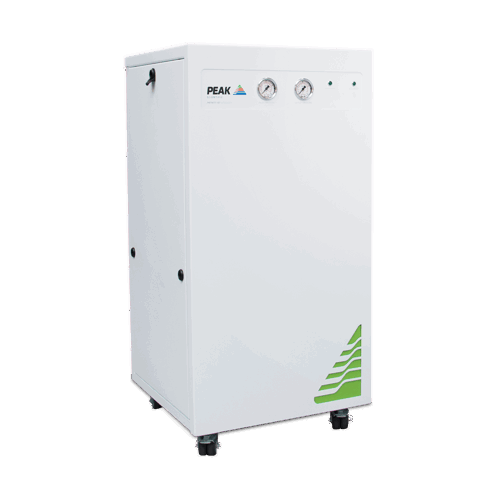 Infinity XE 5041 Membrane Nitrogen Generator
Producing between 40-520 L/min of high purity nitrogen gas, the Infinity XE 5041 can comfortably supply multiple laboratory instruments. With a variable flow rate in relation to purity, set the flow rate you need to meet the total demands of the instruments in your lab.
Peak Scientific's Infinity XE Series generators have been engineered to provide nitrogen to laboratories which already have an external source of clean, dry air which meets, at a minimum meets ISO8753-1:2010 Class 1.4.1 (we can provide assistance on external compressors or pre-filtration systems as part of an Infinity gas generation solution). These systems contain no moving parts, are effectively silent whilst in operation and require minimal maintenance.
View active replacement
Features
Flow rates from 40-520 L/min
Variable flow rate 135 psi outlet pressure
Purity from 95-99.5% (flow rate dependent)
Tried and tested membrane technology for high purity gas
Small laboratory footprint using minimal lab space O2 analyzer fitted as standard only a single annual calibration required
Optional purity shutdown feature
Gas
Gas Type: Nitrogen
Min Gas Flow: 40L/min
Max Gas Flow: 520 *L/min
Max Output Pressure: 135psi/9.3bar
Max Purity: 99.50% *
Site & Installation
Min Inlet Air Quality: ISO8573 - 1:2010 Class 1.4.1
Voltage: 100 / 230 ± 10% VAC
Frequency: 50 / 60 Hz
Current: 0.4 Amps / 0.174 Amps
Accreditations: CE, FCC
Dimensions & weight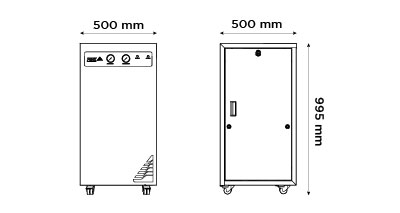 Size (HxWxD) mm: 995 x 500 x 500 mm
Size (HxWxD) Inches: 39.2 x 19.7 x 19.7 inches
Generator Weight: 90kg / 198lbs