Published
23rd March 2023
Genius nitrogen generators stand the test of time at the UoL
The University of Liverpool was founded in 1881 with the aim to advance learning and ennoblement of life. This value has remained to this day with over 22,000 students, more than 400 Undergraduate and Postgraduate courses, and more than 10,000 online students from over 160 countries.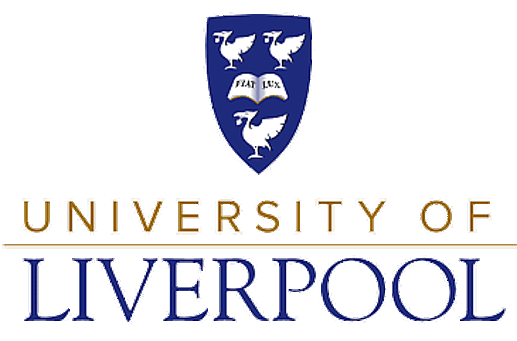 The University is associated with nine Nobel Laureates and is recognized for its high-quality teaching and research. We spoke with Roz Jenkins, Facility Manager at the University of Liverpool, to get insight into their work and their experience with PEAK Scientific.
Typically what is the focus of your LC-MS analysis - what sort of applications?

I study the proteomes of healthy, diseased and drug-treated in vitro and in vivo human models. I perform both discovery and targeted mass spectrometry, and utilize both labelled and label-free quantification. The ultimate aim of this early stage clinical proteomics is to inform clinical practice.

What PEAK Scientific generators do you have in your laboratory and what LC-MS instruments do they supply?

I have three Genius 3031 gas generators supplying two Sciex QTRAP 6500s and one Sciex QTRAP 5500. I also have an ABN2ZA supplying a Sciex TripleTOF 6600.

What prompted you to choose a PEAK generator for LC-MS and how long have you used it?

The first PEAK instrument I purchased was in 2003 when a QStar Pulsar I Mass Spectrometer was installed. These instruments appeared to be the models of choice for Sciex, and I had no reason to disagree. They have always been reliable and the PEAK engineers are excellent.

What has been the key benefit of deploying PEAK generators for LC-MS as opposed to your previous gas supply solution?

I have only ever used PEAK instruments. They have been excellent workhorses over the (many) years I have been using them, so no reason to change my supplier.

How would you describe your purchasing experience with PEAK in terms of speed of response, ease of ordering, catering for your needs and timing of delivery?

It has been 8 years since I last purchased a PEAK generator, so I'm not sure I am qualified to answer this question. However, the responses from PEAK have always been timely, professional and with a nice touch of personal consideration.

Have you ever had a site visit from a PEAK engineer in relation to your generator for LC-MS, if so, could you describe your experience of this support?

Yes, on many occasions for servicing and sometimes for repairs. The engineers are excellent, very knowledgeable, likeable and always turn up when they say are going to. Cannot fault them.

Would you recommend PEAK Scientific generators to other laboratories - and if so, what would be your main reason for the recommendation?

Yes, definitely. My main reason would probably be the excellent engineers.
Need a nitrogen solution?
Let us help you choose the right nitrogen gas supply for your LC-MS
PEAK's service helping to prolong the life of your nitrogen generator
The team at the University of Liverpool have benefited from many of the advantages of having their own in-house nitrogen gas generator solution from PEAK Scientific – namely reliability, effective maintenance from PEAK trained Field Service Engineers, and the personal touch we like to extend to all of our customers.
At PEAK, we have always prided ourselves on our comprehensive service plans for our range of laboratory gas generators. These service plans provide on-site service and repairs, a 72 hour global response rate - which can be reduced to 24 hours in some regions - and the guarantee your maintenance will be performed by a highly-experienced PEAK certified Field Service Engineer.
How can a PEAK service contract benefit you?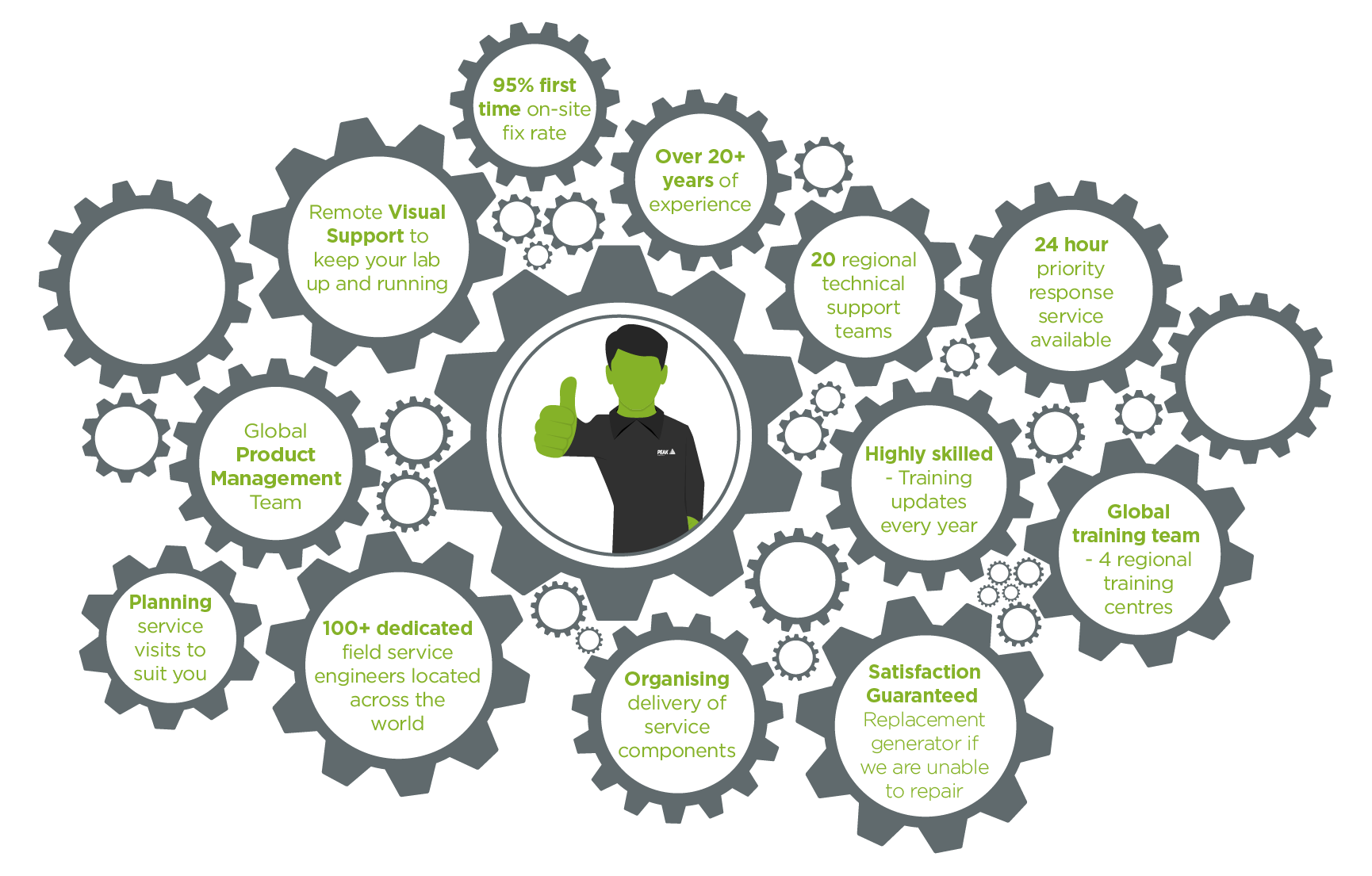 These factors have been a key aspect of Roz and the team's experience with PEAK Scientific over the many years they have been using PEAK instruments.
Make the switch now
Contact us today and we'll help you make the change to a nitrogen gas generator
The Genius that keeps evolving
The Genius 3031 and ABN2ZA which support the work of Roz's team offer higher nitrogen flow rates to meet the specific demands of the Sciex range of LC-MS instruments, including the 6500 and X500R. The added benefit of the Genius 3031 is the ability to supply curtain, source and exhaust gas via the multiple gas outputs.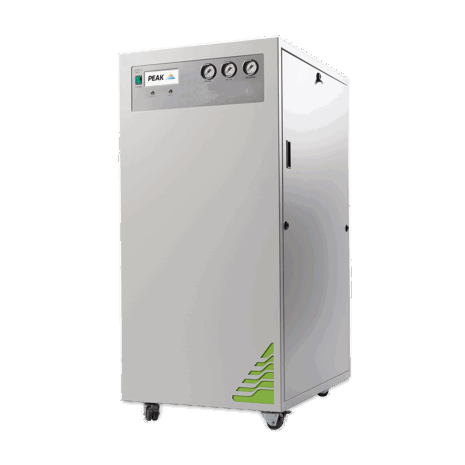 PEAK's Genius 3031 nitrogen gas generator
PEAK have worked closely with Sciex for many years to ensure we manufacture generators which have been validated and approved to be used alongside their range of LC-MS instruments, making the Genius range the model of choice for a number of Sciex instruments.
This relationship continued when the Genius 3031 and ABN2ZA were discontinued. PEAK designed and engineered the Genius 1024 to exclusively meet the demands of these Sciex LC-MS systems. The Genius 1024 is built on the technology of the predecessors in the Genius line, but improved upon to offer a better, more reliable solution for labs needing a compact single-source solution for their Sciex LC-MS instrument.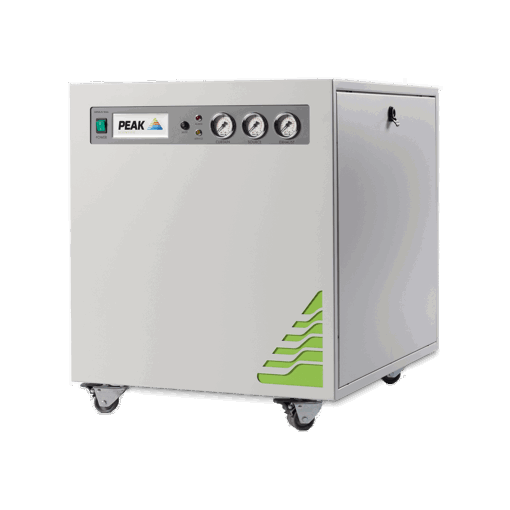 PEAK's Genius 1024 nitrogen gas generator
With an increased flow rate of nitrogen in a more compact frame, the Genius 1024 can offer the same reliability your lab needs while taking up a smaller footprint in the lab.

Need help finding a solution?
With over 20 years' worth of experience in developing gas generator technology alongside leading instrument manufacturers, we offer reliable laboratory gas solutions to meet your specific needs.