Kraton beats the helium shortage with PEAK's Precision stack
Established in the 1950s, Kraton were founded as part of the Shell Chemical Company. Kraton Chemical LLC develop, manufacture and market biobased chemicals and specialty polymers to more than 800 customers across a diverse range of end markets in over 70 countries worldwide.
We spoke with Kraton's Senior Quality Chemist, Scott MacLean, to find out why they chose PEAK's Precision range of hydrogen, zero air and compressed air generators to support their GC.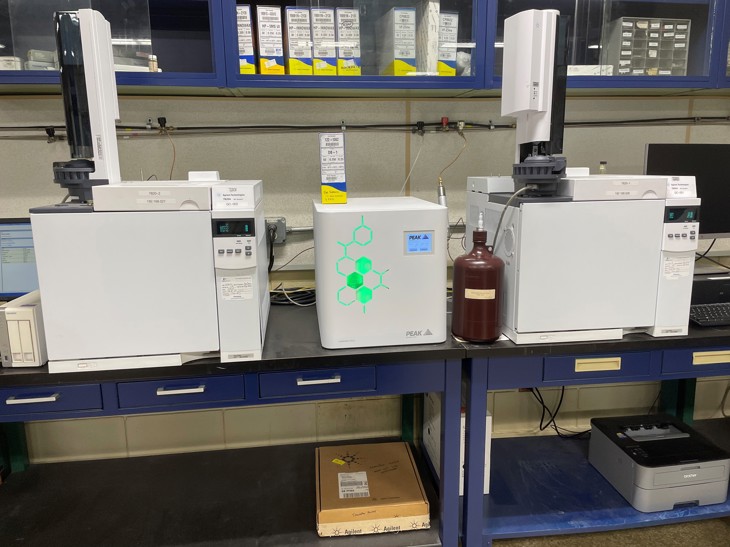 PEAK's Precision Hydrogen Trace 500 in Kraton's lab
Typically what is the focus of your GC analysis - what sort of applications?:
GC/FID
What PEAK Scientific generators do you have in your laboratory and what GC instruments do they supply?:
PEAK Precision Hydrogen generator and air compressor with zero air units. All used with GC/FID.
Is your generator used for carrier gas, detector gas or both?:
Our Precision Hydrogen Trace is used for both carrier and detector gas.
Are you using a GC method(s) for your analysis? If yes, which method(s)?:
Our GC methods are developed in-house to suit the detection of the products that we manufacture.
What prompted you to choose a PEAK generator for GC and how long have you used it?:
We've used PEAK generators for about 4 years now. We chose PEAK because one of our 'sister' labs was already using them successfully.
What has been the key benefit of deploying PEAK generators for GC as opposed to your previous gas supply solution?:
Not having to roll around heavy compressed gas cylinders has been a benefit of using the generators. The expense of helium and not being able to source a supply of helium was also a factor in us choosing to use hydrogen as a carrier gas. It's used widely in the industry and it was time for us to change over.
How would you describe your PEAK generator purchasing experience in terms of speed of response, ease of ordering, catering for your needs and timing of delivery?:
We have been pleased with our relationship with PEAK from working with the account manager to the delivery of our generators. They have communicated well with us and delivered when they said they would.
Have you ever had a site visit from a PEAK engineer in relation to your generator for GC, if so, could you describe your experience of this support?:
We purchased the service plan and see an engineer annually for PM's. We have also had a couple of separate services on an air compressor that was fixed quickly and timely. Telephone support has been great too although we have not had to use that much.
Would you recommend PEAK Scientific generators to other laboratories? If yes, what would be your main reason for the recommendation?:
I would recommend PEAK generators based on my limited experience with them. We have had no major issues that have caused any significant down time and any minor issue has been solved quickly. The service has been good and the field engineers have been friendly and helpful.
Contact us today and make the switch from helium
How can you beat the helium shortage?
By investing in a range of Precision generators, Kraton have managed to circumvent the current helium crisis and continue their work while other labs have had to suffer through reduced helium supplies due to the global shortages.
With many factors at play contributing to a shortage of much needed helium in labs across the globe – from the unplanned maintenance required at the Bureau of Land Management in the United States to the current state of affairs in Eastern Europe and the uncertainty that possible sanctions could have on the availability of the helium which is set to be produced at Gazprom's Amur plant – it is important that labs who have the ability to move away from helium use look at viable alternatives.
By moving away from cylinder supply, Kraton have gained the independence to work unhindered by external factors that are not in their control.
Contact us today and make the switch from helium
PEAK's Precision stack for GC
The Precision range has been specifically designed and engineered for GC applications to provide convenience and reliability in a stackable, modular design. With different models designed to suit different lab needs, the Precision range is ideally positioned for all GC applications.
By removing the need for nitrogen, hydrogen and zero air cylinders from your lab altogether, the Precision stack provides a convenient, safe and economical solution to your GC needs.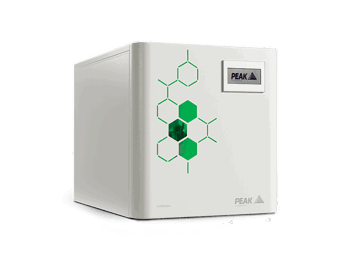 The Precision Hydrogen Trace 500 is designed primarily for GC carrier gas use, but can also be used for detectors requiring hydrogen fuel gas such as FID.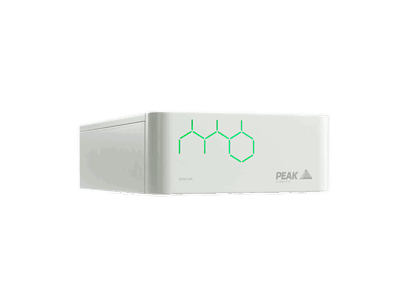 The Precision Zero Air is designed to supply clean, dry, hydrocarbon-free air to be used as flame support gas for GC at both standard and trace detection limits.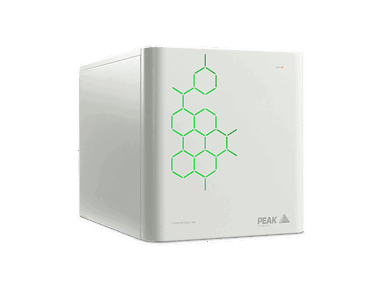 The Precision Air Compressor is designed and engineered to provide a dedicated, fully integrated compressed air source for Precision Nitrogen and Zero Air gas generators

Need help finding a solution?
We are experts in our field - with over 20 years' worth of experience in pioneering cutting-edge gas generator technology, we have worked closely with leading instrument manufacturers to help you find a solution tailored to your specific needs.