Application Types TOC, GC & GC-MS, FT-IR
Part number: 65-0555 (230V)
65-1555 (110V)

Status Available i
Integrated compressor Yes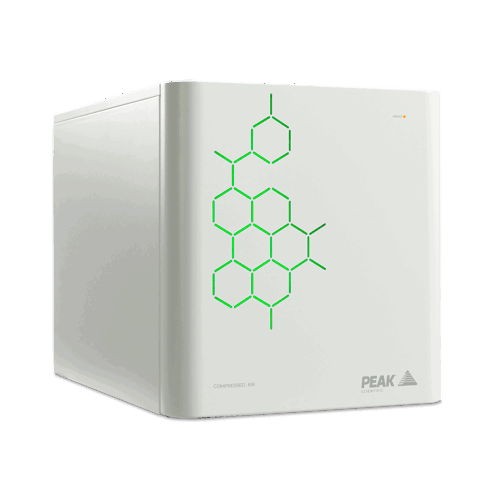 Precision Air Compressor
The Precision Air Compressor is designed and engineered specifically to provide a dedicated, fully integrated compressed air source for Precision Nitrogen and Precision Zero Air gas generators. Housed within the same compact, stackable form factor as the generators, the Precision Air Compressor module can be added to any Precision stack - typically as the base unit - to give you a complete self-contained GC gas solution, even where no house supply is available.
Thanks to a unique duplex compressor mounting system, the Precision Air Compressor also benefits from low noise and vibration making it relatively quiet in operation within a typical laboratory.
Request a quote
Features
Compressed air supply for Precision Nitrogen and Zero Air generators
Single unit can supply both the Precision Nitrogen and Zero Air generators in a stack
Duplex compressor mounting system to dampen noise and vibration
Service & repair status indicators
12 month comprehensive on-site warranty
Gas
Gas Type: Air
Max Gas Flow: VariousL/min
Max Output Pressure: 120psi/8.3bar
Site & Installation
Gas Outlets Fitting: 1 x 1/4" BSPP
Power Consumption: 510 / 1150 W
Voltage: 110 / 230 V
Frequency: 50 / 60 Hz
Current: 10 A (110V) / 2.45 A (230V)
Heat output: 1740 - 3922 (BTU)
Max Operating Temp: 35°C / 95°F
Accreditations: CSA, CE
Dimensions & weight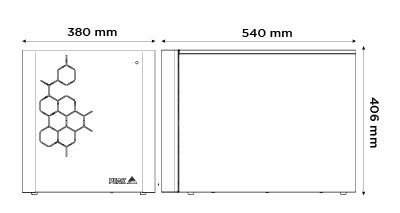 Size (HxWxD) mm: 406 x 380 x 540 mm
Size (HxWxD) Inches: 16 x 15 x 21.3 inches
Generator Weight: 42kg / 92.4lbs
Service Requirements
Annual compressor maintenance and replacement of filters

Need help finding a solution?
With over 20 years' worth of experience in developing gas generator technology alongside leading instrument manufacturers, we offer reliable laboratory gas solutions to meet your specific needs.