ISU save money with the Genius XE 70 nitrogen generator
We spoke with Dwayne Schrunk, Iowa State University Veterinary Diagnostic Lab Manager, to get some insight into their experience with PEAK and how their new Genius XE 70 is helping them to save money with a reliable gas supply.
The ISU-VDL is a national leader in protecting animal and human health. The full-service lab at the VDL process upwards of 100,000 cases each year and conducts more than a million tests annually.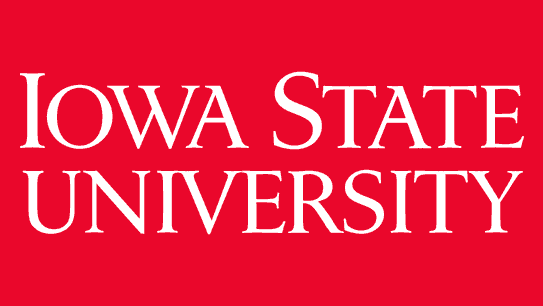 With such a high volume of cases, they need to make sure they have equipment they can rely on.
Typically what is the focus of your LC-MS analysis - what sort of applications?
We are in analytical chemistry in a veterinary diagnostic laboratory. We analyze for small molecules in a wide variety of biological matrices in support of veterinary toxicology, nutrition, and pharmacology.
What PEAK Scientific generators do you have in your laboratory and what LC-MS instruments do they supply?
We have the Genius XE 70. They supply nitrogen to Thermo Fisher Scientific instruments; we currently have 3 Altis triple quadrupole mass spectrometers and 3 Orbitrap instruments.
What prompted you to choose a PEAK generator for LC-MS and how long have you used it?
The long term cost savings, the ease of use and not needing to move dewars. We have had them installed since the January 2022.
What has been the key benefit of deploying PEAK generators for LC-MS as opposed to your previous gas supply solution?
We always have a supply of nitrogen and we no longer need to move dewars or have multiple dewars in back up. By having a PEAK generator we will, ultimately, save money.
How would you describe your purchasing experience with PEAK in terms of speed of response, ease of ordering, catering for your needs and timing of delivery?
Great, the sales team worked with us to make sure we got the correct generator for the instruments we have. The installation of the generator was also easy.
Have you ever had a site visit from a PEAK engineer in relation to your generator for LC-MS? If so, could you describe your experience of this support?
So far just for the installation. But that experience was good.
Would you recommend PEAK Scientific generators to other laboratories - and if so, what would be your main reason for the recommendation?
Yes, ease of use and cost savings are the biggest benefits.
Contact us today and take control of your lab gas supply
Why a Genius XE?
The Genius XE 70 and it's smaller counterpart, the Genius XE35, offer variable flow rates of up to 70 liters per minute with pressure up to 116psi. For smaller labs only running a single instrument, the Genius XE 35 is the perfect solution; the Genius XE 70 is better suited to labs running multiple instruments where the maximum nitrogen requirement is 70 liters per minute.
The Genius XE range has also been designed with Multi-Stage Purification™ which allows the generators to produce analytical grade nitrogen gas with a purity up to 99.5%. Along with Multi-Stage Purification, the Genius XE comes with Electronic Compressor Optimisation (ECO) technology to reduce energy consumption and increase compressor durability.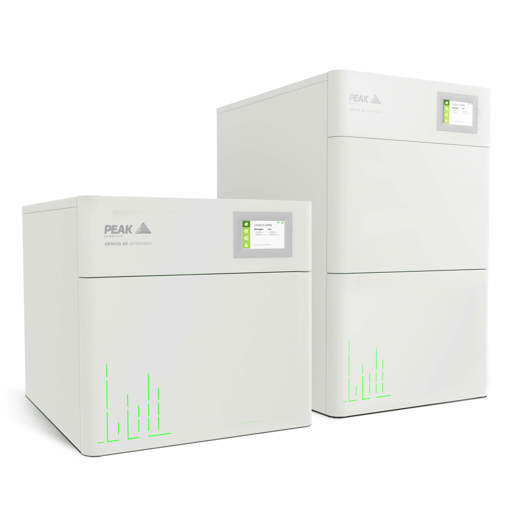 PEAK's Genius XE 35 & Genius XE 70 nitrogen gas generators
What are the benefits of a gas generator?
There are a huge number of benefits that labs can get from having their own in-house gas generator and you don't need to look far to find the best nitrogen gas generator for your needs. Dwayne has seen some of these benefits first hand in the form of cost savings, ease of use, and the removal of dewars from the lab.
Dwayne mentioned, "...cost saving is the biggest benefit" and with the constantly increasing price of gas, coupled with the increasing cost of materials needed to manufacture cylinders, it is clear that lab's gas costs will not be declining (or even plateauing) soon. With a gas generator you can, with one payment, have on-demand gas at the press of a button when your instrument needs it.
By not having to rely on gas cylinders and dewars, you are taking your gas supply into your own hands. The team at ISU have said that "always having a supply of nitrogen and no longer needing to move dewars or have multiple dewars in back up" is a key benefit of making the switch to a PEAK gas generator.
No longer will you run out of gas mid-analysis then have to spend valuable time changing cylinders in order to continue working. Not only that, there is no need for moving heavy equipment which means you don't need to invest in staff training in manual handling which costs money and takes your personnel out of the lab.
Alongside this, the world is still seeing issues with supply chains which are having an impact on the delivery of much needed resources to labs. With an on-site gas generator, you will not need to worry about a missed gas delivery interrupting your workflow.
And, ultimately, a nitrogen gas generator is safer for your lab and better for the environment. By storing the amount of gas that your instrument needs, rather than having thousands of liters of compressed gas stored in cylinders, you can reduce the risk of explosions, cylinders rocketing if mishandled or even asphyxiation if a leak occurs.
If you are looking to improve your lab's productivity while making it a safer and more sustainable environment, the Genius XE is the gas generator for you.

Need help finding a solution?
We are experts in our field - with over 20 years' worth of experience in pioneering cutting-edge gas generator technology, we have worked closely with leading instrument manufacturers to help you find a solution tailored to your specific needs.