The Genius Series of nitrogen gas generators for LC-MS
The Genius Series of compressor based nitrogen generators for LC-MS have been developed by our team of dedicated engineers and is the culmination of over two decades' as the best-selling nitrogen generators for LC-MS globally.
The newest evolution, the Genius XE range, produce laboratory grade nitrogen using tried and tested membrane technology. These generators deliver greater efficiency, superior reliability and improved performance than any LC-MS gas solution before them and come with the added assurance of being validated and recommended by the world's leading LC-MS instrument manufacturers.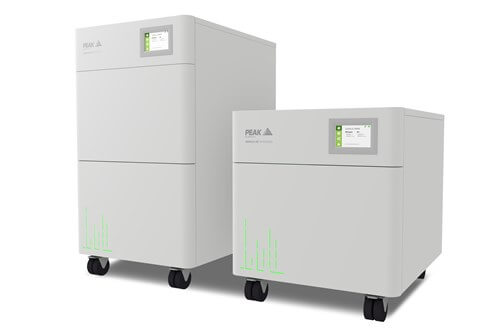 Genius XE 35 and Genius XE 70 nitrogen gas generators
Approved & Validated nitrogen gas solutions
PEAK are one of the leading nitrogen generator manufacturers and, since inception, the Genius Series has been expanded to provide ever-more tailored solutions for our customers - developing nitrogen generation solutions, which include Genius XE SMZ, SCI 2 & QSD, to meet the specifications of leading mass spectrometers from Shimadzu, SCIEX, Thermo, Agilent and Perkin Elmer.
Each generator is rigorously tested as part of our exacting Quality Assurance Testing at our ISO 9001 compliant factory before shipping to our customers, with gas quality certified and recorded for each and every unit. The National Physical Laboratory (UK) has independently verified the nitrogen output of Genius XE to be free of plasticizers and volatile organic compounds including phthalates, BHT, SOx, NOx and NO.
The Genius XE range has been awarded CE, FCC, CSA & KC accreditations which means you can be supremely confident in our product performance.
Why a gas generator?
Nitrogen generated on-site with our Genius Series removes the requirement for an external source of air and replaces traditional methods of gas supply such as cylinders, dewars or bulk gas supply which incur on-going delivery, administrative and rental costs, all of which impact on business revenue or facility budgets.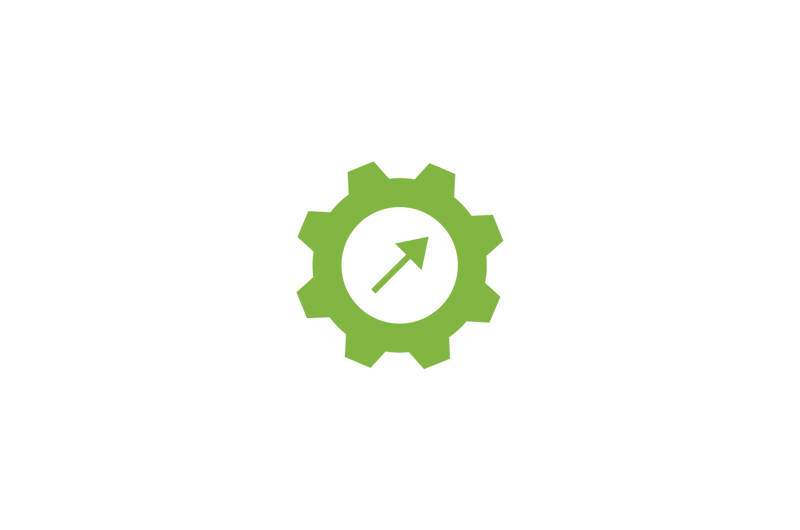 Increased Productivity
- Reliable and consistent source of laboratory grade nitrogen – on demand, whenever you need it
- Built with the latest technology to give you confidence in analytical accuracy and the peace of mind of having a global leader in your lab.
- Protect your productivity with optional [PEAK Protected]™ service cover, delivering rapid on-site response and regular maintenance
- Service indicators alert when preventative maintenance is required to ensure maximum uptime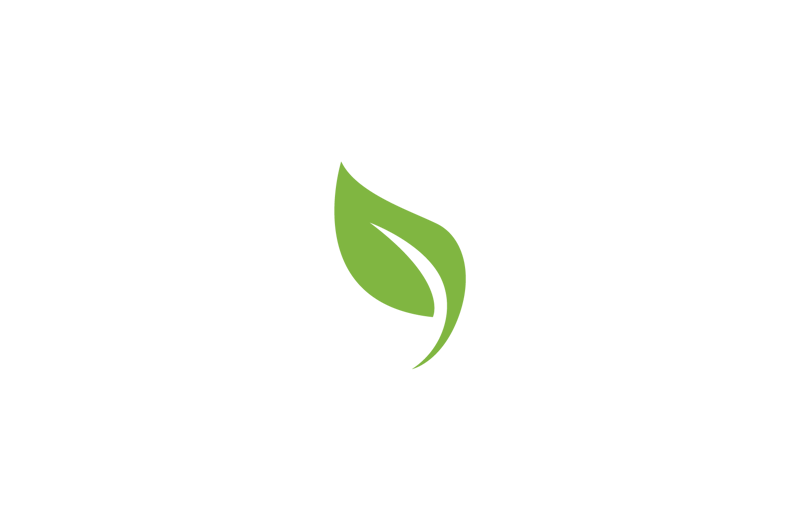 Greater Sustainability
- Eliminate recurring deliveries of gas cylinders and bulk gas, reducing your carbon footprint
- On-demand gas at the flow rate your application needs, reducing wasted gas in your lab
- Genius XE & Genius SQ consume less energy and produce fewer carbon emissions than competitor generators
- Nitrogen is produced from air which eliminates energy-intensive processes used to extract cylinder gas
- Gas cylinders are made from aluminium, steel, alloys, and composite materials – materials from across the world with no record on ethical sourcing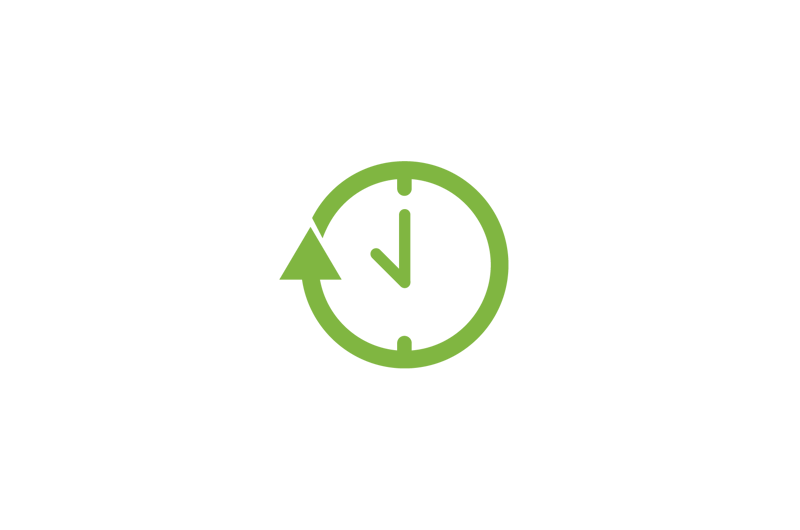 Improved Convenience
- Generators that have been validated and approved by leading instrument manufacturers including Sciex, Agilent, Thermo & Waters
- Featuring integrated high-spec compressors, Genius doesn't require a house air supply which provides a true standalone solution
- More cost effective than traditional cylinder gas, eliminating recurring administration and delivery costs
- More practical and convenient without the safety concerns and manual handling of pressurized cylinders or dewars
Save money with a nitrogen gas generator
With the Genius XE nitrogen gas generator you can save as much as 50% on your lab's nitrogen supply over 3 years, and even more if your lab has more than one LC-MS.
Take control of your nitrogen
Switch to Genius today and take control of your nitrogen gas supply
Make sure your Genius is Protected
PEAK Scientific's Genius XE Series of lab nitrogen generators are plug and play, meaning when connected to power, the generator is ready to produce laboratory grade nitrogen for your instruments in approximately 30 minutes after the unit has been activated. To maintain the quality of nitrogen being produced, your generator contains moving parts and, with frequent usage, it will be subject to wear and tear.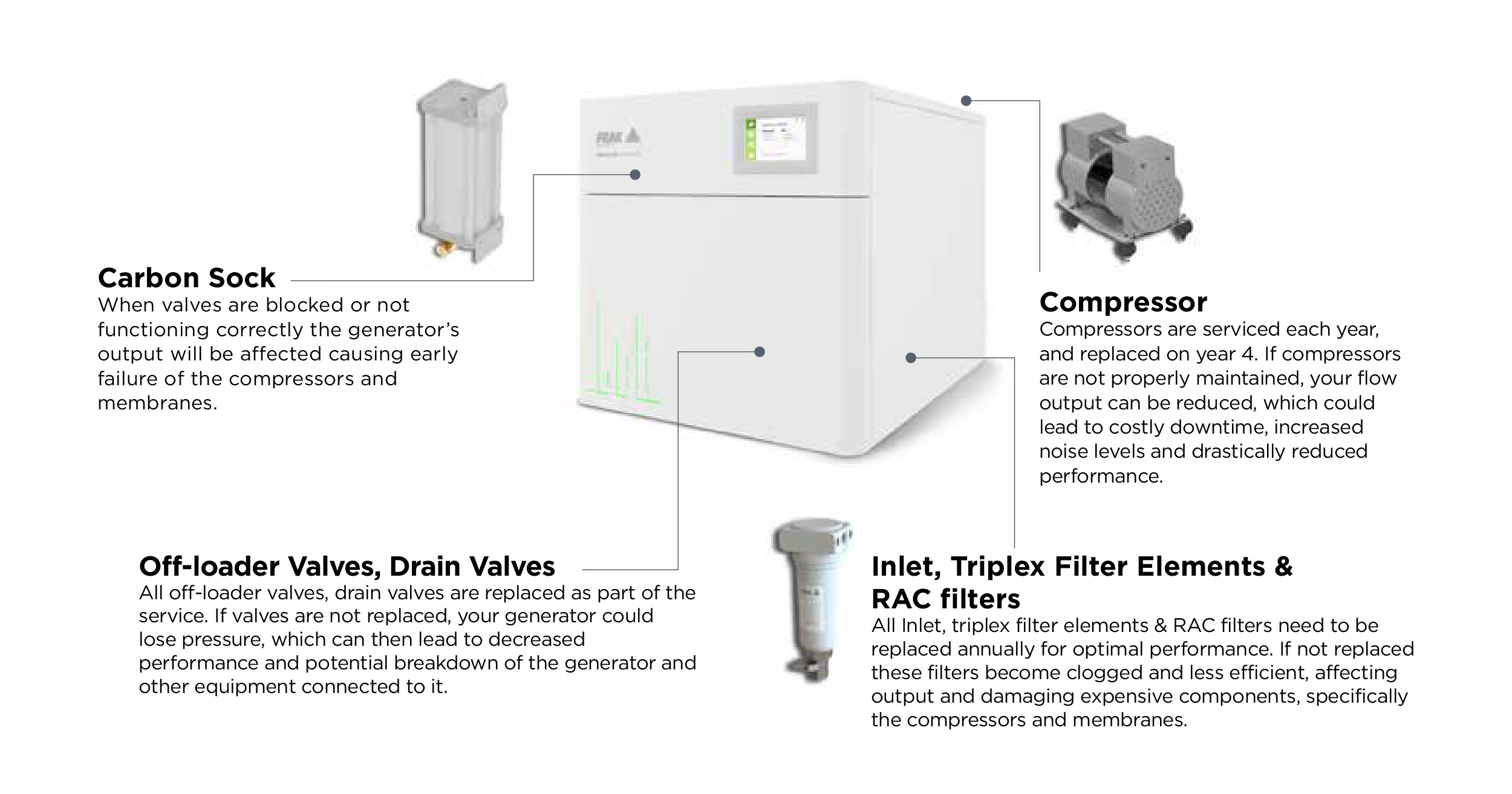 The Genius XE range comes with a fully-comprehensive 2-year warranty* to make sure your generator is covered for all eventualities, but we also offer a range of service contracts to keep you covered after this period. 
Our [PEAK Protected] maintenance plans are crucial to avoiding costly unplanned downtime and ensuring the continued high performance and long life of your nitrogen generator
*2nd year of 2-year warranty subject to completion of preventative maintenance, carried out within 13 months of installation. For full terms and conditions you can view our Warranty Statement
Get in touch to request a quote