The Genius series for LC-MS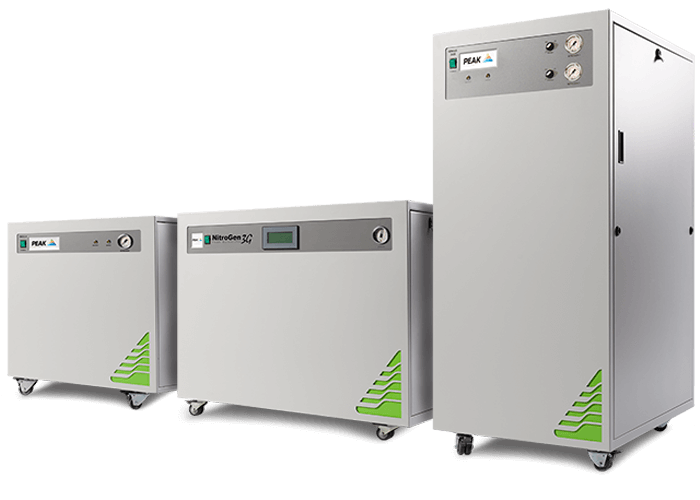 Reliable and consistent source of laboratory grade nitrogen – on demand whenever you need it
More cost effective than traditional cylinder gas, eliminating recurring administration and delivery costs
More practical and convenient without the safety concerns and manual handling of pressurized cylinders or dewars
Featuring integrated high-spec compressors, Genius doesn't require house air supply – true standalone solution
Proven and robust technology with 1000's of Genius performing in labs across the world since launch in 2012
Protect your productivity with optional [Peak Protected]™ service cover, delivering rapid on-site response and regular maintenance
Service indicators alert preventative maintenance is required ensuring maximum uptime
Eliminate recurring deliveries reducing carbon footprint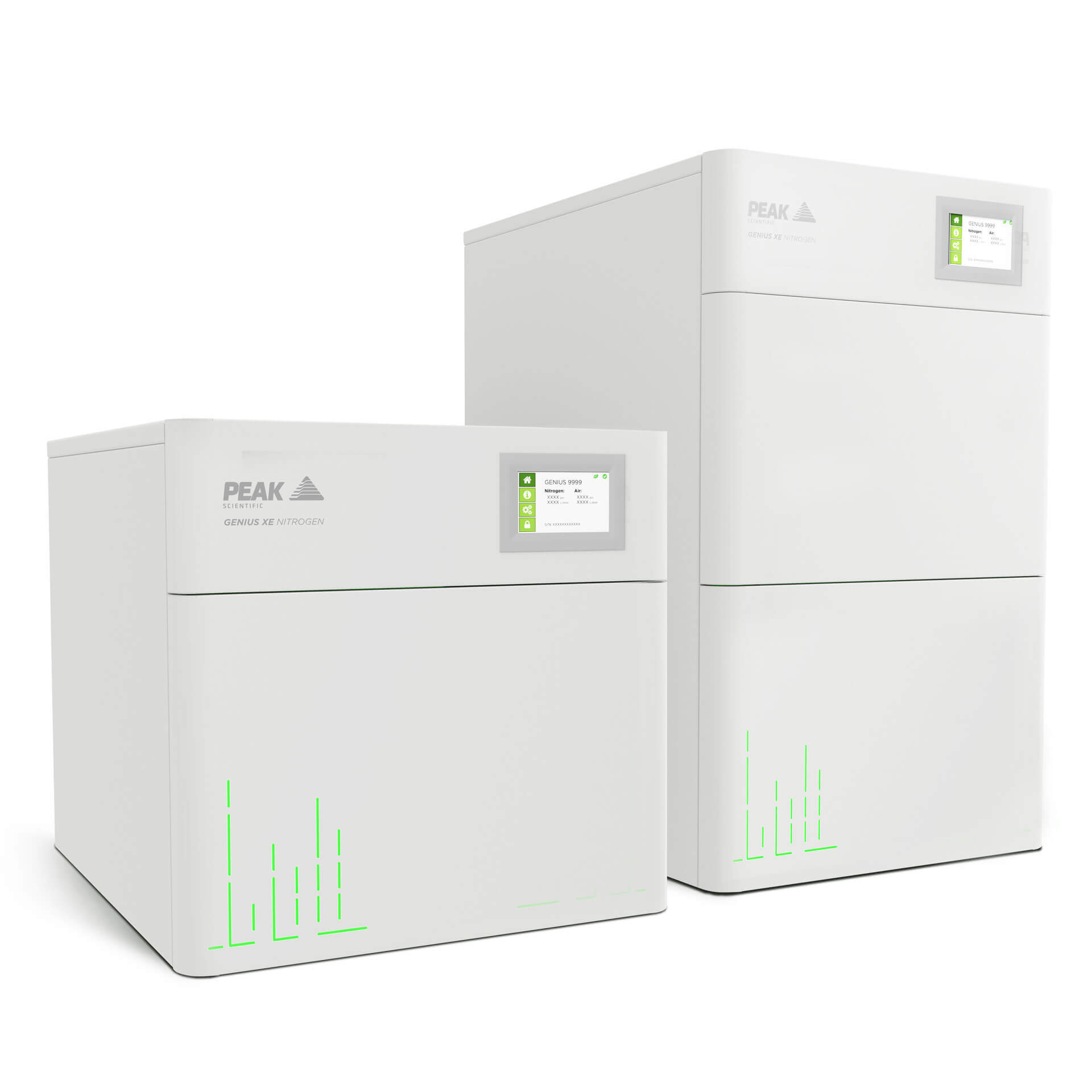 Why a Genius?
The Genius Series of compressor based nitrogen generators for LC-MS have been developed by our team of dedicated engineers and is the culmination of over a decade's research and field testing before its launch in 2012 with the Genius NM32LA.
Producing laboratory grade nitrogen using tried and tested membrane technology; these generators deliver greater efficiency, superior reliability and improved performance than their predecessors.
Nitrogen generated on-site with our Genius Series removes the requirement for an external source of air and replaces traditional methods of gas supply such as cylinders, dewars or bulk gas supply which incur on-going delivery, administrative and rental costs, all of which impact on business revenue or facility budgets.
Since inception, the Genius Series has been expanded to provide ever-more tailored solutions for our customers, developing nitrogen generation solutions to meet the specifications of OEM manufactured mass spectrometers.