Published
3rd February 2020
Mayne Pharma: Lab Productivity Increased with PEAK Nitrogen Generator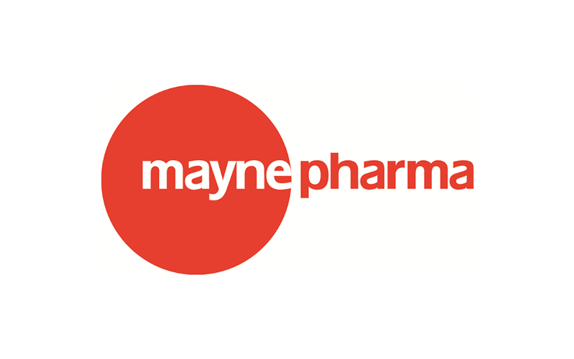 With over 30 years of success in developing new oral drug delivery systems, Mayne Pharma commercializes a wide variety of pharmaceutical products across the globe. With a facility in Greenville, North Carolina, Mayne Pharma specialize in the complex dosage of potent compounds and controlled substances.
Name: Shawn R. Wyatt
Job Title: Senior Research and Development Specialist
Company: Mayne Pharma
Location: Greenville, North Carolina, U.S.
After failures from a previous vendor of Nitrogen generators, Mayne Pharma migrated their lab's nitrogen supply to PEAK's NM32LA. We spoke to Shawn R. Wyatt, Senior Research and Development Specialist, at Mayne Pharma about his experience of PEAK Scientific generators and support.
What prompted you to choose a PEAK generator and how long have you used them?
"Failure of another vendor's nitrogen generator. We've used PEAK generators for 2 years."
What has been the key benefit of deploying PEAK generators as opposed to your previous gas supply solution?
"It just works, as needed, when needed. When I go into the lab to perform LC-MS analysis I don't need to worry if my nitrogen generator is going to work."
How would you describe your purchasing experience with PEAK in terms of speed of response, ease of ordering, catering for your needs and timing of delivery?
"The entire purchasing experience has been awesome and very responsive."
Have you ever had a site visit from a PEAK engineer, if so, could you describe your experience of this support?
"We had a PEAK engineer on-site for annual maintenance. He quickly serviced the instrument."

Would you recommend PEAK Scientific generators to other laboratories - and if so, what would be your main reason for the recommendation?
"I would highly recommend PEAK Scientific, mostly due to their on-site support. They do not use third-party tech support."
Senior Research and Development Specialist, Shawn R. Wyatt recommends PEAK products for their reliability and fast acting support team.
Using PEAK employed and trained technicians, Mayne Pharma can feel at ease knowing their maintenance isn't coming from a third-party provider. The technicians training is up to date and they will only use the highest performing, PEAK approved parts, unlike third party service providers who can have minimal service coverage, limited manpower and use poorer quality components, all of which put a lab's gas supply, analysis and productivity at risk.
PEAK prides itself on delivering rapid response on-site service support for our [PEAK Protected] service contract customers, meaning should your generators encounter a technical issues, you will have a PEAK trained technician at your location in less than 48 hours across mainland USA (72 hours worldwide, faster in selected regions). "It just works as needed, when needed…I don't need to worry if my nitrogen generator is going to work." [Wyatt]
The Genius NM32LA is a compressor based solution which provides up to 32 L/min of high purity nitrogen gas, supporting thousands of LC-MS instruments the world over. With the NM32LA, Mayne Pharma have found a far more reliable source of instrument gas than their previous solution.
In more recent times, PEAK Scientific have since launched an even higher performing nitrogen generator for LC-MS, Genius XE 35.