Safeguard your lab gas supply with our range of generator maintenance plans
Dedicated Peak engineers supporting you locally, wherever you are
Flexible payment terms, multi-year and multi-generator discounts
Peace of mind and managed running costs for long hassle-free generator life
When you invest in a PEAK Scientific gas generator you buy more than just a product, the initial purchase is just the start of a lasting relationship with PEAK. What sets us apart from the competition, apart from our innovative gas technology, is the service we provide to our customers in the form of [Peak Protected] support care. Our [Peak Protected] world–class after sales support not only keeps your PEAK gas generators in great condition, but guarantees superior performance throughout the product life span.
Servicing any equipment in your lab should not be seen as just an option, it should be treated as a necessity. With many moving parts and wear and tear, especially where generators feature integrated compressors, as well as filters and other 'consumables', a gas generator needs to be maintained regularly to perform at its best for many years.
Here at PEAK we see your gas generator as the beating heart of your laboratory, enabling your analytical instruments to perform and achieve the results you need. With this being the case it is extremely important you look after your 'beating heart' to ensure the best possible results.
Multi-unit & multi-year discounts
Protected also offers a multi-year discount, when taking out a contract over multiple years. This gives you the opportunity to fix your running costs over several years, avoiding any annual price increases. Discounts are also available for customers taking out Protected cover for multiple instruments, giving you a better deal when covering all of the PEAK gas generators in a larger laboratory for example. [Peak Protected] offers a 9% discount for additional units or years.
1st year incentive programme
As well as offering flexible payment options we also offer a 1st year incentive programme based on when you purchase your Protected plan. Take advantage of our discounts within the 1st year of your purchase and keep your generator protected.*
Flexible payment terms:
You can pay for your [Peak Protected] service plan biannually, quarterly or monthly and with a range of payment options, multi-unit and multi-year discounts available, you can be rest assured that PEAK can offer you a tailored solution to suit your specific needs.
*1st year incentive discounts are available on Complete and Premium plans only
Where We Protect
PEAK Scientific has highly trained, fully certified Field Service Engineers located in over 20 countries across every continent around the world. This allows us to provide an industry-leading rapid response service to our customers. With [Peak Protected], your laboratory's productivity becomes our top priority.
To discuss [Peak Protected] generator cover and payment options speak to your local PEAK representative or for further information contact: protected@peakscientific.com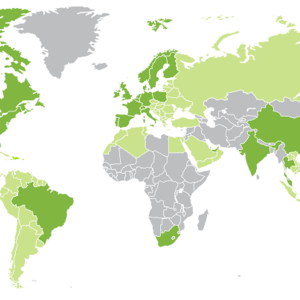 The Peak Protected maintenance service has always been very good and the dedicated Peak Service Engineer that visited our laboratory was very professional and helpful
Cheng Sharon
The Chinese University of Hong Kong