Published
29th March 2021
SydPath improves productivity with a PEAK on-site nitrogen generator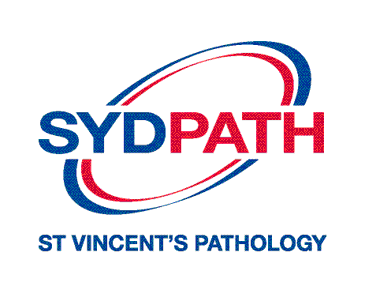 Dr Danijela Kocic shares why SydPath have chosen PEAK's Infinity XE nitrogen gas generator for their analysis and tells us how it has helped them increase lab productivity.
SydPath support St Vincent's hospital, hospitals in home program as well as other hospitals and laboratories across Sydney and Australia. Read on to discover the focus of their analysis and why it is important for them to provide their clients accurate results quickly.
With PEAK's Infinity XE nitrogen generator the team at SydPath have secured a reliable source of high purity nitrogen gas, helping them obtain the best results possible for their analysis. It is also important to note that as a growing laboratory SydPad needs room for expansion and Infinity XE allows them that extra capacity for future instruments.
Name: Dr Danijela Kocic
Job Title: Scientific Head of Clinical Pharmacology & Toxicology
Company: SydPath - St Vincent's Pathology - St Vincent's Hospital
Country: Australia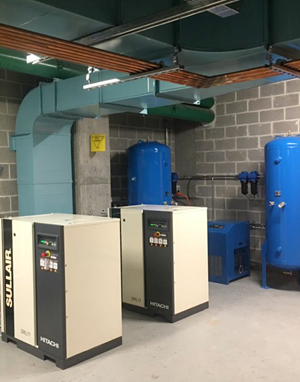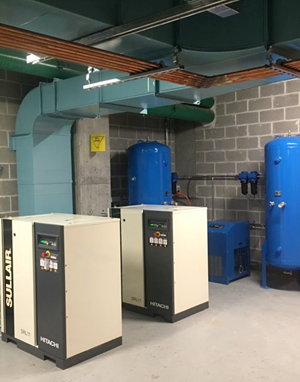 Installation at SydPath
Typically, what is the focus of your Laboratory and analysis - what sort of applications?
We typically focus on clinical pharmacology and general biochemistry and Therapeutic drug monitoring. This refers to the individualization of dosage by maintaining blood drug concentrations within a target range. Patients are critically ill in ICU and transplant patients whereby a drug is toxic at high concentrations – and too low will not have effect.
Getting absolute results quickly to doctors to allow them to make meaningful decisions for their patients is critical. As examples: New transplant patients require test every day for 1-2 weeks. Some require same day service and very critical patients need results within 2-3 hours.
What equipment do you currently use?
Currently we are using various equipment across the lab as we maintain current methods on the existing equipment. That includes GC (FID and ECD), HPLC UV, Floursence, LC-MS/MS, blow down units and Beckman coulter Centrifuges.
We are at the forefront of developing novel methodologies and assays for complex samples to have the capability to run more samples per day on our 5 Mass Sperctrometers available including from Waters instruments and 3 of the latest technology Sciex QQQ MS: 5500 + 6500 + (with steteascope remote monitoring capabilities).
Any future works or notable research/trials going on in your laboratory?
There are several things happening in the lab at the moment and the most important thing is improvement of the current assays and enabling faster TAT and instrument capacity. From there we are opening the test panel capacity for the routine work as well as clinical trials.
New methodology with higher capacity to allow for more tests per run and faster turn around times. We are looking to combine assays (eg 4 in 1 on MS). 5 x Azols and metabolites and will be approaching 9 antibiotics in 1 sample. This will allow us to minimize sample prepreation which is often the bottle neck for testing.
We recently developed and validated assay for the TDM of the first line anti tuberculosis drugs and it was successfully applied to a clinical trial that will lead future TB treatment towards personalized medicine approach.
What prompted you to choose a PEAK Infinity XE Nitrogen gas generator and how long has it been supplying gas to your laboratory?
I've been familiar with PEAK over the last 15 years through various roles in my scientific career and I always had a very positive experience. After meeting with PEAK we decided together on Infinity XE being the most suitable option for the lab needs. What was also very important to consider in the process was allowing extra capacity for the future instruments as I see us as a growing laboratory.
What has been the key benefit of introducing Infinity XE Nitrogen gas generator into your facility as opposed to your previous gas supply solution?
We previously used dewar/bulk gases that would be filled typically once a month. The key benefit was having the compressed air away from the lab and having the facility personnel looking after the maintenance and keeping the noise away. Therefore having the nitrogen generator only in the lab where we can monitor the supply, it is noise free and convenient, small footprint is always an advantage.
How would you describe your purchasing and installation experience with PEAK in terms of speed of response, ease of ordering and implementation at your facility? 
The entire process was conducted in an easy to understand, simple and friendly environment with the focus on win/win approach. As a manager it is of great help when vendor can do most of the work in the background and present you with the findings and options going forward.
When it came to installations there were several on-site visits with the entire team to make sure all things are covered and everyone knows their responsibilities and timelines. The thing that made my life easy was the continuous updates from the PEAK project manager on the progress. Also, we made changes along the installation process as needed and Peak was very accommodating. 
What has been the impact of the Infinity XE Nitrogen gas generation on your lab productivity? 
The most important part in our project was to have the stable and reliable system. We are sharing the compressed air system with our automated chemistry lab that works 24/7 and therefore we needed a redundancy system in case of catastrophic failure and therefore we doubled on the capacity.
As for the nitrogen gas generator, we are able to add additional 3 LC-MS/MS systems as well as to use nitrogen gas for the sample evaporation. We previously used purified air and use of SPE systems.
Have you ever had a site visit from a PEAK engineer? If so, could you describe your experience of this support?
We are an existing customer which means we had previous experience with the engineers. The relationship was always great. From being punctual and knowledgeable they were always responding to our request promptly. There was great cross-networking with the MS vendors to assure they achieved the pressure requirements across the lab.
Would you recommend PEAK nitrogen gas generators as a total solution to other laboratories? If so, what would be your main reasons for the recommendation?
I would certainly recommend PEAK based on my long standing experience. Apart from having a reliable equipment I am big believer in an ongoing service and support for any equipment. With all that in mind and ease of purchasing processes, PEAK ticked all the boxes for me.
How can people contact you to collaborate with your Laboratory?

There are several ways, usually through already established contacts as well as through information on:
How can others contact you for more information / sample analysis?
Dr Danijela Kocic PhD, BSc (Hons)
Scientific Head of Clinical Pharmacology & Toxicology
SydPath - St Vincent's Pathology - St Vincent's Hospital
Level 6, Xavier Building, 390 Victoria St
P: (02) 8382 9190  |  E: Danijela.Kocic@svha.org.au  |  W:www.sydpath.com.au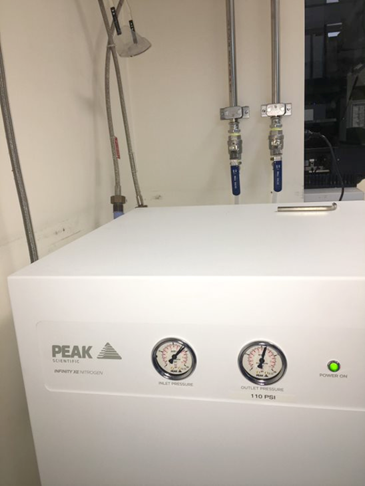 Infinity XE at SydPath's lab
The type of analysis the SydPath team works on requires accuracy and speed which the Infinity XE generator helps them achieve. It delivers up to 520 L/min of high purity nitrogen and can supply multiple laboratory instruments - an essential feature for growing labs such as SydPath as it allows for extra capacity in the future.
Designed to supply gas to labs which already have an external air source, the Infinity XE is quiet in operation and easy to use which has been a great benefit for the SydPath team. The generator's convenience and energy efficient eco-mode also ensures low running costs and a small footprint.
The Infinity XE has had a positive impact on SydPath's lab, allowing them to add three additional LC-MS/MS for their sample evaporation analysis and increase their productivity.
Dr Danijela Kocic also shares how our helpful and friendly PEAK team have made the process of purchasing and installation smooth and easy. Our team kept Dr Kocic updated during every step of the way ensuring all of the lab's needs are fully met. Our field service engineers have also done an excellent job– their knowledge and punctuality, highly appreciated by the SydPath team, is what we pride ourselves on.
What sets us apart from the competitors is our world-class after sales care. Our field service engineers's expertise results in a smooth installation and efficient maintenance and repair with a 95% first time fix rate. With a range of [Peak Protected] service plans, we offer labs a selection of options to choose from depending on the individual needs.
As we can see from Dr Danijela Kocic's words, Peak has brought a number of benefits to SydPath, including convenience, the option for expansion as well as a great relationship with the Peak team.

Looking for a nitrogen generator for your lab?
Nitrogen for LC-MS is what we are best known for. Our first nitrogen generator, produced over 20 years ago, supplied an LC-MS instrument and since then we have become experts in LC-MS nitrogen gas generators, developing solutions for the world's leading analytical instrument manufacturers.