Published
31st January 2023
S&G Labs ease the pain with Genius 3030 Nitrogen Generator
S&G Labs Hawaii opened for business in Hawaii in August 2015. With a goal to provide clinicians with resources and critical assessment tools to create personalized treatment plans while reducing healthcare costs, the team at S&G Labs have advanced the science of medication monitoring with cutting edge technology and drug detection services.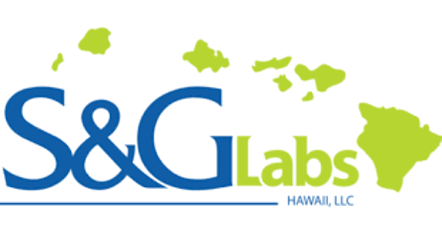 We spoke with Kimberly Clark, the Scientific Director at S&G Labs Hawaii, to get some insight into their experience with PEAK and their Genius 3030 nitrogen gas generator.
Typically what is the focus of your LC-MS analysis - what sort of applications?

We service pain management clinics and treatment facilities.

What PEAK Scientific generators do you have in your laboratory and what LC-MS instruments do they supply?

Genius AB Sciex 4500 & 5500

What prompted you to choose a PEAK generator for LC-MS and how long have you used it?

It was recommended by our AB Sciex FSE. We have had the unit for approximately 5 years.

What has been the key benefit of deploying PEAK generators for LC-MS as opposed to your previous gas supply solution?

1. FOOTPRINT - We currently have four LCMS systems. Our PEAK Genius 3030 nitrogen generator handles the gas input for two of those LCMS systems. Our current generators for the other two LCMS systems takes up four times the space, since each unit contains a generator and a separate compressor. 2. CUSTOMER SERVICE - Fast and courteous.

How would you describe your purchasing experience with PEAK in terms of speed of response, ease of ordering, catering for your needs and timing of delivery?

Simple process with no delivery issues.

Have you ever had a site visit from a PEAK engineer in relation to your generator for LC-MS, if so, could you describe your experience of this support?

Yes, we have our unit maintained twice a year. As opposed to the other unit we have in our lab, PEAK has always been on time, accommodating, and fast. They listen to our comments and concerns and assist rather than ignore them. They always offer suggestions to improve our internal maintenance program.

Would you recommend PEAK Scientific generators to other laboratories - and if so, what would be your main reason for the recommendation?

I would recommend PEAK generators to other laboratories mainly due to the quality of service and the footprint of the unit.
Need help finding a solution?
Let us help you choose the right hydrogen gas supply for your GC
The Genius nitrogen generator in your lab
The Genius 3030 is specifically designed to supply curtain, source and exhaust gases for two AB SCIEX LC-MS instruments which is exactly how the team at S&G Labs use their Genius 3030.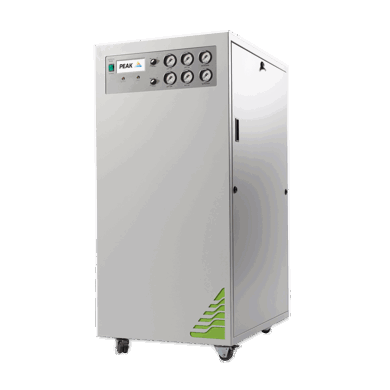 PEAK's Genius 3030 nitrogen gas generator
The integrated, quiet compressors make it an independent solution as it eradicates the need for an in-house air supply. This, as Kimberly has mentioned, also helps to reduce the footprint of the Genius 3030 as it can supply multiple SCIEX instruments without needing extra space for external compressors.   
While the Genius 3030 was discontinued in 2020, the Genius 1024 has taken the place of meeting the demands of SCIEX LC-MS systems. Approved by SCIEX for use with all RUO LC-MS systems, the Genius 1024 N2 generator provides a compact single source gas solution for SCIEX LC-MS instruments.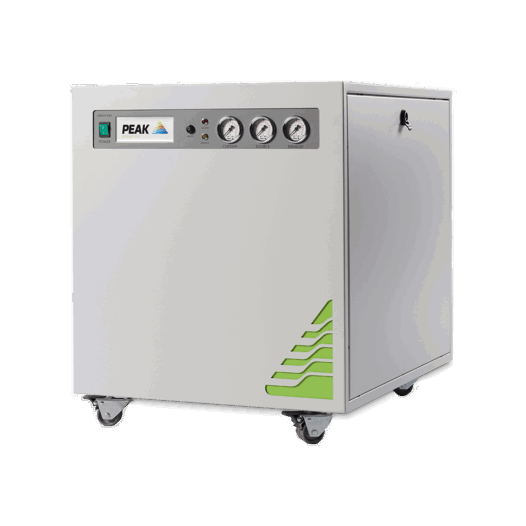 PEAK Scientific's Genius 1024 nitrogen generator
Designed and developed from the proven technology in the Genius series of nitrogen gas generators, the Genius 1024 is a self-contained system that features integrated compressors, delivers laboratory grade nitrogen at various pressures and flow rates and can supply to numerous instruments.
The Genius 1024 comes with a 12-month fully comprehensive warranty, but PEAK Scientific also offer a range of service plans to keep your nitrogen generator running as smoothly as possible.
The team at S&G Labs have mentioned their maintenance program which has helped to keep their lab up and running with the help of our timely and efficient Field Service Engineer visits to their lab. By keeping a maintenance schedule, the team have been able to maximize, not only their lab's uptime, but also the lifespan of their nitrogen generator.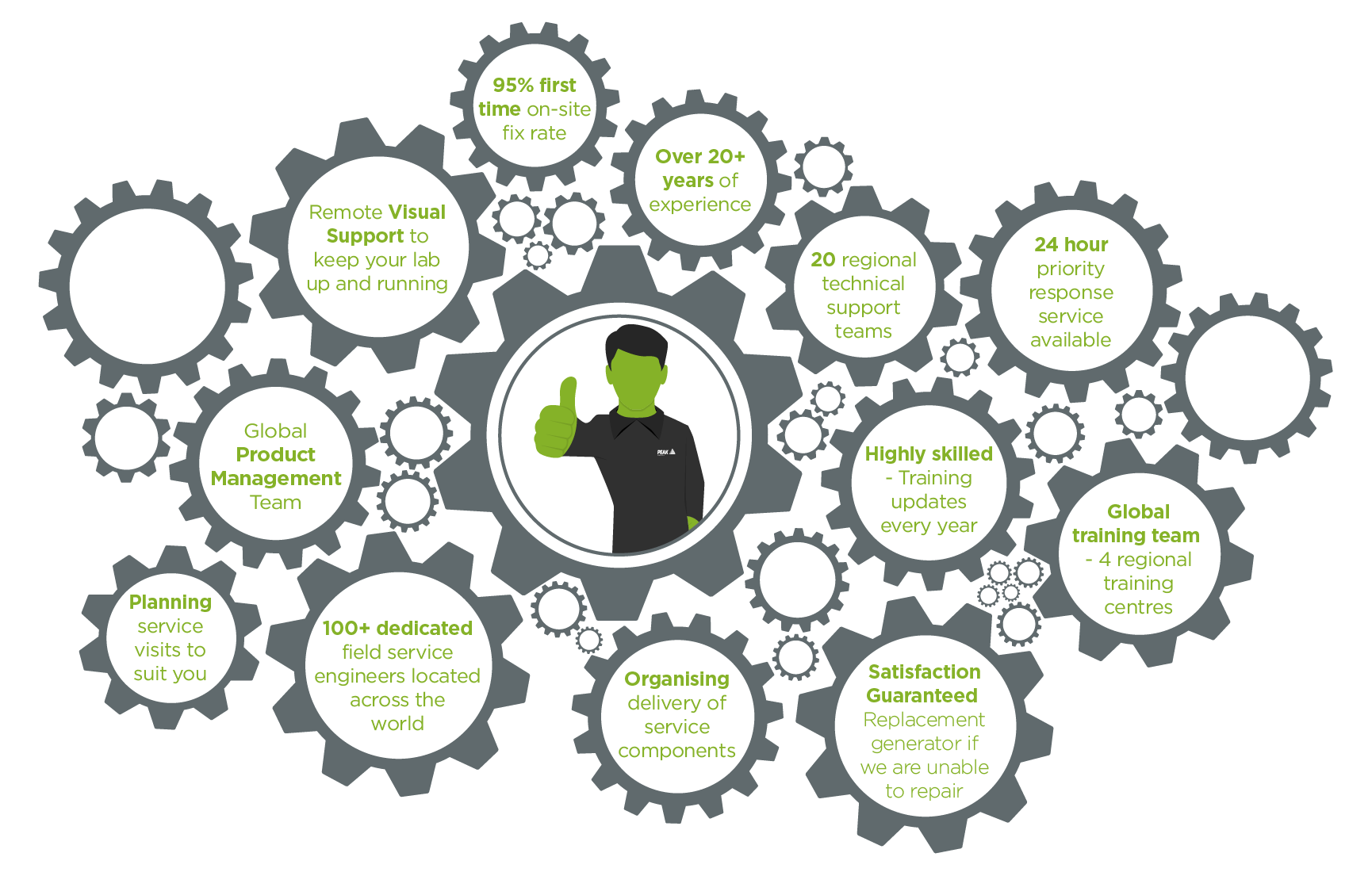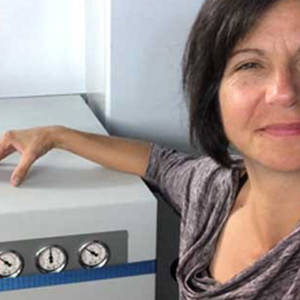 It is invaluable for the mobile lab, it would have been impossible to operate the mass specs with gas cylinders from a safety point-of-view or from a larger gas generator unit than the Genius 1024.
Brigitte Simons
Molecular Science Corp.

Need help finding a solution?
With over 20 years' worth of experience in developing gas generator technology alongside leading instrument manufacturers, we offer reliable laboratory gas solutions to meet your specific needs.