Published
19th April 2019
PEAK assists Arco in their permeation analysis
At PEAK, we are proud to say that our customers vary from industry to industry and each of them is unique to us. Therefore, we like to provide the gas generators to support each one of them in their GC or LCMS analysis. We offer laboratory gas supply, whether you require a zero air, nitrogen or hydrogen generator and we guarantee local on-site support whenever you need it. 
One of our customers, Arco, an expert in safety workwear, have committed to keeping people safe at work, and we have committed to help them deliver their mission via assisting with their chemical permeation testing and aromatic amine analysis.
Alastair Hopkin, Laboratory manager, shares his experience with using PEAK Precision Nitrogen Trace generator for Arco's GCMS analysis.
Name: Alastair Hopkin
Job: Laboratory manager
Company: Arco
Location: United Kingdom, Europe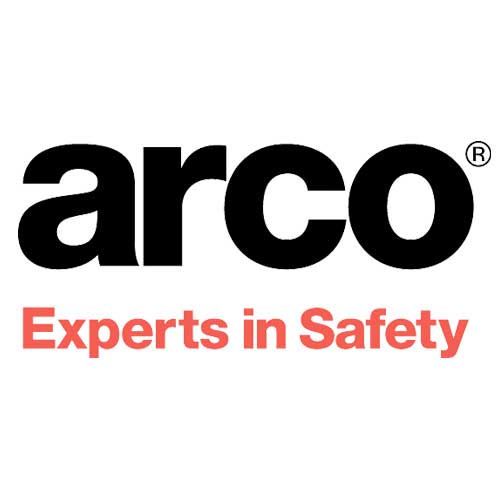 Typically what is the focus of your GC analysis - what sort of applications?
"Chemical permeation of fabric using GCMS and Aromatic amine analysis (REACH consumer product compliance)."
What PEAK Scientific generators do you have in your laboratory and what GC instruments do they supply?
"We have a Peak Precision Nitrogen trace 1000cc generator."
What prompted you to choose a PEAK generator and how long have you used them?
"It was originally recommended to us by our instrument supplier, Shimadzu. We have been using our nitrogen gas generator for over a year now."
What has been the key benefit of deploying PEAK generators as opposed to your previous gas supply solution?
"Our Peak generator has spared us the manual handling of cylinders and has decreased the safety risks that come from using cylinders."
How would you describe your purchasing experience with PEAK in terms of speed of response, ease of ordering, catering for your needs and timing of delivery?
"It seemed fine, we didn't have any issues at all."
Have you ever had a site visit from a PEAK engineer, if so, could you describe your experience of this support?
"No, we haven't."
Would you recommend PEAK Scientific generators to other laboratories - and if so, what would be your main reason for the recommendation?
"Yes, I would! We've had no issues so far with performance or reliability."
---
At PEAK we put great emphasis on building trust with our customers. We build this trust through our reliable products and world-class on-site service and round the clock support. Arco is one of the customers who have entrusted PEAK to provide nitrogen gas for their analysis – chemical permeation testing using GCMS and aromatic amine analysis (permeation is the process by which a hazardous liquid chemical moves through a protective clothing fabric on a molecular level). Arco have chosen a PEAK Precision Nitrogen trace 1000cc  generator to supply carrier gas to their GCMS and they have been using it for the past year. 
Some of the benefits that Arco have already experienced from using a PEAK generator are the no longer needed manual handling of the heavy cylinders as well as the eliminated safety risks that they pose. A PEAK nitrogen gas generator is the safest option for a laboratory as it produces on demand nitrogen gas at the push of a button and it never stores large amounts of nitrogen at one time, therefore it is much safer in the event of a leak. In comparison, if a nitrogen gas cylinder, which normally stores around 9000L of nitrogen, is damaged and leaks, it could quickly change the atmosphere within the laboratory, potentially resulting in asphyxiation. Moreover, a normal cylinder is highly pressurized and any damage to it can turn it into a flying rocket in your lab, threatening the safety of your lab staff.
Switch to a gas generator now
Further to the safety benefits of a gas generator versus cylinders, gas generators provide a consistent purity of gas unlike cylinders which often can introduce impurities to your flow and damage the results of your analysis. The Precision Nitrogen Trace 1000 is designed to provide your lab with consistent source of nitrogen gas for carrier, make-up and reference gas at trace detection level for GC applications and for sample preparation. It supplies ultra-high purity and benefits from a compact stackable design providing you with flexibility in your laboratory.
PEAK's Precision series also offer standard nitrogen, hydrogen and zero air gas generators as well as nitrogen and hydrogen trace models depending on the needs of your lab – the Precision Trace models supply carrier and detector gas whilst the standard models offer detector gas only. The Precision series are specially designed for GC and they provide benefits beyond the traditional cylinders – uncompromised safety, reliability, convenience, all at high purity variable flow rates. 
Alastair Hopkins, Arco Lab manager, also shares how smooth Arco's purchasing experience with PEAK was, not encountering any issues along the way. Their Precision Nitrogen trace generator has been functioning perfectly and there hasn't been any need for interaction with our support team. With all this said, Alastair confirms that he would definitely recommend PEAK to his fellow lab colleagues.
Overall, Arco has had a great experience with their PEAK Precision Nitrogen Trace gas generator. It has been a reliable support to their GCMS chemical permeation testing and aromatic amine analysis, providing consistent and stable nitrogen gas. Choosing PEAK Precision generators for your GC analysis brings many benefits to your lab which traditional cylinders are not able to offer – no risks associated with handling cylinders, less risk of leaks and asphyxiation, and above all generators afford you a safer, convenient and space saving solution for your lab.  
Streamline your flow with the Precision Series 
Found this article interesting? Find out similar user stories below: