Published
14th December 2018
Thank you for visiting us at BrMASS 2018
BrMASS 2018 was from the 8th-12th December in Rio, Brazil. The show consisted of 5 days' worth of events, including: plenary lectures/seminars; poster sessions; networking; an exhibition; and much more. BrMASS attracted more than 700 attendees and had several large sponsors including PEAK as we showed lab users how to improve their lab workflow with our exceptional on-demand gas generation offering.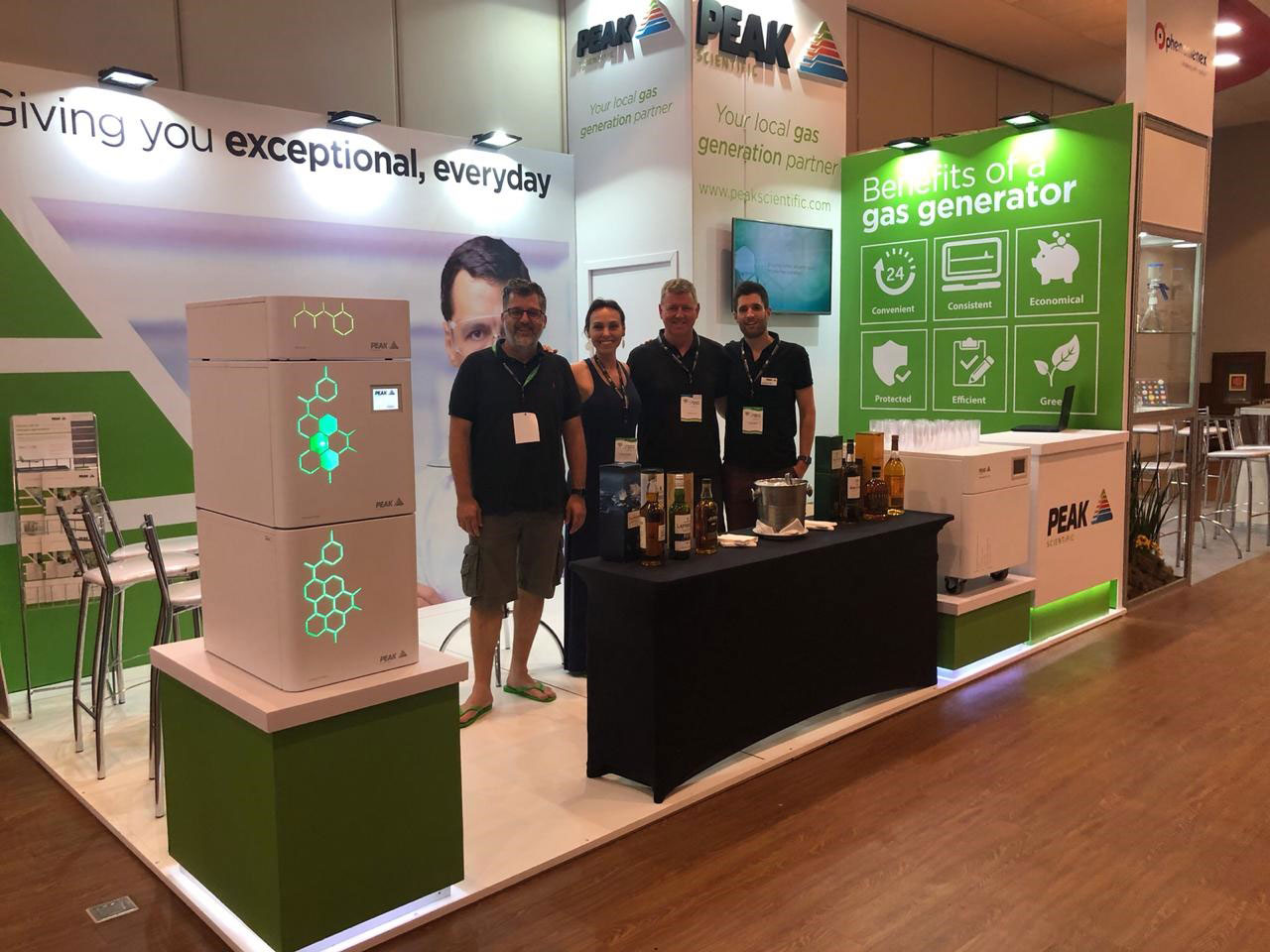 There was great interest, as there has been at all of the shows we have attended throughout the year, for our recently launched Genius XE nitrogen generator - the most advanced laboratory nitrogen generator on the market today. Genius XE is the perfect solution for labs using LCMS/MS looking to safeguard their workflow and replace cumbersome cylinders. Our team at the show, helped lab managers and technicians understand the need for a gas generator such as Genius XE and its benefits in reducing lab gas costs, increasing lab safety and enhancing productivity.
We also exhibited our Precision  range of gas generators, which are the safe and practical solution for GC applications. Precision is a stackable and space-saving design made up of nitrogen, hydrogen and zero air gas generators, making it the ideal system for a busy lab environment. When you purchase any of our generators, it will be covered throughout it's lifespan by our unrivalled service care [PEAK Protected]. Wherever you are in the world, we can have one of our PEAK certified field service engineers at your door within 72hrs, should your generator breakdown.
During the show, we collected some key information from customers in exchange for a very special giveaway - PEAK Havainas. During the breaks in the conference, they quickly became a popular giveaway for relaxing on the beach!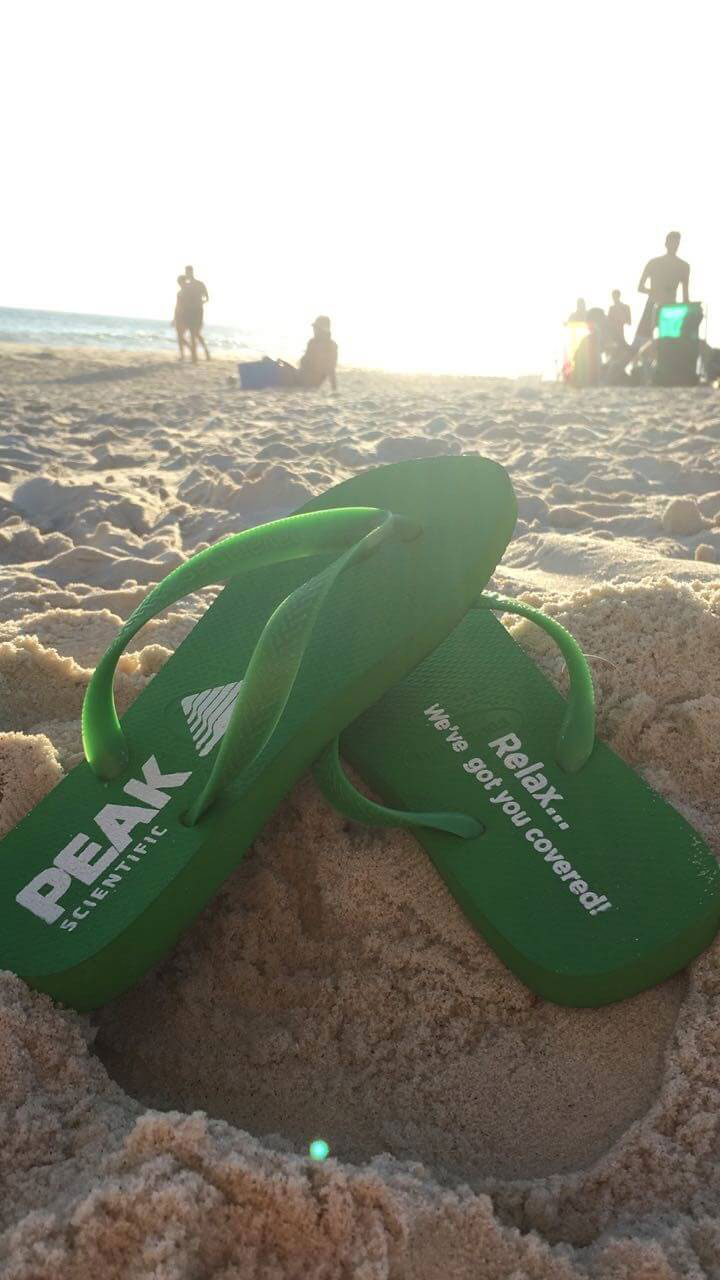 Discover more about our range of gas generators