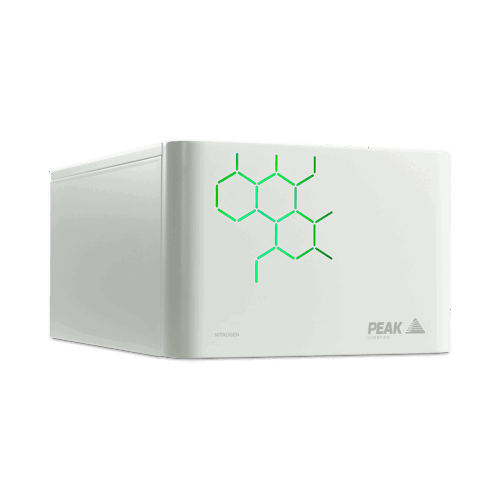 Precision Nitrogen Headspace 250 - N2 Generator
The Precision Nitrogen Headspace 250 has been conceived and custom-engineered to meet the gas requirements for Headspace Sampler instruments requiring higher gas pressure.
Producing a renewable supply of Ultra High Purity Nitrogen, Peak's Nitrogen Headspace 250 is also capable of supplying UHP Nitrogen make-up gas.
The Nitrogen Headspace 250 augments Peak Scientific's existing Precision Series of gas generators, which offer a modular system providing a complete GC gas solution specific to your laboratory needs. Its stackable space-saving design allows you to configure a stack tailored to deliver precisely the mix of gasses you require and make the most of your valuable lab floor or benchtop space.
Request a quote
Features
Ultra High Purity nitrogen for Headspace Sampler instruments
Can supply make-up gas
Single unit can stack with the Precision Hydrogen, Nitrogen and Zero Air generators
Service & repair status indicators
12 month comprehensive on-site warranty
Gas
Gas Type: Nitrogen
Max Gas Flow: 250cc/min
Max Output Pressure: 100psi/6.9bar
Max Purity: 99.9995%
Site & Installation
Min Inlet Pressure: 100psi/6.9bar
Max Inlet Pressure: 120psi/8.3bar
Min Inlet Air Quality: ISO 8753-1:2010 Class 1.4.1 or Precision Air Compressor
Start Up Time: 90 mins
Voltage: 110-230 ±10% V
Frequency: 50 / 60 Hz
Current: 0.2 - 0.4 A
Heat output: 328 BTU/Hr
Max Operating Temp: 35°C / 95°F
Accreditations: CE, CSA
Dimensions & weight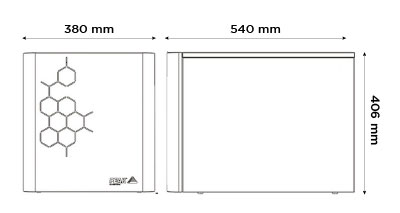 Size (HxWxD) mm: 256 x 380 x 540 mm
Size (HxWxD) Inches: 10.1 x 15 x 21.3 inches
Generator Weight: 38kg / 83.6lbs
Service Requirements
Annual replacement of particulate filters

Need help finding a solution?
With over 20 years' worth of experience in developing gas generator technology alongside leading instrument manufacturers, we offer reliable laboratory gas solutions to meet your specific needs.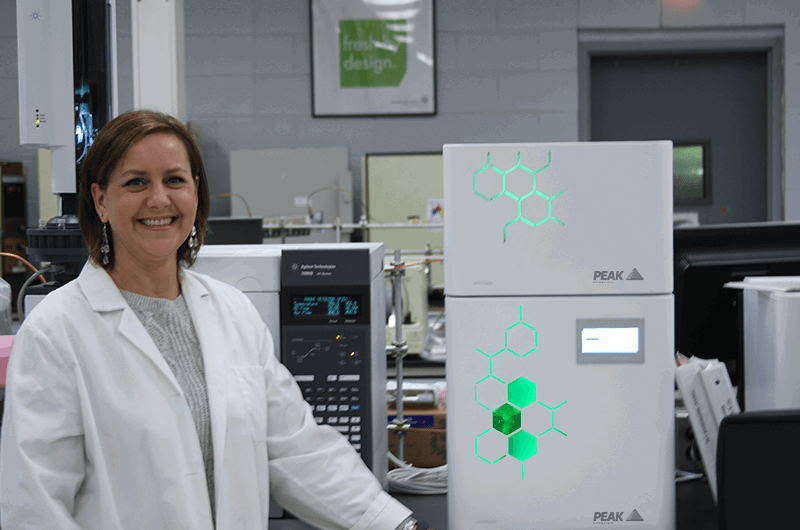 Share your experience
We'd love to find out more about your work and experience with Peak Scientific's gas generators. Share your experience and your story could be published on the Peak Scientific website.
Calculate your gas needs
Peak's GC Gas calculator is an easy-to-use online tool that will quickly help you choose the right combination of generators to suit your lab's needs. By answering a few simple questions, we will calculate the gases, flows and purities required to support your GC applications and recommend a solution that will improve your lab workflow.