Application Types LC-MS
Part number: 3301714

Status Available i
Integrated compressor Yes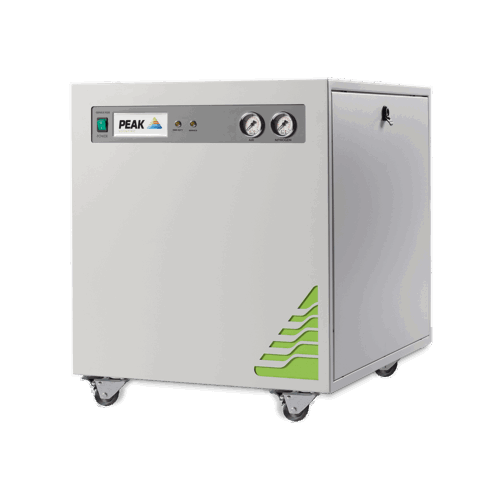 Genius 1025 Nitrogen generator
Producing a single output of LC-MS grade nitrogen (up to 15 L/min) and air (up to 35 L/min) specifically to meet the requirements of PerkinElmer's QSight Triple Quad 110 and 210 LC-MS/MS systems, the Genius 1025 has been designed using membrane technology to produce LC-MS grade purity and an internal air dryer to produce a clean supply of dry air. The Genius 10 series models are compressor-based systems Peak manufacture utilizing membrane technology to ensure high performance and supply of analytical instrument grade nitrogen.
Request a quote
Features
Self-contained solution with integrated compressors, no need for an external air supply
Highly economical source of nitrogen/dry air with low lifetime running costs
Easy to use, gas at the push of a button
Wheels make it easy to manoeuvre generator around the lab
12 month comprehensive on-site warranty
Gas
Gas Type: Nitrogen
Max Gas Flow: 15L/min
Max Output Pressure: 80psi/5.5bar
---
Gas Type: Air
Max Gas Flow: 35L/min
Max Output Pressure: 110psi/7.6bar
Site & Installation
Gas Outlets Fitting: 2 x 1/4" BSPP
Start Up Time: 30 minutes
Power Consumption: <1265 VA
Voltage: 230 ± 10% V
Frequency: 50 / 60 Hz
Current: 9 A
Heat output: 3,925 BTU
Max Operating Temp: 30°C / 86°F
Particles: <0.01µm
Phthalates: none
Suspended Liquids: none
Accreditations: CE, FCC
Dimensions & weight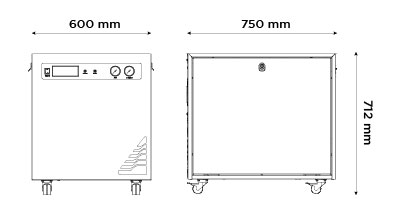 Size (HxWxD) mm: 713 x 600 x 750 mm
Size (HxWxD) Inches: 28.1 x 23.6 x 29.5 inches
Generator Weight: 108kg / 237.6lbs

Need help finding a solution?
With over 20 years' worth of experience in developing gas generator technology alongside leading instrument manufacturers, we offer reliable laboratory gas solutions to meet your specific needs.