Application Types TOC
Part number: 3302384 (110V)
3301941 (230V)

Status Discontinued i
Integrated compressor No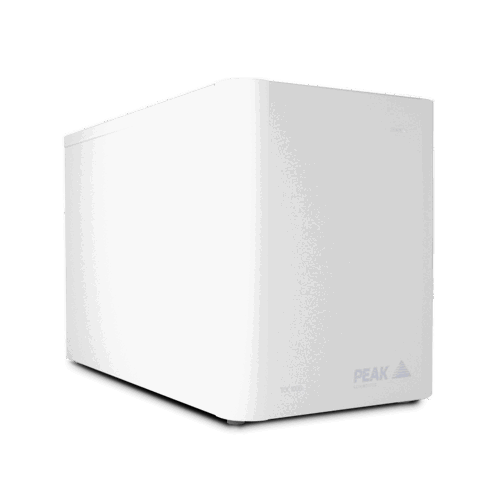 TOC 1000 gas generator
The TOC 1000 has been engineered using the latest in PSA and air catalyst technology to supply clean, dry, CO2 and hydrocarbon-free air for Total Organic Carbon analyzers using combustion catalytic oxidation.
The TOC 1000 provides a consistent and continuous supply of carrier and combustion air for TC, IC, TOC and NPOC analysis from a compact, bench-top system. Meeting the purity requirements of all combustion-type TOC analyzers, Peak Scientific's TOC 1000 can support up to 5 TOC instruments with a maximum output of 1000cc/min.
With no internal compressor, the TOC is effectively silent in operation, requiring house air or an external compressor for operation.
Features
1000cc TOC-grade Air @ 50psi outlet pressure
<1ppm CO2, <0.05ppm CH4, <0.1ppm NOx/Sox
Tested & approved by leading TOC instrument manufacturers
Plug and play supply for TOC instruments with minimal set-up required
Can operate 24/7 with no compromise on performance
NPL (National Physical Laboratory) validated performance of catalytic chamber
Space-saving small bench-top form factor
Virtually silent in operation
2-year comprehensive warranty
Gas
Gas Type: Air
Max Gas Flow: 1000cc/min
Max Output Pressure: 50psi/3.4bar
Site & Installation
Gas Outlets Fitting: 1x 1/4" BSP Female
Min Inlet Pressure: 100psi/6.9bar
Max Inlet Pressure: 145psi/10bar
Min Inlet Air Quality: ISO 8573 - 1:2010 Class 1.4.1 *
Start Up Time: 120 min
Power Consumption: 480 W (120V) / 230 W (230V)
Voltage: 120V±5% / 230V ±10%
Frequency: 120V/ 60Hz / 230V 50/60Hz
Current: 120V 4A / 230V 1A
Max Operating Temp: 35°C / 95°F
Particles: <0.01 μm
Phthalates: Phthalate & BHT Free
Suspended Liquids: None
Accreditations: CE,FCC,KCC
Dimensions & weight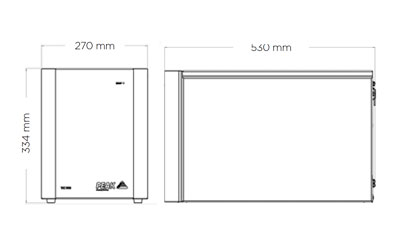 Size (HxWxD) mm: 343 x 270 x 528 mm
Size (HxWxD) Inches: 13.5 x 10.6 x 20.8 inches
Generator Weight: 27kg / 59.4lbs
Service Requirements
Annual replacement of particulate filters and bi-annual full servicing. 

Need help finding a solution?
With over 20 years' worth of experience in developing gas generator technology alongside leading instrument manufacturers, we offer reliable laboratory gas solutions to meet your specific needs.