Part number: 40-1220

Status Available i
Integrated compressor No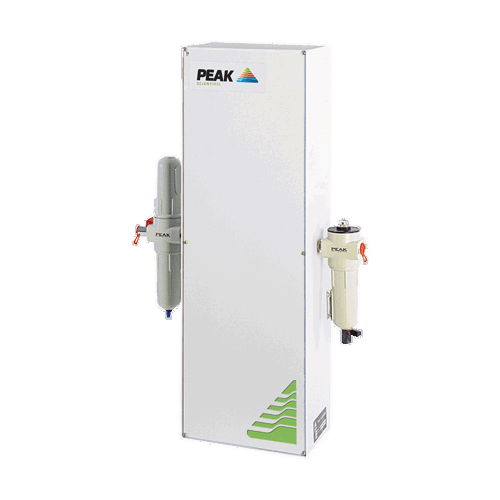 AD302L - Air Dryer
The AD302L is a useful attachment for any laboratory's external source of air, removing moisture and ensuring the delivery of dry air. Moisture content in house air can contaminate lab instrumentation, impacting on results and in some cases damaging the instrument itself. Compact in size, wall-mountable and light, the AD302L requires little space and its few moving parts mean minimal maintenance is required.
Request a quote
Features
Produces clean, dry air, ensures optimum supply for gas generators and instruments
Dryer performs 24/7 if needed
Dryer is wall-mountable for small labs
Few moving parts means little maintenance required and ensures long life of the generator
Completely silent in operation
Minimal set-up required
12 month comprehensive on-site warranty
Gas
Gas Type: Air
Max Gas Flow: 302L/min
Site & Installation
Gas Outlets Fitting: 1x 1/4" BSP Female
Min Inlet Pressure: 100psi/6.9bar
Max Inlet Pressure: 120psi/8.3bar
Start Up Time: 90 mins
Power Consumption: 8 - 19.2 W
Voltage: 100 - 240 V
Frequency: 50 / 60 Hz
Current: 0.8 A
Accreditations: CE
Dimensions & weight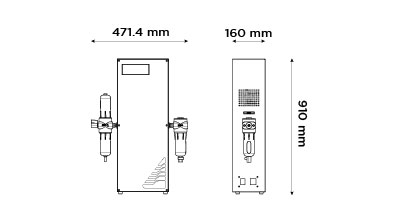 Size (HxWxD) mm: 910 x 160 x 471 mm
Size (HxWxD) Inches: 35.8 x 6.3 x 18.5 inches
Generator Weight: 20.5kg / 45.1lbs
Service Requirements
Annual replacement of particulate filters

Need help finding a solution?
With over 20 years' worth of experience in developing gas generator technology alongside leading instrument manufacturers, we offer reliable laboratory gas solutions to meet your specific needs.