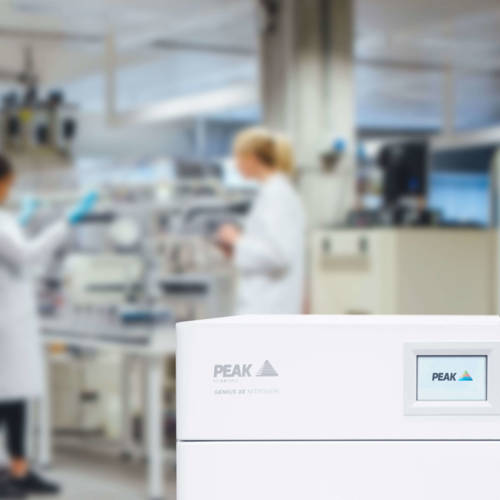 Our full range of on-site laboratory gas supply solutions
With over two decades of experience providing gas generators to laboratories, you can trust in Peak to provide the best gas solution for your lab. We provide a full suite of hydrogen, nitrogen and zero air gas generators to meet the gas requirements of a variety of laboratory applications including LC-MS, GC, Sample Preparation, ICP-MS, FT-IR and more.

A market-leader in laboratory gas generators, Peak Scientific generators are relied upon by thousands of laboratories worldwide.

Maximize uptime
With all Peak Scientific gas generators comes the world's most comprehensive laboratory gas generator support. Look forward to priority response for any repairs required in warranty and continue to protect your workflow with our range of service plans following the end of your generator's warranty period.