Era Pharma - drug discovery with Precision
Turkish pharmaceutical research and development and analytical services company, Era Pharma, are using Peak Precision gas generators for their GC.
Name: Askin Kayabasli
Job Title: Analytical Development and Laboratory Manager
Company: Era Pharma Solutions, Istanbul, Turkey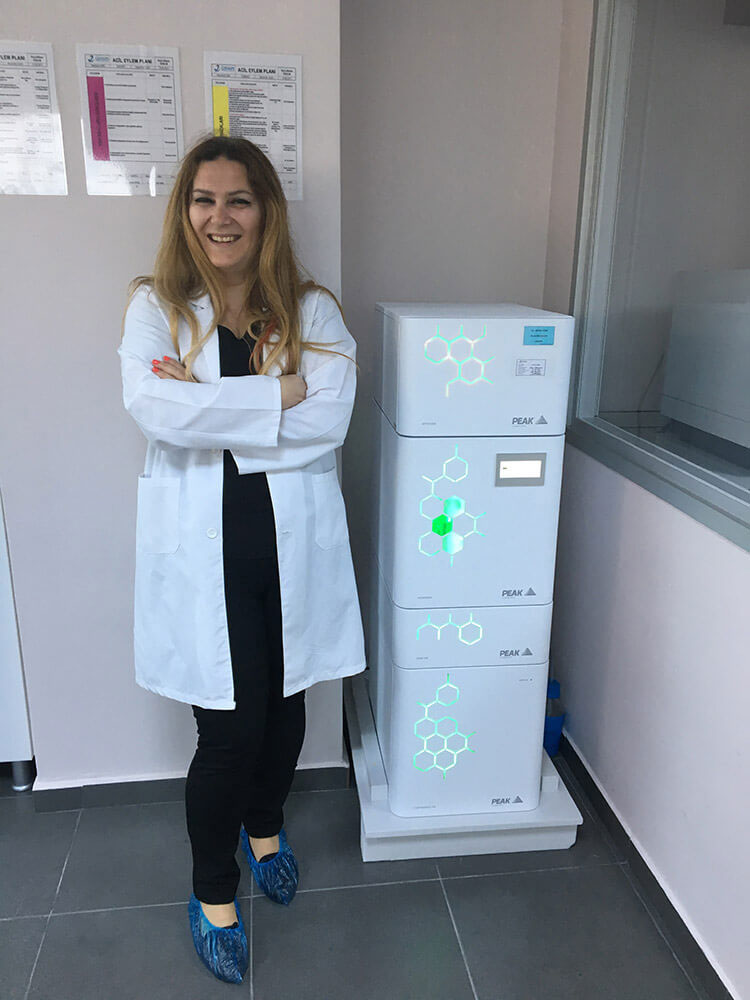 Askin Kayabasli with the Precision Series for GC stack
Era Pharma are a well known pharmaceutical discovery and contract research organisation based in Istanbul, Turkey providing key analytical services to the pharmaceutical industry. Era Pharma purchased their Peak gas generators from trusted Peak Scientific distributor in Turkey, Ant Teknik. To find out their experience with Peak's Precision series generators for GC, we asked Askin Kayabasli, Analytical Development and Laboratory Manager, about the lab's experience with these gas generators and the benefits they have provided for the Era Pharma laboratory and workflow.
Typically, what is the focus of your GC analysis - what sort of applications?
"Era Pharma Solutions is providing R&D and analytical services for pharma industry. We are using GC for a range of products from raw materials to end product. The analyses include residual solvents and impurity analysis."
What Peak Scientific generators do you have in your laboratory and what GC instruments do they supply?
"We are using a Precision stack (H2 200cc, N2 600cc, Zero Air 1500cc) in our analytical laboratory. We have a Shimadzu GC-2010 Plus with FID detector and Headspace."
What prompted you to choose a Peak generator and how long have you used them?
"Last year, due to increased workflow, we moved our laboratory to a new building. The new laboratory project was almost approved when we visited Biotech Eurasia Exhibition and seen the Precision series stack of Nitrogen, Hydrogen and Zero Air gas generators at the Ant Teknik booth. I was attracted by the equipment design in the first place and when I heard about the features of the generators, I was convinced that we should have a generator for our new laboratory. It is a much safer and more convenient solution than cylinders since we can have gas on demand at a consistent gas quality. Finally, the project was revised to exclude the gas pipelines for GC and add a Precision generator stack instead. We have been using Peak generators for about one year now."
What has been the key benefit of deploying Peak generators as opposed to your previous gas supply solution?
"There are several benefits. We have eliminated several risks which can be caused by cylinders including running out of gas during analysis, manual handling of the cylinders and having pressurized cylinders near the laboratory. The gas purity is consistent. Also, we save time since we do not need to check the pressure of the cylinders or change the cylinders when we run out of gas. Besides, it is an economical solution since you eliminate the continuous costs of supplying gas using cylinders."
How would you describe your purchasing experience with Peak in terms of speed of response, ease of ordering, catering for your needs and timing of delivery?
"We were in contact with the Peak distributor, Ant Teknik and our experience through the purchasing process has been good in terms of fast response, ease of ordering and on-time delivery."
Have you ever had a site visit from a Peak engineer, if so, could you describe your experience of this support?
"Following the installation, our GC operators were given a user training from a Peak certified engineer from Ant Teknik. They were informed about do's and don'ts while using the equipment. The service support has been good and in fact we did not have any major problems until this time. We received two site visits in the meantime. And one of them for a periodic maintenance visit."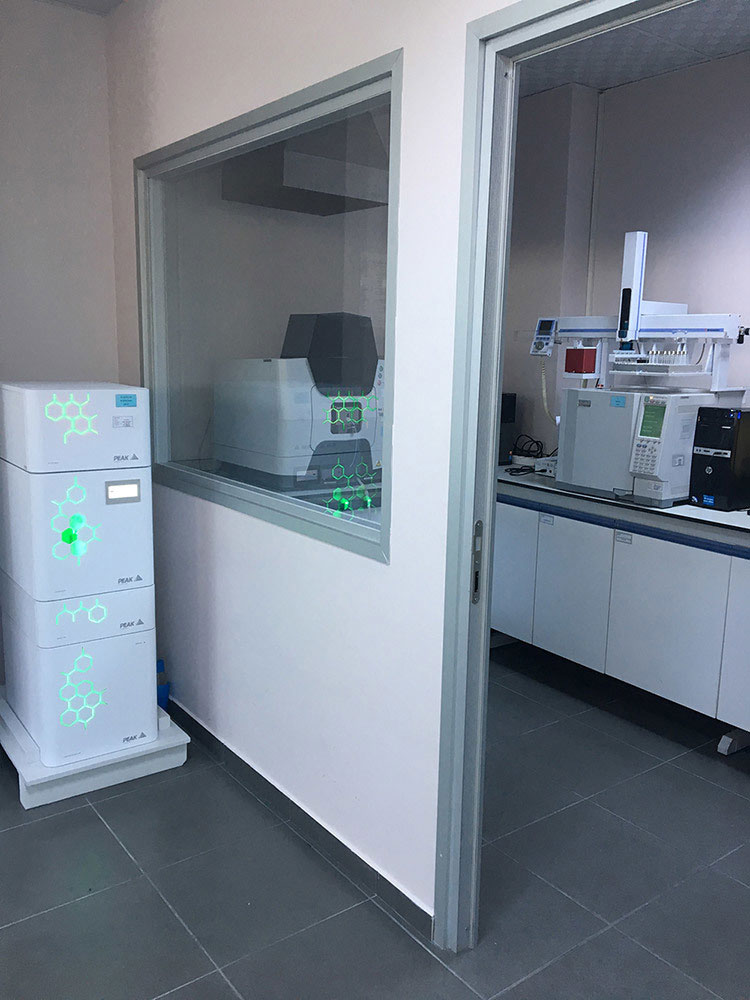 Would you recommend Peak Scientific generators to other laboratories - and if so, what would be your main reason for the recommendation?
"We receive audits from our customers and external auditors and recommend Peak generators to our visitors. I recommend Peak Scientific generators to other laboratories due to safety issues, and eliminating the possible risks of using and handling cylinders. Using generators, the operators can focus on their analysis without worrying about the gas supply or purity anymore."
---
As the lab at Era Pharma has discovered, Peak's Precision series gas generators remove the major hassles (such as inconsistent supply & cylinder management and changeover), safety concerns and administrative costs associated with gas cylinder supply. With a full Precision stack in their lab the team at Era Pharma are making the most of their laboratory space and providing all of the gases required for GC including carrier, detector and headspace supply. The lab also did not have to install piping which has removed installation and future maintenance costs.
Peak has supplied many labs with gas generators to support Shimadzu instruments in every part of the world. Providing a gas solution which removes cylinder inconveniencies means labs can focus on analysis and not worry about their gas supply. Giving customers peace of mind for their gas supply has been central to Peak Scientific's offering to labs for the past two decades and it is this customer centric attitude which allows our customers to get the most out of their gas supply.  
To get more information on Precision
First coming across Peak's Precision gas generators at the Eurasia exhibition in Turkey is not unusual as Peak Scientific attends numerous exhibition events around the globe every year and as Askin has pointed out, Peak's Precision series does have a unique design enjoyed by many customers, as well as the functional and workflow benefits these generators bring to the lab.
Like this user story? You may also be interested in:
Deva Holdings - Turkey user story
Shimadzu application chemist uses Peak Precision
Nerudia benefits from Precision series gas generators for GC
Method implications on lab gas supply for residual solvent analysis using HS-GC-FID