Purified Air - Our Solutions
If your application requires purified air, we have the solution.
Many applications require purified air of one form or another, such as Zero Air, CO2 Free Air or Dry Air, to ensure optimal performance and results. If you need a generator which provides one (or more) of these purified airs, read on.
Zero Air Generators
Precision Zero Air
Precision Zero Air generators are designed specifically to supply clean, dry, hydrocarbon-free air to be used as flame support gas for GC at both standard and trace detection limits. 
CG15L Zero Air Generator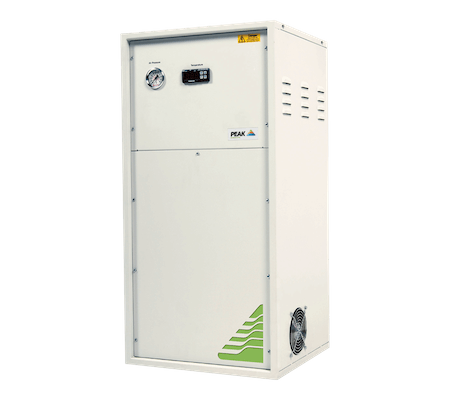 Many laboratory applications, such as air emission applications, require calibration gas. To meet these requirements, PEAK Scientific have produced the CG15L which generates zero air by removing carbon dioxide and moisture from the air. 
CO2 Free Air Generators
TOC1500 - Total Organic Carbon Generator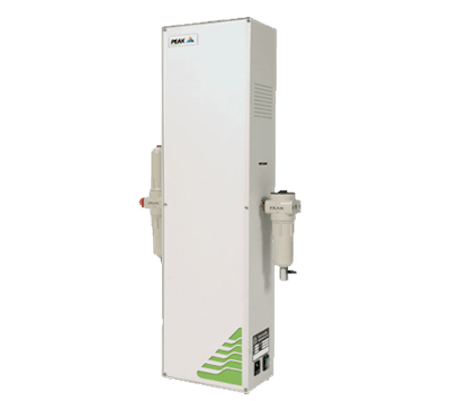 Designed for applications analyzing water and the environment, the TOC1500 gas generator can produce up to 1500cc/min for NPOC (non-purgeable organic carbon) Total Organic Carbon analyzers. 
The PG Range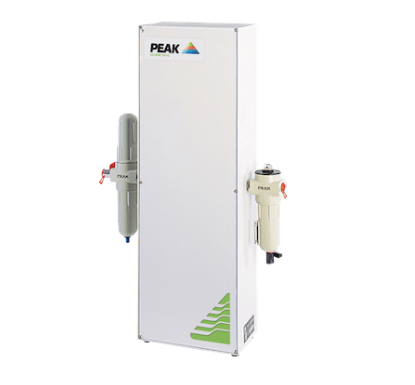 PEAK Scientific has developed the PG14L and PG28L to provide purge gas for applications such as FT-IR. Delivering gas free of organic contaminants and removing moisture content, these generators provide a consistent flow and performance of detector gas for laboratories.
*The CG15L Zero Air generator mentioned above also provides CO2 free air.
Dry Air Generators
The AD Range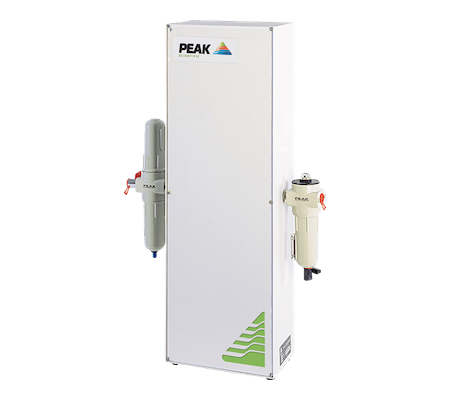 A generator from the AD range will be a useful attachment for any laboratory's external source of air, removing moisture and ensuring the delivery of dry air. Moisture content in house air can contaminate lab instrumentation, impacting on results and in some cases damaging the instrument itself. Compact in size, wall-mountable and light, the AD generators require little space and their few moving parts mean minimal maintenance is required. The generators in this range are the AD70L, AD140L and AD302L.
Found this article interesting? You might also like:
You're never far away from a PEAK Field Service Engineer
Zero Air and on-site gas generation