PEAK launches new dedicated nitrogen gas generation solution
On the 4th May, PEAK Scientific introduced the latest addition to their range of nitrogen gas generation solutions with the release of the Corona 1010A. Designed by PEAK to meet the requirements of Corona charged aerosol detectors, the Corona 1010A delivers a high-purity, filtered nitrogen supply for applications requiring flows of up to 5 liters per minute at pressures up to 80psi.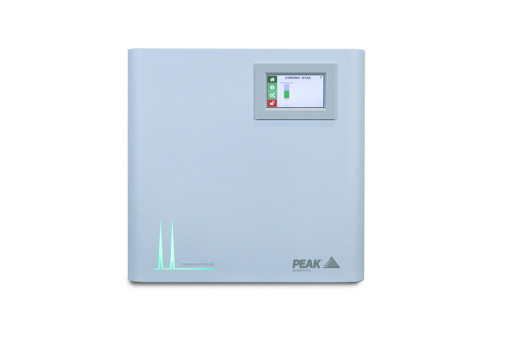 PEAK's dedicated nitrogen gas generator solution, Corona 1010A
An evolution of the long standing Corona 1010 nitrogen solution, the Corona 1010A is a standalone, on-demand nitrogen generator, designed to offer a space saving solution to fit in any laboratory.
A cost effective alternative to gas cylinders, the Corona 1010A reduces laboratory costs and carbon footprint by removing the need for repeated deliveries of gas cylinders.
Gregor Thompson, PEAK Scientific's Product Manager for the Corona 1010A, said, "We are delighted to have designed an upgrade to the existing Corona 1010 nitrogen generator to suit the needs of labs with Corona charged aerosol detectors or evaporative light scattering detectors. By including a built-in air compressor in the Corona 1010A, we have managed to streamline our customers' workflow and workspace.
Learn more about the Corona 1010A, visitor get in touch with us via our website to place an order for the generator."
PEAK's Corona 1010A comes with a fully-comprehensive 1-year on-site warranty, subject to meeting the company's terms of service. 

Need help finding a solution?
We are experts in our field - with over 20 years' worth of experience in pioneering cutting-edge gas generator technology, we have worked closely with leading instrument manufacturers to help you find a solution tailored to your specific needs.