Published
10th December 2020
We know that round the clock performance of your gas generator is critical for your lab. That's why we have a global network of Peak Field Service Engineers who can provide rapid response after sales support for your gas generator, on-site.
Peak Field Service Engineers
Top quality customer service is at the heart of what we do. For us at Peak Scientific, this means supporting you throughout your gas generator lifespan, no matter where you are located in the world. Whether you require assistance with a repair or a gas generator service, with our world-class gas generator service plans, a Peak field service engineer is never too far away to provide you with the after sales support you need.
We now have more than 100 dedicated Peak Field Service Engineers in over 20 countries across every continent, able to offer all our customers peace of mind with rapid on-site response for gas generator service and repair.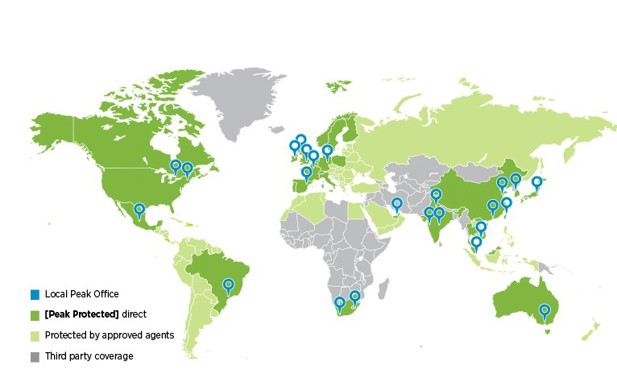 All Field Service Engineers working for Peak Scientific are fully certified, with training upgraded every year. We also work with our certified partners fully approved by our world-class training specialists from one of our regional training centers of excellence to provide even more direct local support across a greater number of territories. Our engineers' commitment and high level of skill is reflected in their 95% first-time fix rate when repairing or servicing a gas generator, meaning 95% of cases when a customer experienced an issue, our Field Service Engineers were able to fix it on their first visit.
It's our FSE's dedication that keeps labs across the globe running, even during a global pandemic. With all the necessary precautions taken for the safety of our engineers and lab staff, we continue to support our customers during this challenging time, giving you peace of mind and minimizing disruption to your workflow.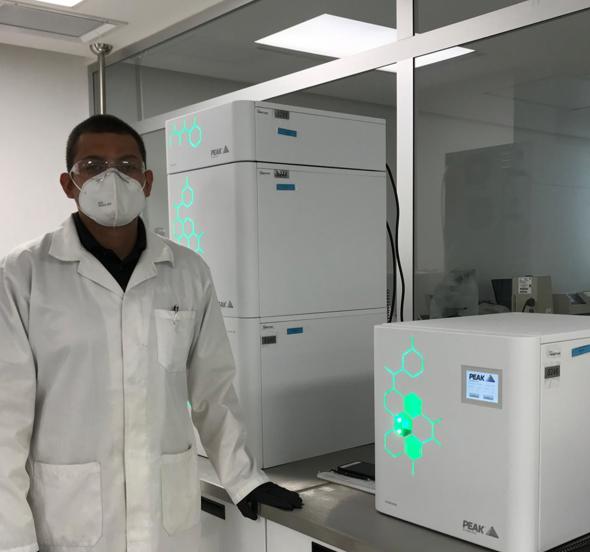 Carlos Palencia, Peak FSE in Mexico
With a Peak Scientific gas generator, you can stay focused on your work and maximize your lab's output. Your productivity is our engineers' priority, safeguarding your lab's uptime for maximum throughput. Get in touch with us today to learn more about Peak after sales support and our comprehensive gas generator service plans.  
If you found this article interesting, you might also like:
Nitrogen Gas Generator Compressor Technology - How does it work?

Need help finding a solution?
We are experts in our field - with over 20 years' worth of experience in pioneering cutting-edge gas generator technology, we have worked closely with leading instrument manufacturers to help you find a solution tailored to your specific needs.