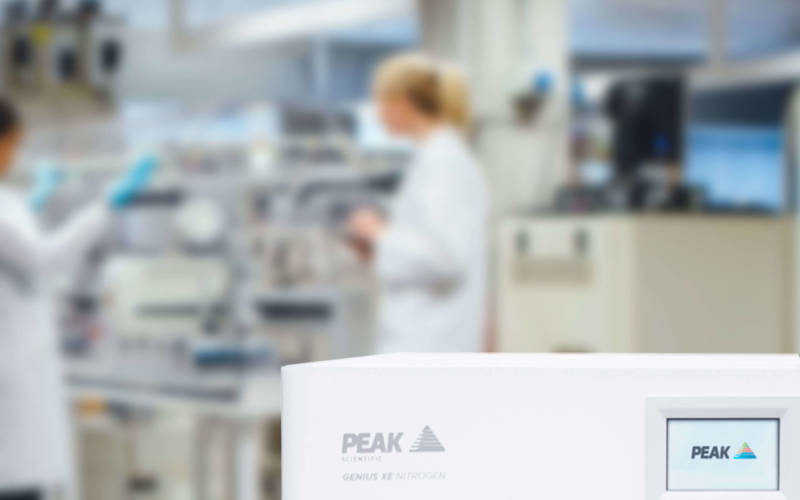 Published
18th December 2020
Our goal at PEAK Scientific is to provide you with gas generation technology you can rely on to help you streamline your workflow and ultimately, reduce your overall costs.
On-site Gas Generation
On-site gas generation translates to convenience and productivity as well as cost savings in the long run. Providing your laboratory applications with a reliable source of gas at the push of a button, a PEAK gas generator takes away the hazards and inconvenience of cylinders in your lab, allowing you to work more efficiently and, as a result, be more productive.
There are many companies offering gas generator products, but we are unique. Laboratory professionals turn to PEAK because we go further to provide them with what they really want – to not have to think about their gas supply in the laboratory. Our ethos is to own that responsibility for your gas generation, never hesitating to go the extra mile and do the right thing by our customer. We take pride in our product and our ability to support it every step of the way.
Research and development form a core part of PEAK's restless nature. Always striving to innovate gas generator technology, do things differently and driven towards ensuring the best solution for our customers. Our brand value is anchored in our expertise in the laboratory market, and in our unrivalled understanding of those customers' specific needs.
Nitrogen Generators
At PEAK, we design and manufacture high-quality tested and approved nitrogen generators to provide support to your analytical instruments. Offering a product range of varying flow rates, from as little as 10L/min to over 3000 L/min, we cater for the requirements of various applications including LC-MS and ELSD. With over 20 years' worth of developing nitrogen gas generator technology, PEAK is now the market leader in nitrogen generators for LC-MS, offering reliable on-demand gas generation solutions.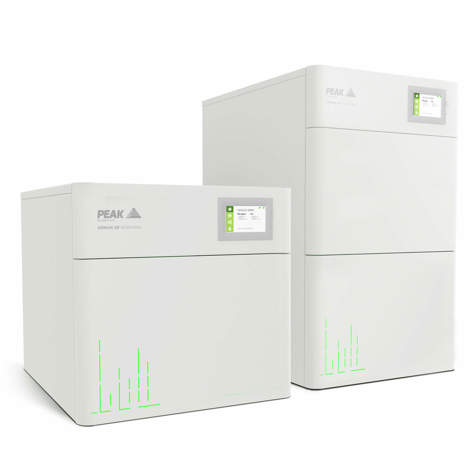 Genius XE nitrogen gas generators
Hydrogen Generators
For GC applications we provide safer and more convenient solutions to helium with our range of hydrogen generators. PEAK Scientific's Precision Hydrogen Trace generator can deliver on demand hydrogen carrier gas with up to 99.99999% purity, whilst also providing a convenient and reliable alternative to helium. Our Precision Series also includes hydrogen generator models for flame detector support.
Zero Air
Labs with a requirement for air can also rely on PEAK's Zero Air solutions, including zero air generators, ultra zero air generators, and calibration gas generators. We also offer air compressors to go with with our Precision nitrogen and hydrogen gas generators.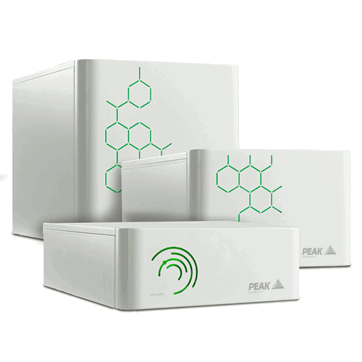 Zero Air generators
PEAK Scientific gas generators are the result of our meticulous R&D culture developed over 20 years of being at the forefront of the gas generator market. Implementing the latest gas generator technologies enables us to continue setting new standards for product quality, responsiveness and efficiency – all resulting in a better value for you.

We'll provide your lab with a reliable gas generation solution
Get in touch today for more information on our products or to request a quote