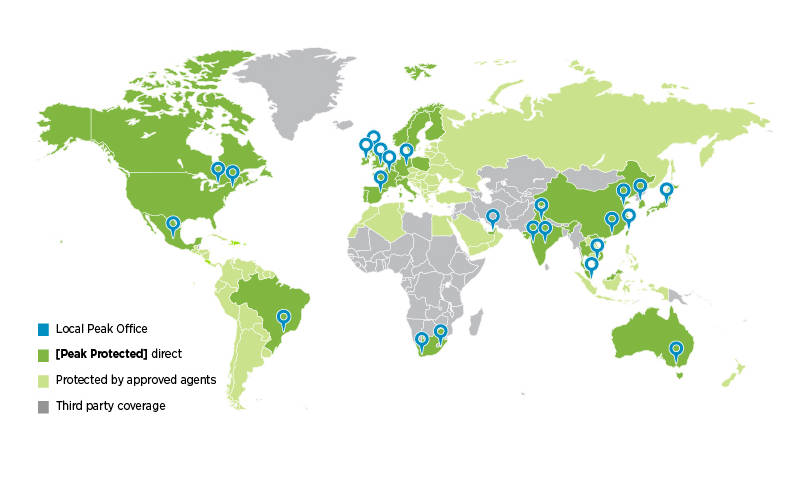 Published
25th November 2020
At Peak Scientific, we have a commitment to you as our customer to provide your lab with a reliable and cost-effective gas generation solution, and we are always here to support you along the way, no matter where you are located in the world.
Peak Scientific – Local to You
As a global business, our presence spans across all continents, allowing us to provide our customers with local gas generator support, wherever they may be. This helps us achieve successful outcomes from using our products by always being ready to meet customer requests whenever called upon, no matter how big or small. We understand that investing in one of our laboratory gas generator is more than simply buying a Peak product. It is also about improving your lab's throughput with a cost-effective gas generation solution by maximizing laboratory uptime.
At Peak, we recognize the critical nature of your lab's workflow and your need for a reliable and cost-effective gas generation solution. That's why our first step into any new region is a service professional, not a sales person or other commercial presence. For us to be able to provide local gas generator support to all our customers, we have invested in over 100 dedicated field service engineers stationed across 20 countries. With our dedicated, fully certified field service engineers, you'll have peace of mind by knowing you can depend on a rapid response from your local Peak FSE, helping you safeguard your lab gas supply with our range of laboratory gas generator service plans.
We know how valuable your work is and we want to help you achieve the best possible results. While we may have grown to become a global organization, our brand reputation is built around our local expertise and specific understanding of your laboratory gas generator needs. Should you require our help, we'll be ready to provide local gas generator support, wherever you are.
If you found this article interesting, you might also like:
Nitrogen Gas Generator Compressor Technology - How does it work?

Need help finding a solution?
We are experts in our field - with over 20 years' worth of experience in pioneering cutting-edge gas generator technology, we have worked closely with leading instrument manufacturers to help you find a solution tailored to your specific needs.