The ongoing problems of the helium shortage
Helium. The topic that is still at the front of everyone's mind.
With "Helium Shortage 4.0" hitting pretty hard at the start of the year, Phil Kornbluth, president of Kornbluth Helium Consulting, is hopeful that there is a slightly more optimistic outlook for the future. Looking at the current landscape, however, this optimism is very tentative given the uncertainty surrounding many of the contributing factors to the current global helium situation we are in.

It's no secret that many labs around the world are finding that their suppliers are putting them on allocation with some labs only being able to get 45-65% of the helium that they actually require. Given how crucial helium is to many industries globally, this is obviously very concerning. With many labs seeing demand increase, like this lab based out of Korea, this reduction in the availability of helium could be even more problematic considering labs are needing more helium than before, not less.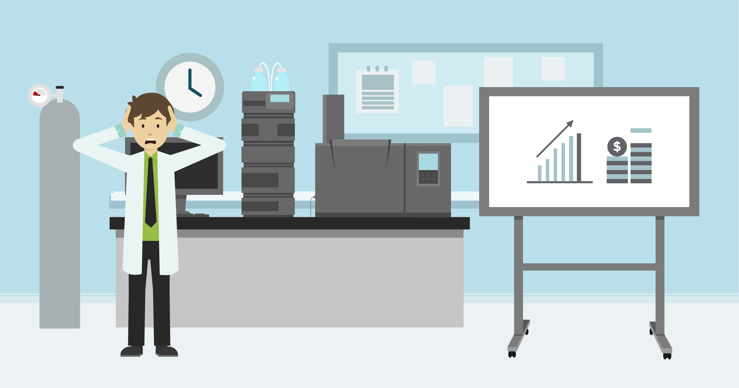 This is one of the biggest differences between this helium shortage and previous shortages. In the past, many labs simply found that the price they were paying for the helium was considerably higher. Some labs were on allocation, but mostly labs were paying more for the same amount of helium.
Today, unlike previous shortages, labs are seeing themselves cut off from any supply of helium at all. With no supply of helium, this renders equipment completely useless in most cases. For those labs who have been lucky enough to maintain a source of helium, they are finding themselves on allocation – receiving a fraction of the volume of helium required and prices that have spiked by up to 30%.
Contact us today and make the switch to gas generators
It's been reported that helium is set to see a major global shift in production in the next few years. North America, as of 2021, was responsible for 51% of helium production and, by 2025, this is expected to reduce to 37%. With a reduction in the share of global helium production, and frequent issues in the helium landscape, it appears that North America could soon be more reliant on sourcing helium from overseas markets – bringing with it the issues of supply chain disruption which have been rife in the recent past.
A similar reduction is anticipated in Qatar, which could see it producing 26% of global helium by 2025 – which is a reduction of 8%. These shifts in the global share come as the emerging helium markets in Russia, Algeria, South Africa and Tanzania are set to take the remaining share.
With such huge players in the helium market expected to reduce their production, labs are rightly starting to wonder where their helium will come from in the future.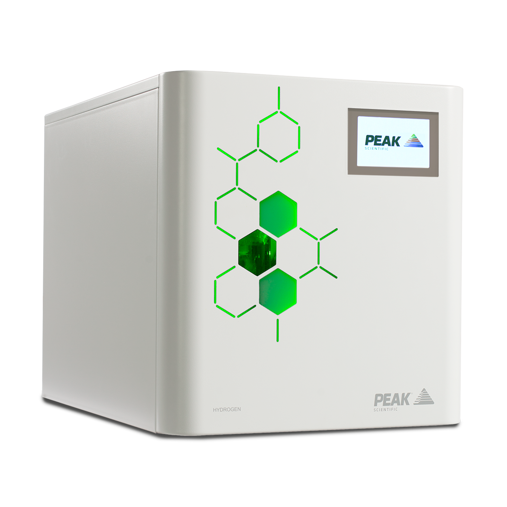 PEAK Scientific's Precision H2 gas generator
Continued uncertainty in Russia
Many experts are looking at the supply of helium to start to meet demand again when Gazprom's Amur site comes back online. Estimates of when this might happen remain uncertain though due to the impact of the war in Ukraine. It is highly improbable that this will restart before 2023 though.
It is expected that Russia's emerging helium market is expected to see its production jump from 3% to 26% by 2025. How easy will it be to get this supply though depending on sanctions and how the current events between Russia and Ukraine pan out?
Phil Kornbluth has predicted that it won't have a "big impact" on supply within the next 12 months. He stated, "Nobody's expecting much out of Russia anyway but, longer term, it becomes very difficult to do business with Russia and from that point it could have a big impact."
The domino effect of the helium crisis
In mid-April, it was reported that another explosion had occurred at a gas plant in Haven, Kansas. While this has been contained now, the incident could further compound the ongoing helium issues.
With helium users already struggling with the impact of the pre-existing setbacks to the market – this newest loss of helium production has really come at a very bad time for global users struggling to source their helium supply.
The impact of the Bureau of Land Management on North American supply
One of the biggest factors contributing to the shortage in the US was the outage at the BLM. The BLM has been down since mid-January which has reduced the global supply of helium by more than 10%, but in recent weeks they have signed a contract with Messer to outsource operations of the CHEU (Crude Helium Enrichment Unit).
The transfer of responsibility for operating the CHEU to Messer suggests that the CHEU may be operational again within the next month or two, however Messer have only just taken over responsibility for this and have not yet announced a target date for restarting CHEU.
While this is a positive step forward, like every aspect of the current helium shortage, it is still shrouded in uncertainty.
Contact us today and make the switch to gas generators
Beat the helium shortage
The only way your lab can navigate the current shortage is to no longer rely on helium. While the experts seem to be predicting that this shortage will become less severe as we move into the second half of the year, we also need to remember that experts didn't expect another helium shortage so quickly after the end of the last crisis in 2020/21.
By looking at alternatives to helium for your GC, you will be able to sustain your lab activity while others are scrambling to source a fraction of the gas they need while paying inflated prices for the pleasure.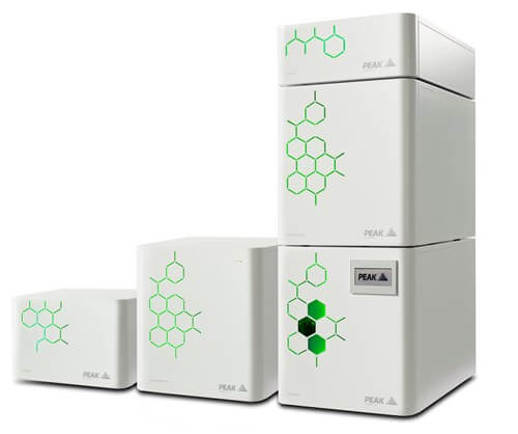 PEAK's range of Precision gas generators for GC
It's becoming much more common for labs to switch to hydrogen or nitrogen to use as carrier gas in their GCs. By using a PEAK generator, you get the added benefit of on-site gas generation which provides the GC carrier and detector gas you need, when you need it.
With a range of built-in safety features including internal leak detection with automatic shutdown features, continuous monitoring of internal gas pressure, and mechanical fail-safes in case of high pressure – you can continue working with the peace of mind that your PEAK hydrogen generator is the safest hydrogen option for your lab.
Contact us today to find out how a PEAK gas generator could help your lab navigate away from reliance on the volatile helium market.

Need help finding a solution?
We are experts in our field - with over 20 years' worth of experience in pioneering cutting-edge gas generator technology, we have worked closely with leading instrument manufacturers to help you find a solution tailored to your specific needs.