Nitrogen Gas Generators: A Cost-Effective and Sustainable Solution for Belgian Labs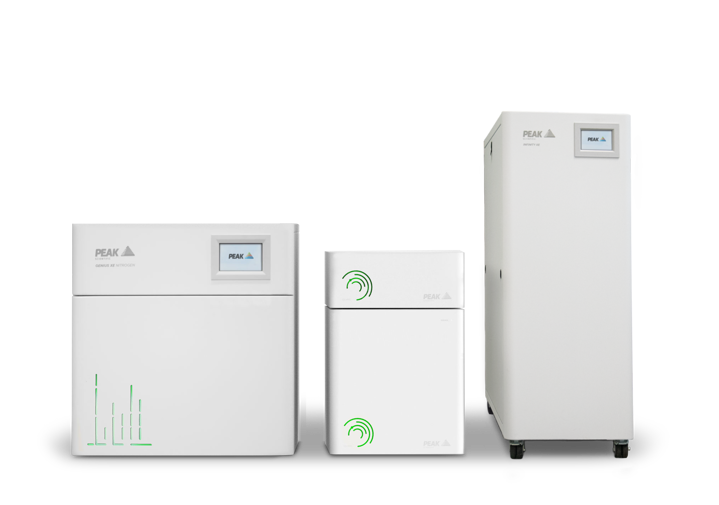 Gas generators are essential for a variety of laboratory applications in Belgium, including LC-MS, GC, Sample Preparation and many more.
PEAK Scientific is the leading manufacturer of nitrogen gas generators and offers a wide range of models to meet the various demands of Belgian labs. PEAK's range of nitrogen gas generators are used in industries ranging from Pharmaceuticals and Clinical Research to Environmental Testing and Academia. With a range of flow rates, nitrogen purities and compressed air integrations you are sure to find the perfect nitrogen gas solution for your laboratory requirements.
Need help finding a solution?
Contact our team of experts to help you buy a nitrogen gas generator in Belgium today
Why buy a nitrogen gas generator in Belgium from PEAK Scientific?
Reliable & Consistent
PEAK's nitrogen gas generators offer a reliable source of gas for your lab applications by supplying on demand gas to your instruments exactly when they need it. Unlike gas cylinders, a nitrogen gas generator is able to provide a constant supply of nitrogen from a simple source of compressed air – often built into the generator itself.
The generators are able to maintain a consistent purity, flow and pressure which means you won't see any dips in performance during your analysis.
Easy to use & maintain
Most PEAK Scientific nitrogen generators are plug and play which offer a simple solution for any lab. Within as little as 30 minutes your LC-MS could be receiving the high-purity nitrogen gas required.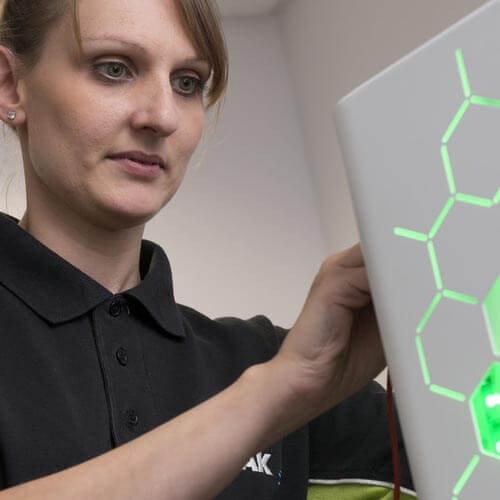 Where the generator needs a dedicated installation, PEAK will send one of the many highly-trained Field Service Engineers located throughout Belgium to your lab to assist with the installation of your new PEAK gas generator.
Variety of features to ensure safety & efficiency
PEAK Scientific has been designing and manufacturing nitrogen gas generators for over 25 years and, in that time, has built on all this experience to ensure each new generator is a more efficient and safer option for your laboratory.
With the introduction of components like our Intelligent Membrane Management, which is present in our Infinity XE 60 nitrogen gas generator, we are able to optimize air consumption which reduces wear and tear on external compressors which helps to extend instrument life, improve power consumption, and reduce the cost of ownership for our customers.
This is just one example of how we are increasing efficiency and lowering the environmental impact of labs who use PEAK Scientific gas generators.
Industry-Leading Service
A reliable and consistent nitrogen generator requires regular servicing to make sure it continues to provide the high quality nitrogen gas your instruments need. PEAK Scientific has an industry leading service offering with a team of PEAK-trained Field Service Engineers located across the globe so that we are able to offer rapid on-site support within 72 hours. In Belgium, you can have a PEAK Field Service Engineer at your lab within 24 hours to reduce any downtime you may experience due to technical issues.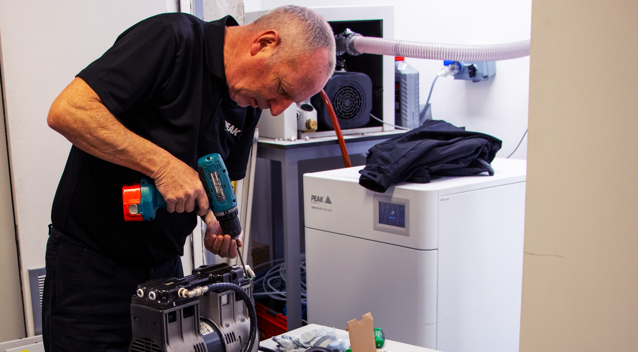 Not only this, PEAK Scientific offer cutting-edge Visual Support which utilizes your mobile phone camera and AR technology. With Visual Support, our technical support team can see inside your generator without even stepping foot in your laboratory to diagnose and rectify any issues you are facing. If our technical team are unable to resolve these issues on the call, our Field Service Engineers will have all the information necessary to solve your issue without having to spend time diagnosing this beforehand.
Sustainable alternative
PEAK Scientific offers an environmentally-friendly alternative for laboratory gas supply in Belgium. With Belgium steadily progressing towards its Sustainable Development Goals as set by the United Nations' 2030 Agenda, switching to a PEAK nitrogen generator can help your lab to promote these sustainable actions even further.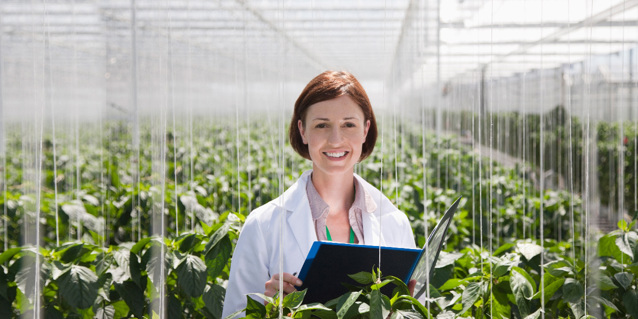 A PEAK Scientific gas generator can help your lab reduce your power consumption, reduce your carbon footprint, and reduce waste with one single initial delivery of your dedicated nitrogen gas solution.
If you're looking for a nitrogen gas generator that will provide your lab with years of reliable service, then PEAK is the perfect choice for you. Speak to our team, who are dedicated to supplying Belgian labs with nitrogen, to switch to nitrogen gas generators today.

Need help finding a solution?
We are experts in our field - with over 20 years' worth of experience in pioneering cutting-edge gas generator technology, we have worked closely with leading instrument manufacturers to help you find a solution tailored to your specific needs.