Our History
From humble beginnings in a leaking shed in a small Scottish town to a global market leader with offices in over 20 countries – PEAK Scientific has come a long way, and looking back on our achievements, we can say Peak's people, passion and restlessness coupled with a customer-first approach are the main drivers behind the company's success.
Despite the impressive growth we have experienced at PEAK over the last two decades, we are still a family-owned business where the atmosphere is fun, friendly but with a high degree of professionalism, and a non-corporate feel. This unique atmosphere is no better exemplified by the regular dog office visits for employee "lunch inspections" and the varied interactions between colleagues from different offices around the globe with different languages and cultures all coming together to giving our customers the best product and service regardless of location.
At the heart of PEAK is a focus on 'doing the right thing', it's an informal approach but one which is well-known and understood throughout our business. Doing right by our customers, our colleagues, our partners and our business has helped shape the company to where it is today and will continue to steer PEAK Scientific long into the future.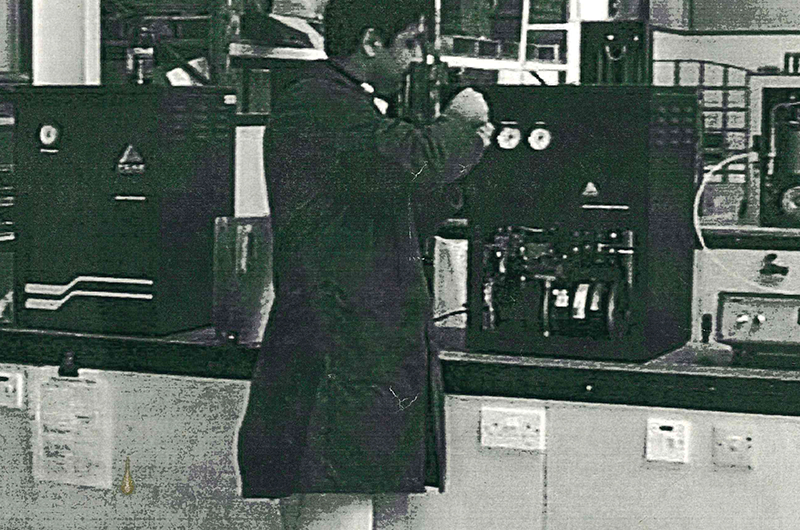 1992-1998
In 1992, PEAK Scientific was first established as a distributor of air compressors in an old shed in Linwood, just outside Glasgow, with an outside toilet! Fast-forward to 1997, PEAK Scientific established itself as a manufacturer of gas generators for the first time, and in 1998 the company launched the NM30LA nitrogen generator – the founding product of the business and what would become the predecessor to our current Genius product series.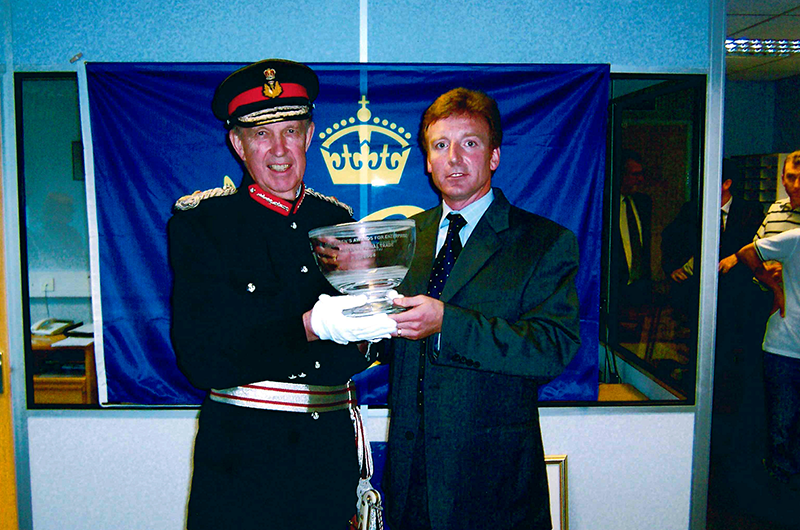 1999-2009
New millennium meant new beginnings for PEAK. In 2004, following an offer for an investor buy-out, founder and M.D., Robin MacGeachy, made an important decision to fully acquire the business with the vision of becoming a global market leader alongside the employees who worked hard for PEAK to grow. That same year, Robin and his wife, June, scooped the first Queen's Award for International Trade - the highest official accolade in British business. By 2005, the business saw steady expansion in North America – with PEAK's first company outside the UK – a £5m turnover and a global headcount of >50. In 2007, PEAK's growth extended to the Indian market with the help of PEAK field service engineers operating in the region. The company then opened its first office in New Dehli, India, with the second Queen's Award for Enterprise in the bag. This was closely followed by the opening of PEAK's second office in Hyderabad in 2009, with support from territory managers in the country.
2010-2012
The start of the new decade was an exciting time, as the company's bestselling Genius series product platform first entered the global market in 2010 and PEAK's first office in China was opened. In the meantime, the business continued to expand, with more than 100 PEAK people employed worldwide to drive business development across the globe. PEAK Australia was established a year later in 2011. In the same year, PEAK picked up the third Queen's Award for Enterprise in International Trade. 2012 was an important year for PEAK. With the opening of a new office in Brazil, the company continued to expand its global footprint, with newly established teams in sales and service for more local customer support.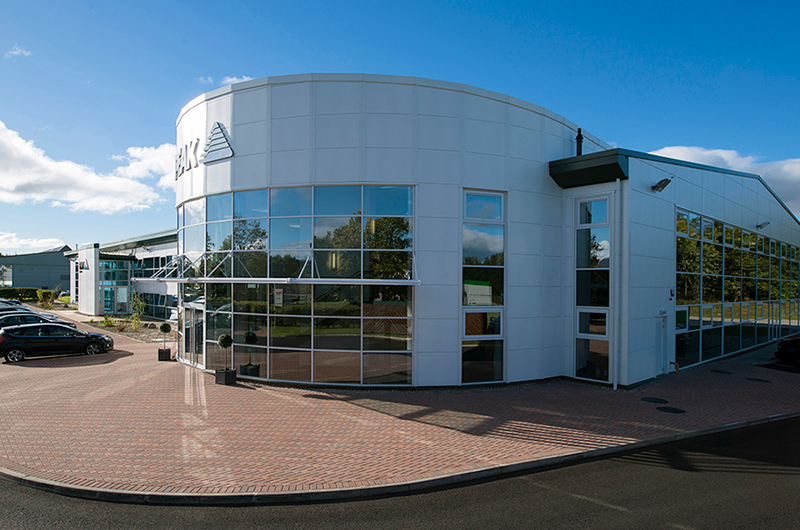 2013-2016
In 2013, PEAK first introduced the Precision series to the global GC market. With further growth on the horizon, PEAK HQ upgraded facilities in the UK to meet increasing sales and service demands from our global marketplace. By 2014, PEAK's global employee headcount reached 350 and the business's continued success was recognized with the fourth Queen's Award for Enterprise in International Trade. With 16 dedicated offices globally and trained PEAK service engineers in over 20 countries, in 2015, PEAK focused on becoming a leading global partner, serving our customers directly and locally. Later in 2016, PEAK won two Queen's Awards, this time for Innovation and International Trade.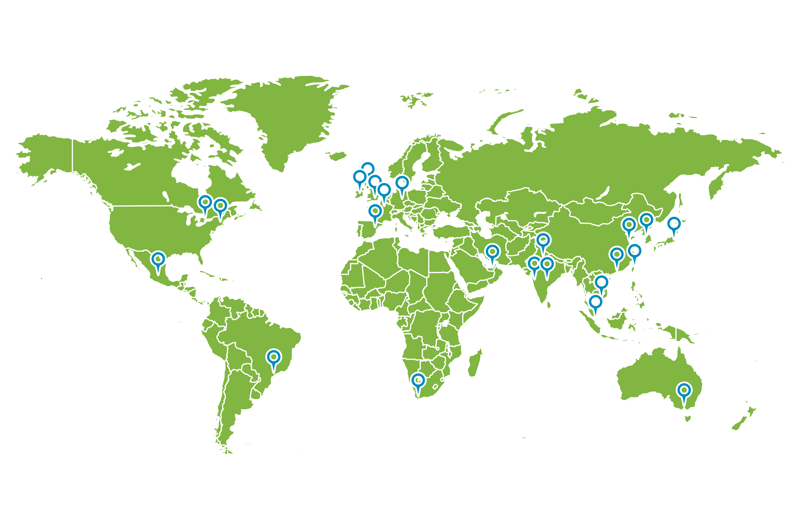 2017-Now
2017 marked PEAK's 20 years in business with >400 employees, 20 global offices and a turnover of £46m. Within just two years, the employee headcount reached >500 in 2019, forming an even greater network of employees committed to our global customer base. PEAK entered the new decade with a presence in 20 countries, with the opening of PEAK's office in Vietnam.

Dusty
The love for man's best friend is something we're never short of here at PEAK. Stealing people's lunches and in general being 'a bit of a diva' around the office is Dusty, our Managing Director's canine chief executive. Spoilt rotten, Dusty even has her own parking space at PEAK HQ.
Sadly, Dusty is no longer with us but certainly lives in our memory. Nowadays, we have visits from many other PEAK pooches whose presence in the PEAK building adds to the fun, friendly and informal side of PEAK, really, the side that makes people want to come and work here.