Application Types CAD & ELSD
Part number: 81-4000 (110v/230v)

Status Available i
Integrated compressor No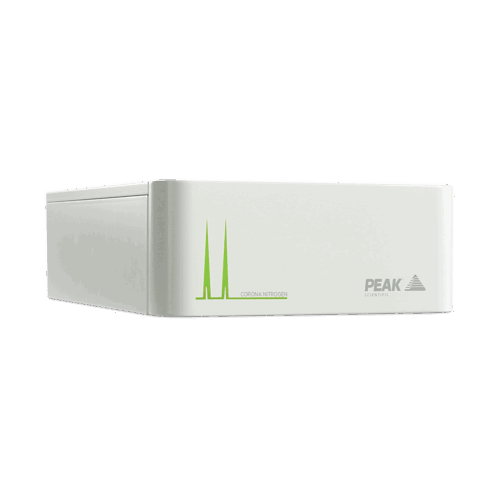 Corona Nitrogen 1010
Our Corona 1010 has been engineered to meet the specifications of the Thermo Scientific Corona Veo Charged Aerosol Detector. This system can be purchased as a single nitrogen unit for laboratories with an external air supply or with a stackable air compressor for laboratories without an external air supply. The Corona system is also suitable for a variety of other applications, requiring up to 5 L/min nitrogen for LC, HPLC or UHPLC.
Request a quote
Features
Suitable for applications requiring high purity nitrogen
Available with or without an external compressor
Dedicated solution for Thermo Scientific's Corona and Vanquish instruments
Tried and tested membrane technology delivers laboratory-grade nitrogen
Gas is supplied on demand so generator works to your schedule 12 month comprehensive on-site warranty
Gas
Gas Type: Nitrogen
Max Gas Flow: 5L/min
Max Output Pressure: 80psi/5.5bar
Max Purity: >98%
Site & Installation
Min Inlet Pressure: 110psi/7.6bar
Max Inlet Pressure: 130psi/9bar
Min Air Inlet Flow: 30
Min Inlet Air Quality: ISO 8753-1:2010 Class 1.4.1
Start Up Time: 5 mins
Power Consumption: up to 23 VA
Voltage: 100- 230 V
Frequency: 50 / 60
Current: 0.1 A
Heat output: up to 78 BTU
Max Operating Temp: 35°C / 95°F
Particles: <0.1μm
Phthalates: none
Suspended Liquids: none
Noise Level: 0
Accreditations: CE
Dimensions & weight
Size (HxWxD) mm: 156 x 417 x 540 mm
Size (HxWxD) Inches: 6.1 x 16.4 x 21.3 inches
Generator Weight: 12kg / 26.4lbs

Need help finding a solution?
With over 20 years' worth of experience in developing gas generator technology alongside leading instrument manufacturers, we offer reliable laboratory gas solutions to meet your specific needs.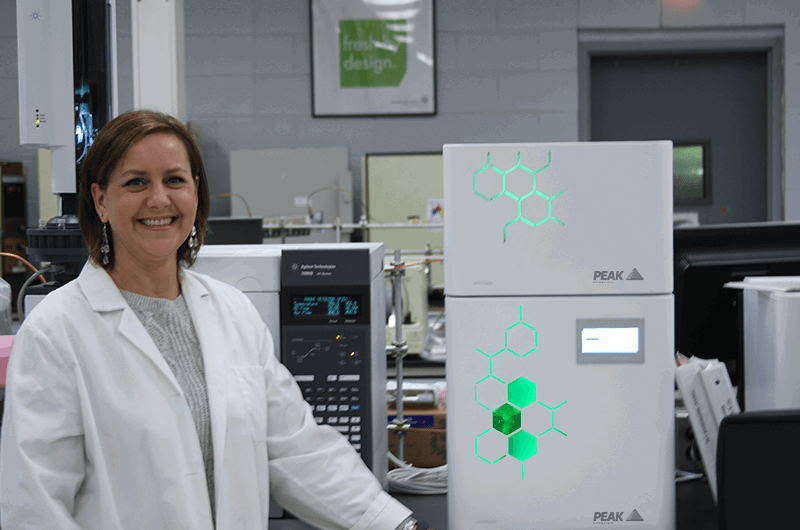 Share your experience
We'd love to find out more about your work and experience with Peak Scientific's gas generators. Share your experience and your story could be published on the Peak Scientific website.