Application Types TOC
Part number: 06-3200

Status Obsoleted i
Integrated compressor No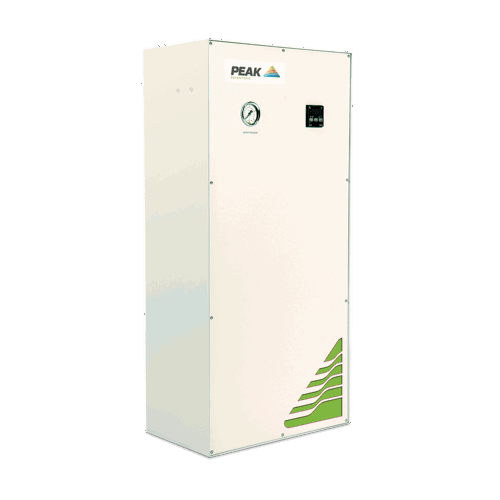 SCTOCA
The SCTOCA 500cc generator has been developed to cater for systems which require a pure gas supply free of hydrocarbons with no carbon dioxide.
With the SCTOCA based on proven technology, it removes moisture, hydrocarbons and CO2. Its own internal air compressor makes this unit independent from in–house air.
Features
Quiet in operation – noise level of 57 db(A)
Anti-vibration – maximum reduction of vibration
Minimum user intervention
Improved drainage – reduction of moisture carry over and thus increased reliability
Robust control system – improves safety and reliability of units.
Gas
Gas Type: Air
Max Gas Flow: 500cc/min
Max Purity: 0.10000ppm THC
Site & Installation
Gas Outlets Fitting: 1 x ¼" BSP
Power Consumption: 230
Frequency: 50/60
Current: 4-6.3 Amps
Particles: <0.01 µm
Noise Level: 57 dBA @ 1m
Dimensions & weight
Size (HxWxD) mm: 360 x 570 x 714 mm
Size (HxWxD) Inches: 14.2 x 22.4 x 28.1 inches
Generator Weight: 55kg / 121lbs

Need help finding a solution?
With over 20 years' worth of experience in developing gas generator technology alongside leading instrument manufacturers, we offer reliable laboratory gas solutions to meet your specific needs.