In the current situation of shortages of supply of due to the scarcity of helium gas as well as the limitations of supply due to the coronavirus outbreak, an increasing number of laboratories are reassessing and reconsidering their supply chains, looking to use alternative carrier gas for non-critical applications, where helium is non-essential. Gas generators offer a consistent and convenient source of UHP hydrogen gas that can be used as an alternative to helium for such applications.
There are many benefits to switching to generated gas, including 24/7 access to the required supply of gas, as well as having a safe, green production of gas with consistent purity. With a hydrogen gas generator, labs not only eliminate the health and safety risks associated with cylinder handling and storage, but also reduce the costs of delivery, invoice processing and safety checks on gas lines. Although a low volume of gas is required for GC, the expenses do add up, and as demonstrated by the illustrations below, the ROI of approximately 50% is reached rapidly over 3 years when using a hydrogen gas generator.  
How much can labs save with a hydrogen gas generator?
Helium gas costs for 2 gas cylinders per month:
-
Costs per month
x2 Helium tanks
$1200.00 USD

Delivery

$50.00 USD

Installation

$25.00 USD

-

Annual costs

Replacement of gas filters

$500.00 USD

Gas safety inspection

$250.00 USD

 

3 year cost:
$49,050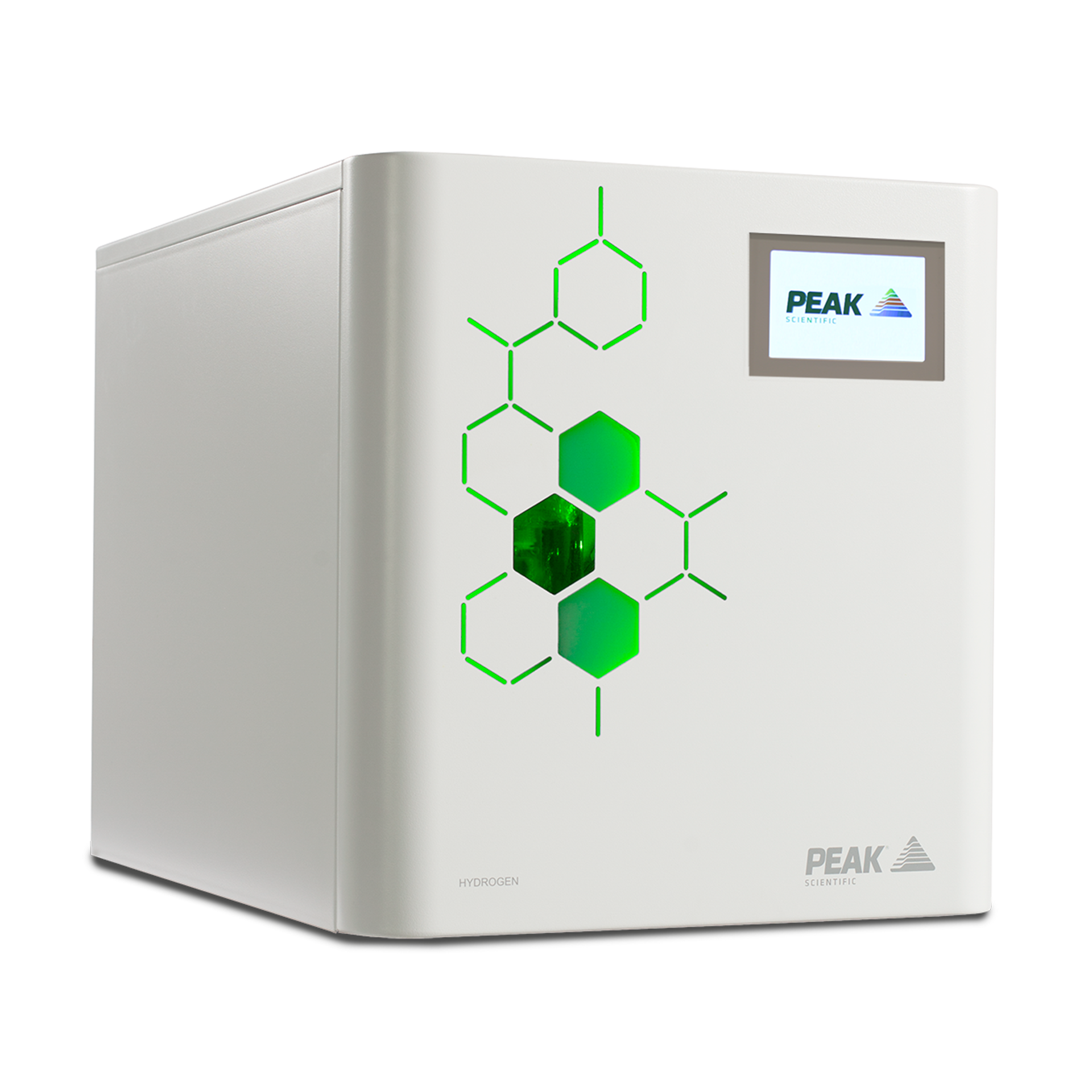 Compare this with a hydrogen gas generator to meet 1LPM demand for a lab operating 12 hours per day, 23 days per month, equivalent to 2x helium cylinders per month:
-
One time cost
Hydrogen gas generator
$24, 000.00 USD

-

Annual cost

Replacement of DI cartridge

$299.00 USD

 

36 months cost:

$24, 598.00 USD

 

ROI savings:

$22, 660.00 USD

(approx. 50%)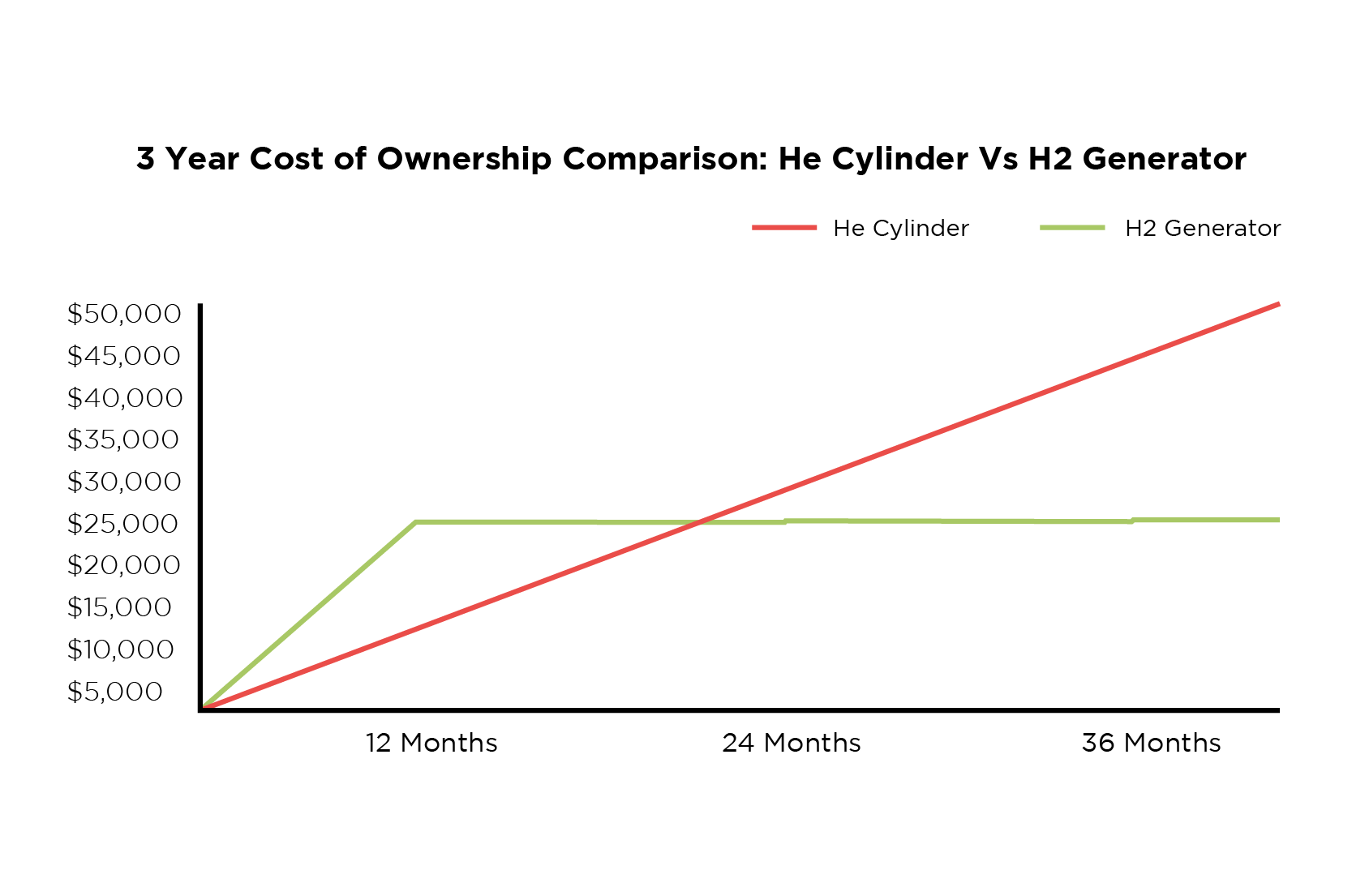 By switching from Helium to Hydrogen carrier gas your lab could save up to 50% on your GC gas supply. In addition to the benefits of lower ongoing costs of gas supply to your GC, using hydrogen carrier gas can allow faster analysis, meaning higher sample throughput. For labs who are paid by sample, this can generate increased revenue and shorten the return on investment.

Need help finding a solution?
With over 20 years' worth of experience in developing gas generator technology alongside leading instrument manufacturers, we offer reliable laboratory gas solutions to meet your specific needs.
Calculate your gas needs
Peak's GC Gas calculator is an easy-to-use online tool that will quickly help you choose the right combination of generators to suit your lab's needs. By answering a few simple questions, we will calculate the gases, flows and purities required to support your GC applications and recommend a solution that will improve your lab workflow.