Published
22nd August 2016
University of Cologne's lab increases efficiency with a Peak gas generator
In this user story Stephanie describes her research and explains how a Peak gas generator has made her lab more efficient by replacing traditional gas sources such as dewars.
Name: Stephanie Kusch
Job Title: Senior Researcher
Company: University of Cologne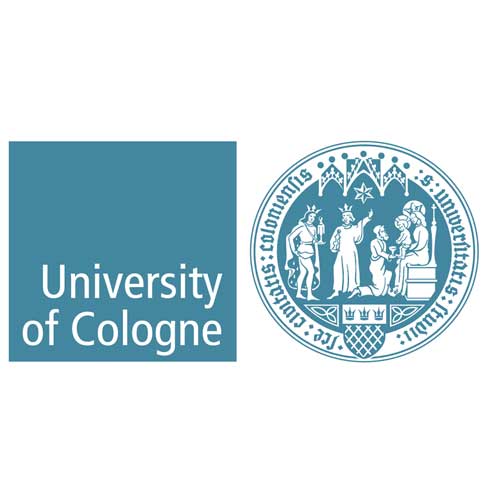 Stephanie Kusch works as a Senior Researcher at the University of Cologne, one of the largest universities in Germany with more than 48,000 students. As a Senior Researcher, Stephanie carries out paleoceanographic research, the study of the geological history of the oceans, using an Agilent 6460QQQ LC-MS. In this user story Stephanie describes her research and explains how a Peak gas generator has made her lab more efficient by replacing traditional gas sources such as dewars.
---
Typically, what is the focus of your LC-MS analysis - what sort of applications?
"My work is primarily focused on biomarker studies for paleoceanographic research including temperature reconstructions."
What Peak Scientific generators do you have in your laboratory and what LC-MS instruments do they supply?
"We have an NM32L nitrogen gas generator for our Agilent 6460 QQQ. Prior to this we had an NM32LA nitrogen gas generator."
What prompted you to choose a Peak generator and how long have you used them?
"The purchase of the gas generator came from Agilent's recommendation."
What has been the key benefit of deploying Peak generators as opposed to your previous gas supply solution?
"The N2 generator was installed with the Agilent Mass Spec instrument. In comparison to using liquid nitrogen dewars (experience in another lab I worked in) they are very low maintenance."
How would you describe your purchasing experience with Peak in terms of speed of response, ease of ordering, catering for your needs and timing of delivery?
"I purchased my unit through Agilent and I found the overall purchasing experience very good indeed."
Have you ever had a site visit from a Peak engineer, if so, could you describe your experience of this support?
"I have had one visit after purchase and found the Peak Field Service Engineer very kind and helpful."
Would you recommend Peak Scientific generators to other laboratories - and if so, what would be your main reason for the recommendation?
"Yes, I definitely would recommend Peak gas generators due to their ease of use in comparison to using dewars."
---
The university has an Infinity NM32L nitrogen gas generator in its lab providing gas to their Agilent Mass Spec. The Infinity NM32L is a compressor-less nitrogen generator that employs membrane technology to provide carrier gas for LC-MS. It has very few moving parts which makes the generator very robust and it can operate 24 hours' day effortlessly if required.
Like many lab gas purchases throughout the world, Stephanie purchased her gas generator from an instrument manufacturer, in this case Agilent. Peak work in partnership with the largest instrument manufacturers to offer dedicated solutions for their customers. Our Genius 1023 for Agilent's ChipCube 6520A, Infinity 5010 for the 6550 iFunnel, to our Precision Hydrogen Trace for Agilent's ICP-MS 7500cs to name a few examples of our Peak/Agilent collaborations.
Stephanie also stated that she had received a site visit from a Peak Field Service Engineer.  Peak Scientific's service offering, [Peak Protected] not only keeps the generator in great condition, but guarantees superior performance throughout its lifespan.  Peak have a host of service offerings ranging from 24hr Premium Protected, guaranteeing a rapid on-site response within 24hours to our Supported Maintenance plan designed for sites with the resource to perform their own generator maintenance.
With Peak at the heart of your lab you can guarantee results.  
Would you like more information?