Universal Diagnostics use Peak Infinity generators for their LC-MS analysis
Universal Diagnostics use a Peak Scientific Infinity 9010 and Infinity 1031 for their LC-MS analysis.The laboratory director explains their experience with Peak.
Name: Paola Hurtado
Job Title: Laboratory Director
Company: Universal Diagnostics, Spain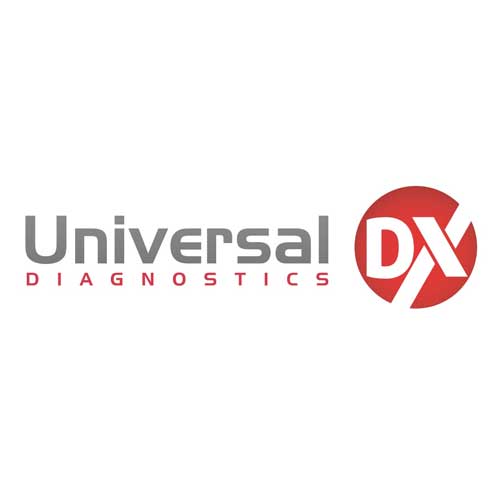 Infinity supplies LC-MS used in early detection
Universal Diagnostics is a biomedicine start-up focused on the development of cutting-edge technologies in metabolomics, genetics and bioinformatics, with the mission to develop a blood test for early detection. Based on proprietary technologies and spectral analysis of metabolites, Universal Diagnostics are in the process of developing a unique product: a test to detect cancer in stage 1, when it is still curable.
Paola Hurtado works as a Laboratory Director for Universal Diagnostics and is based within its corporate headquarters in Spain. His focus is on metabolomics and he uses an Infinity 9010 and Infinity 1031 for his LC-MS analysis. When asked about her analysis Paola gave the following responses:
Typically what is the focus of your LC-MS analysis - what sort of applications?
"My lab's focus is primarily in metabolomics for cancer research."
What Peak Scientific generators do you have in your laboratory and what LC-MS instruments do they supply?
"We have an Infinity 9010 and an Infinity 1031.  These are both coupled to Sciex instruments."
What prompted you to choose a Peak generator and how long have you used them?
"The reason I decided to purchase a Peak gas generator is due to the high quality gas it supplies. We have been very happy with our Peak purchases and have been using the generators since 2014,"
What has been the key benefit of deploying Peak generators as opposed to your previous gas supply solution.
"To be completely honest buying a Peak gas generator was the first option we considered and due to the service we received we did not need to look any further."
How would you describe your purchasing experience with Peak in terms of speed of response, ease of ordering, catering for your needs and timing of delivery?
"It was good, the Peak team were able to answer any questions I had and the transaction from initial talks, to purchase was swift and efficient." 
Have you ever had a site visit from a Peak engineer, if so, could you describe your experience of this support?
"I have never required a call out from a Field Service Engineer but if I ever do I have their response number to hand."
Would you recommend Peak Scientific generators to other laboratories - and if so, what would be your main reason for the recommendation?
"Yes, I would. They work really well, and I have had no problems in 2 years."
---
Peak's Infinity series of gas generators have been engineered to provide nitrogen to laboratories which already have an external source of air. Effectively silent in operation and with the ability to run uninterrupted 24 hours a day, the Infinity series can handle a wide variety of flow rates including much higher flow rates for gas hungry instruments.
The Infinity 9010 compressor-less nitrogen generator utilizes membrane technology to deliver nitrogen for LC-MS, sample evaporators, turbovaps and other sample concentrators. The Infinity 1031 is capable of generating laboratory-grade nitrogen on-site, 24 hours a day if required, and has minimum maintenance requirements.  With Peak's Infinity series of gas generators, your lab's productivity can be maximized. 
To find out more about Peak's Infinity series