Published
16th August 2016
Trinity College Dublin benefits from Peak's nitrogen generators
In this user story Gary describes the products, service and support Peak has provided throughout they years to his lab.
Name: Dr Gary Hessman
Job title: Technical Officer
Company: Trinity College Dublin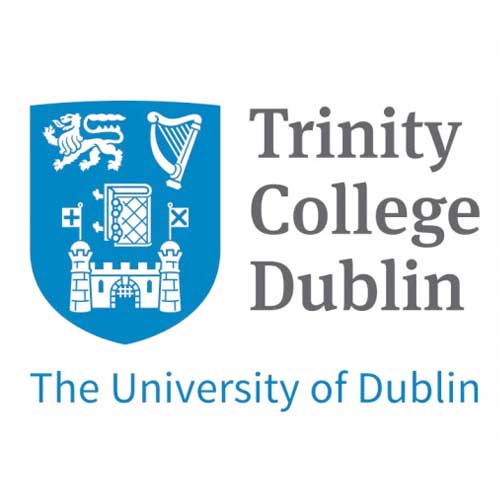 Dr Gary Hessman works as Technical Officer for Trinity College Dublin where he assists the College in its LC-MS research. The College is very diverse covering a range of sample types and therefore the equipment Gary and his students use must be fit for purpose, durable and ready to go at the 'push of a button'. Gary has four mass specs running simultaneously and a Peak NM-3G and two N110R gas generators providing nitrogen gas to these systems. In this latest user story Gary describes the products, service and support Peak has provided throughout they years to his lab.
---
Typically, what is the focus of your LC-MS analysis - what sort of applications?
"Our mass spectrometer supports the research activities of the School of Chemistry in Trinity College Dublin. The research carried out by the School is very diverse so we handle quite a broad range of sample types, small organics all the way up to metal-organic frameworks and biomolecules."
What Peak Scientific generators do you have in your laboratory and what LC-MS instruments do they supply?
"We have four mass spec systems, Waters MALDI Qtof Premier, Waters MALDI Qtof Premier, Waters GCT Premier and Waters LCT all relying on Peak nitrogen generators (NM-3G and 2 x N110DR)."
What prompted you to choose a Peak generator and how long have you used them?
"Peak generators are recommended by our mass spec suppliers, Bruker and Waters. We have been using them successfully for six years now."
What has been the key benefit of deploying Peak generators as opposed to your previous gas supply solution?
"Reliability of supply is the biggest benefit of deploying Peak generators. It would not be practical to use cylinders or liquid nitrogen withdrawal systems as an alternative for our site."
How would you describe your purchasing experience with Peak in terms of speed of response, ease of ordering, catering for your needs and timing of delivery?
"Our generators came as part of MS purchases so I have not dealt directly with Peak for purchasing."
Have you ever had a site visit from a Peak engineer, if so, could you describe your experience of this support?
"Support from Peak is excellent. Response times are very fast and from people with knowledge of the generators. When an engineer is required call-outs are prompt, the engineers are very knowledgeable and they come with a multitude of spare parts, which reduces our down time."
Would you recommend Peak Scientific generators to other laboratories - and if so, what would be your main reason for the recommendation?
"I would recommend Peak Scientific for any lab interested in purchasing gas generators. They are knowledgeable, reliable and have an excellent team of support engineers available."
---
Our NM-3G nitrogen gas generators have been engineered specifically for time-critical and emergency applications where an on-site nitrogen gas generation system which is guaranteed to perform at all times is required. The generator has a variety of extra precautionary features, robust integrated compressors, self-diagnostics and an alarm system to notify of any performance issue. The generator supplies gas on-demand meaning it works to your schedule and that is imperative for Gary and his students.
Another extremely important factor to Gary is after-sales care and support provided by Peak. Our Field Service Engineers are stationed throughout the globe to promptly offer assistance. The productivity of your lab is one of Peak's top priorities and this is why we guarantee a rapid on-site response to keep downtime to a minimum and productivity to a maximum.
Would you like more information?