Foresite use a Peak nitrogen gas generator for their Thermo MSQ LC-MS system
Kirk has an N418LA gas generator in his lab which has been designed specifically for the Thermo MSQ LC-MS system.
Name: Kirk Davis
Job Title: Chemist
Company: Foresite, inc, Illinois, USA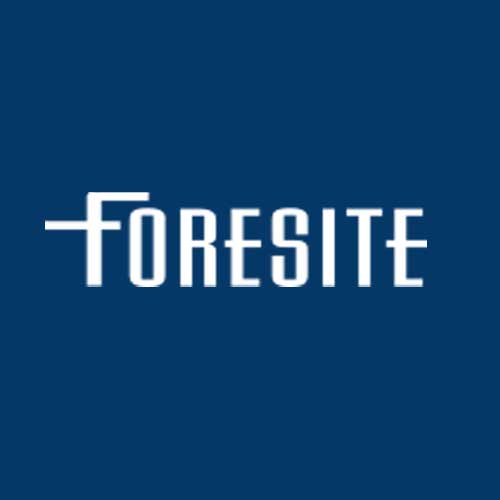 It's good to have a Genius in your lab
Foresite specializes in analyzing and solving electronic assembly performance and reliability issues associated with residues, primarily resulting from manufacturing processes. Kirk Davis works as a Chemist for Foresite and over the past eleven years, Kirk has been developing and utilizing analytical techniques in ion chromatography, C3(Critical Cleanliness Control) and FTIR analysis. Kirk has an N418LA gas generator in his lab which has been designed specifically for the Thermo MSQ LC-MS system. In his user story Kirk speaks about making the switch form gas cylinders to a Peak gas generator and explains how the switch has streamlined his laboratory workflow and assisted in his analysis.
Typically what is the focus of your LC-MS analysis - what sort of applications?
"I primarily work with residues from electronics assemblies."
What Peak Scientific generators do you have in your laboratory and what LC-MS instruments do they supply?
"In my lab I have a Genius N418LA generator which is coupled to a Thermo MSQ system."
What prompted you to choose a Peak generator and how long have you used them?
"When purchasing my mass spectrometer from Thermo Scientific the Thermo sales representative advised and recommended the Genius N418LA gas generator as it was designed specifically for Thermo LC-MS systems."
What has been the key benefit of deploying Peak generators as opposed to your previous gas supply solution?
"I would say that there are many benefits from making the switch from gas cylinders to a gas generator. I never have to change out nitrogen bottles nor do I have to store them. I have created more space in my lab."
How would you describe your purchasing experience with Peak in terms of speed of response, ease of ordering, catering for your needs and timing of delivery?
"The purchasing experience with Peak was great and I have never had a problem throughout the whole process."
Have you ever had a site visit from a Peak engineer, if so, could you describe your experience of this support?
"I have a Complete Protected service plan so I get regular PM visits. When the Field Service Engineer comes to my lab I find him to be very knowledgeable and professional."
Would you recommend Peak Scientific generators to other laboratories - and if so, what would be your main reason for the recommendation?
"I would recommend Peak Scientific gas generators. I find the product and the people very dependable indeed."
---
­­­­­­­­­­­­­­­­­­­­­­­Peak have a long and lasting relationship with the large Original Equipment Manufacturers (OEM) and have worked alongside Thermo Scientific on dedicated gas generator solutions since 1998. The Genius N418LA, sometimes known as the MSQ18LA nitrogen gas generator, delivers a premium solution for nitrogen requirements and comes factory pre-set to the required flow rates, pressures and purities for the MSQ™ family of mass spectrometric detectors. This gas generator has the ability to operate 24 hours per day, seven days per week in either ESI or APCI mode to suit the most demanding workload, it was therefore seen as the perfect solution for Kirk and his team to carry out their analysis.
Although purchased alongside the Thermo LC-MS system the servicing of the gas generator is handled by Peak and carried out by dedicated Peak Field Service Engineers. Kirk has a [Peak Protected] Complete Protected plan which has kept his generator in 'Peak condition', throughout its lifespan. The Complete Protected plan offers a guaranteed response time, improved efficiency and around the clock access to technical support, which gives Kirk peace of mind that in the event of a breakdown, Peak are never far away.
By having a Peak gas generator in his lab Kirk has managed to remove all the associated hassles that come with traditional gas methods, such as switching over empty cylinders, and has streamlined his analysis due to being able to run his systems 24/7 when required. 
Would you like more information?