Published
20th January 2017
Genius NM32LA continuously produces for Durham University
Reliable NM32la 
Name: Dr Jackie Mosely
Job Title: Senior Research Officer
Company: Durham University (UK)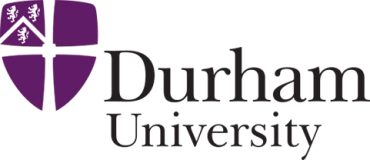 Durham University logo
Genius NM32LA continuously produces for Durham University
Dr Jackie Mosely works as a Senior Research Officer for Durham University. Her research is based on pushing the boundaries of mass spectrometry within many life science applications and is currently focusing on small molecule characterisation, protein identification, lipid analyses and synthetic polymer analysis. Her team collaborate widely with industry and various UK academic laboratories during the course of their studies. In her lab, Jackie has two Genius NM32LA gas generators which provide a consistent flow of nitrogen gas to her mass spectrometers. In this user story Jackie describes how her generators robust and reliant nature assist her analysis:
Typically, what is the focus of your LC-MS analysis - what sort of applications?
"I run a mass spectrometry service lab so all applications, but mostly synthetic (bio)chemistries using LC and GC MS among other techniques." 
What Peak Scientific generators do you have in your laboratory and what LC-MS instruments do they supply?
"I have two Genius NM32LA nitrogen gas generators in my lab." 
What prompted you to choose a Peak generator and how long have you used them?
"To be honest, they were in the lab when I started and have been so robust and reliant the only time we needed to buy a new one was to increase capacity." 
What has been the key benefit of deploying Peak generators as opposed to your previous gas supply solution?
"In this case we have had no previous solution and we are very pleased with our current setup."
How would you describe your purchasing experience with Peak in terms of speed of response, ease of ordering, catering for your needs and timing of delivery?
"Excellent!"
Have you ever had a site visit from a Peak engineer, if so, could you describe your experience of this support?
"We are visited by a Peak engineer and he is extremely helpful and proactive - just what we needed!"
Would you recommend Peak Scientific generators to other laboratories - and if so, what would be your main reason for the recommendation?
"Yes - good reliable responsive service, good hardware that is quiet and reliable, nice team of people to work with."
---
Jackie has found her LC-MS gas generators to be reliable, robust and hardworking a winning combination when you work in a productive lab facility where downtime must be kept to an absolute minimum.
Jackie has two NM32LA nitrogen gas generators in her lab. Peak's Genius NM32LA nitrogen gas generator is a compressor based generator which eliminates the need for an external air supply. It provides a consistent flow and purity of nitrogen at up to 32L/min and with many thousands in the field it is the proven and reliable nitrogen generator of choice in countless laboratories across the world.
Within the past year Jackie's lab has also grown meaning it had more instruments which required nitrogen. In order to meet this growing demand for nitrogen gas, the lab at Durham University upgraded one of their NM32LA generators to an Infinity 5040 so that they could supply the extra instruments added to their lab.
However, don't just take our word for it. With 40 independent reviews on SelectScience see what our customers have to say.
Find out more about the NM32LA