Published
20th April 2017
Genius NM32LA supports National University of Singapore
NUS is a research intensive university and has many profound areas of research interests and excellence; ranging from biomedical sciences and humanity to science and engineering.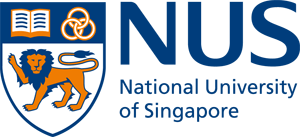 Peak nitrogen generator to support his application and why he is satisfied with the [Peak Protected] Service Plan.
Name:  Dr Pondy Murugappan Ramanujulu (Sam)
Job Title: Research Fellow
Company: National University of Singapore
Typically, what is the focus of your analysis – what sort of applications? 
"We use our nitrogen generator to supply an LC-MS Mass spectrometer which is being used to analyze new compounds synthesised in our lab."
What Peak Scientific generators do you have in your laboratory and what instruments do they supply? 
"The generator we have is the NM32LA nitrogen generator which supplies our  Agilent LC-MS"
What has been the key benefit of deploying Peak generators as opposed to your previous gas supply solution? 
"Since we only needed gas for the Agilent LC-MS which the NM32LA came with, we dont have experience with other generators."
After purchasing your gas generator, how do you rate the level of service and communication you received from our service [Peak Protected] team when setting up your service plan? 
"Excellent."
What made you invest in a [Peak Protected] service plan and what value has it brought to your lab? 
"Being able to solve problems as quickly as possible and reducing any downtime was the main reason we invested in [Peak Protected]. The service we've received has been high quality, delivered by a friendly service engineer with a sound knowledge of his work"
Have you ever experienced a technical fault and had to have a visit from a Peak Field Service Engineer? If yes what was the reason and describe your experience of this service? 
" Yes, we had a fault on the membrane and the engineer came and replaced it."
How was your overall experience with the Peak Scientific service team in regards to planning and implementing the preventative maintenance check up on your generator? 
"Very good."
Would you recommend a Peak Scientific generator to other labs – and if so, what would be your main reason for the recommendation?
"Yes, the quality of service from Peak is good  and they have good rapport with customers."
Dr Sam has a compressor based Genius NM32LA which provides nitrogen gas at up to 32L/min and is compatible with most LC-MS instruments. 
Although he had never used a gas generator before  Dr Sam was satisfied with the Genius NM32LA  as he found it to be a quality product. He has also been impressed by  Peak's world-class aftersales support as he explained that he has had quality service from a friendly and knowledgable [Peak Protected]  engineer and the service has kept his downtime to a minimum. Peak Protected aftersales care and support is designed to keep your gas generator running day in day out, keeping your equipment in great condition and guaranteeing superior performance throughout the product life span.
To learn more about [Peak Protected]
With a guaranteed rapid response time, around the clock technical support, local Field Service Engineers on-site and flexible payment terms you can rest assured you are in good hands with Peak.
Found this article useful? You may also want to read the articles below:
Genius NM32LA continuously produces for Durham University