Published
8th October 2020
CAT: Compressed Air Technology partner with PEAK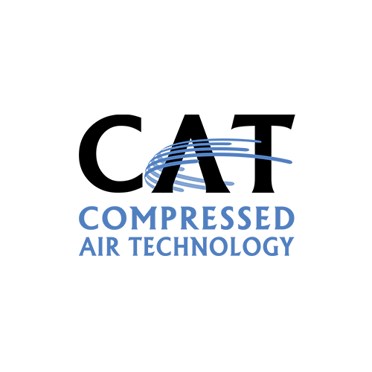 Company: Compressed Air Technology
Name: Steve Willcox
Position: CAT Founder, Manager and [PEAK Partner]
Location: Sydney, NSW, Australia
Compressed Air Technology are specialist consultants and contractors for the compressed air and gas industry. Working with industrial compressed air and gas operators to maximize efficiency, reliability and productivity. CAT design, supply, install, monitor and certify compressed air and gas systems for a wide range of industries, including laboratories and research facilities, Australia-wide.
After clients raising concerns regarding their flow, pressure and purity concerns coming from their compressors. PEAK reached out to the experts in the field of installation, regulation, auditing and  compressed air supply - Compressed Air Technology. CAT provide a consultative approach to ensure  correct air purity levels are supplied upstream of a PEAK gas generator to ensure clients achieve 100 % uptime for their critical applications, including R&D through to food packaging and storage.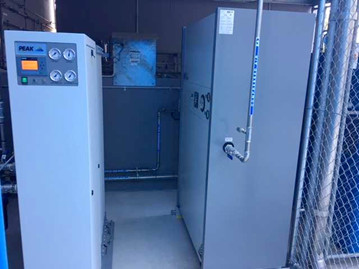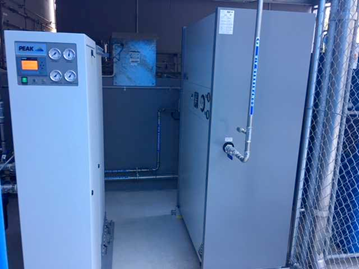 Peak's partnership with CAT
What do Compressed Air Technology (CAT) do?
CAT are specialists in compressed gas systems. From concept design to installation and commissioning, CAT are true industry experts. We provide professional services including auditing systems for sizing/ scoping, energy efficiency, implement and manage quality management systems specific to the customers application, provide concept design and review specifications. One of our largest growth areas is in the enquiries for energy management services. CAT also provide gas testing and certification for a range of industries including: food, pharma, beverage assuring no impurities such as oils, water, particulates or microbial contamination enters the point of use gas stream. We keep in constant contact with clients performing onsite health checks along with remote monitoring of their system performance and data-trend analysis. In the field we also provide services for the installation of systems covering – logistics/ cranes/ plinths/ mechanical, electrical, gas piping and control systems.            
When clients are looking for compressed air or gas generation on-site, what are the key features they are looking for?
When a business decision is made to compare cylinders or bulk supply to on-site air or gas generation, it all comes down to cost. When looking for efficiencies – driving the overall cost to the business down is biggest factor. There is always going to be fluctuations and typically increases to the cost and delivery of cylinder/ liquid – with a compressor and gas generator – it is a known cost.
I see clients wanting ease of use and supply without disruption. They want backup to assure uptime. Typically in heavy industry, purity really isn't a big factor like it is for the scientific and medical sectors and few will pay the extra for reliability.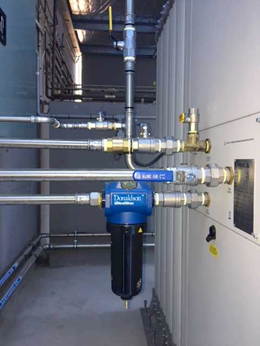 How are you finding business during Covid/ restrictive times?
Some customers on holding from making purchasing decisions since March with a few Return-on-investment (ROI) projects on hold. One sector that is increasing locally is recycling. Fortunately we haven't seen the issues as Victoria has such as larger, project work downturn as unable to physically attend site Manufacturing in NSW appears to be holding up and people are adapting to staggering workload and staffing strategies. Factories are still moving here. We are modifying the way we work and processes such as wearing masks, temperature tests 4-5 times a day. Some positives are the travel cost savings and community spirit that has evolved. Negative – whole economy struggling getting equipment into Australia from overseas and transported across the country (ie: waiting for ships to dock, international and domestic flights and freight).
Why did you choose to Partner with PEAK?
Right from beginning – PEAK has always been progressive, with new concepts always in the pipeline. They acknowledge where to grow and improve. PEAK manufacture high quality products. I was fortunate enough to take a tour of factory and headquarters in Glasgow last year – a truly amazing facility. PEAK people are good people, open to suggestions, ideas and possibilities – very innovative and their approachability runs from the local Aussie field engineers right through to the global CEO – Jonathan Golby.        
What do you like/ dislike about PEAK Gas generators?
PEAK gas generator finishing's are great – inside and out- using reputable switchgear, valves and PLCs. The generators have great functionality, good internal pipework which makes ease of service. PEAK were very helpful to us for installations of reticulated systems- sending skates for the i-Flow to make easier to install. Dislike – from an installers point of view for the industrial / large systems: they are heavy (but that means well built)!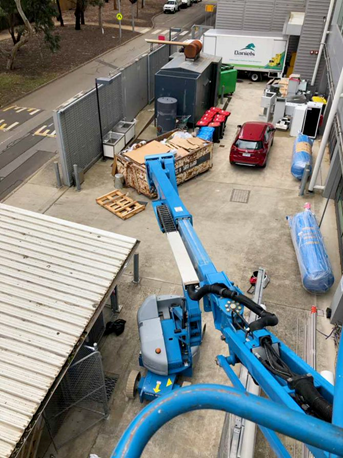 How do you rate PEAK's service and support to you as a PEAK partner?
Fantastic – any issues, PEAK staff are always inclusive. We feel we get treated very well and are shown loyalty. Every site has different challenges though good and constant communication assures we are always on same page. It is a good culture to be around.
Compared to other gas generator companies PEAK are extremely supportive as you have units in country, hold service parts and spares in stock and are always there for customer support. PEAK are all about customer service.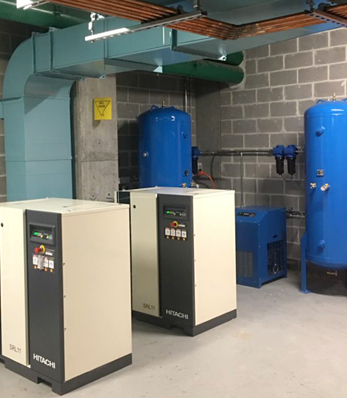 How do people contact CAT for further information on your services?
You can contact CAT anytime using the details below.
Offer to our kind readers of this article:
Terms and conditions for offers:
All site audits, delivery and installations subject to state government regulations and availability.
Applicable for enquiries and orders made before or on 31st Dec 2020.
1st year service (warranty Preventative maintenance) only available for registered PEAK gas generators purchased from CAT in New South Wales. The service is conducted in the 1st month after the 12 month warranty period ends ie month 13 of ownership – in conjunction with a PEAK certified engineer and the generator site availability.
Offer only valid for new enquiries for readers of this article
1st year service only valid on PEAK Scientific or PEAK Gas Generator products
Site audits will not include any parts, labour or installation of long-term monitoring equipment.

Contact us
To claim this limited time offer, contact us today by using our contact form or by phoning 1300 965 352 and quoting "CAT".