Published
5th January 2018
Alderley Analytical gives an update on their Genius NM32LA
It's been just over a year since Alderley Analytical gave us their user story, and they were kind enough to give us an update on how they're getting on with their Genius NM32LA generator.
For those who might not have read Alderley Analytical's first user story, you can read it here. Either way, here's a brief insight into what they do.
Name: Elizabeth Thomas
Job title: CEO
Company name: Alderley Analytical
Location: UK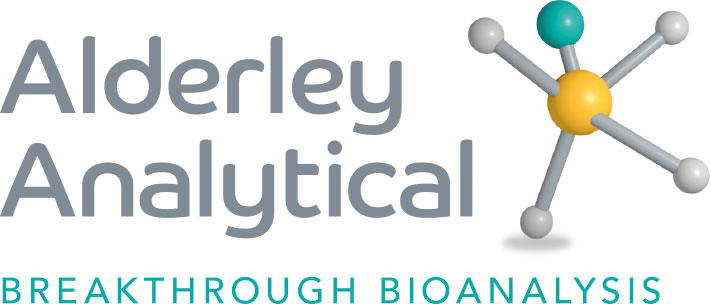 Alderley Analytical aim to support those companies who aren't able to perform their research in-house, by offering tailored bioanalytical solutions, specialising in assay development and validation, sample analysis, toxic kinetic/pharmacokinetic interpretation as well as reporting and consulting on analyses for the full end to end drug development process.
We asked Elizabeth some questions about Alderley's research and their gas generator, this is what she had to say:
Typically what is the focus of your LC-MS analysis - what sort of applications?
"We focus on small molecule bioanalysis."
What Peak Scientific generators do you have in your laboratory and what LC-MS instruments do they supply?
"We have Peak's Genius NML32LA nitrogen generator."
What prompted you to choose a Peak generator and how long have you used them?
"It was mainly Peak's ease of use, reliability and portability. I have used them for at least 5 years, in different companies"
What has been the key benefit of deploying Peak generators as opposed to your previous gas supply solution?
"Peak generators are very easy to use and the company, as a whole, is great to deal with. The generators are reliable and easy to move around when needed."
How would you describe your purchasing experience with Peak in terms of speed of response, ease of ordering, catering for your needs and timing of delivery?
"Our purchasing experience was excellent from start to finish."
Have you ever had a site visit from a Peak engineer, if so, could you describe your experience of this support?
"Yes. The engineer was very knowledgeable and helpful."
Would you recommend Peak Scientific generators to other laboratories - and if so, what would be your main reason for the recommendation?
"Yes, we would recommend Peak, mainly because of the reliability of the generators and the ease of working with Peak."
NM32LA nitrogen generator
Elizabeth has had a positive experience using Peak Scientific gas generators – in this case our NM32LA - for many years. She is most impressed with Peak's ease of use and reliability, explaining that the engineers are always very helpful and knowledgeable. Elizabeth having used the Peak NM32LA nitrogen generator in other labs and with NM32LA's performing in labs in almost every country on the planet, this generator has a strong reputation of performing for lab's LC-MS systems.
To find out more about our NM32LA
Our best-selling gas generator, the Genius NM32LA, is the result of over a decade's effort to perfect on-site gas generation for LC-MS. Delivering up to 32 liters of nitrogen gas per minute, it is suitable for most LC-MS instruments on the market today. The NM32LA forms part of Peak's Genius Series of compressor based nitrogen gas generators. An integrated system, these generators mean less hassle for your lab than traditional methods of supply, like gas cylinders or dewars, and can perform day in, day out with only periodic maintenance required.
Related articles:
Genius NM32LA continuously produces for Durham University
Genius NM32LA solves problems for Bispebjerg Hospital
Product Showcase - Genius NM32LA nitrogen generator