Published
5th October 2016
Training a top priority in South East Asia
PEAK distributor engineers in South East Asia visit PEAK's Singapore Training Center for certification.
The PEAK Singapore Training Center welcomed engineers from PT Berca Niaga Medika and Transmed Co Ltd for training on the best practices and correct way to maintain and support PEAK laboratory gas generators for their customers. The training team from PEAK in Singapore consisted of Kelvin Kwan, Technical Manager and Kelvin Toh, Service Manager, supported by PEAK's team of experts based at our Headquarters in Inchinnan, near Glasgow, in the United Kingdom.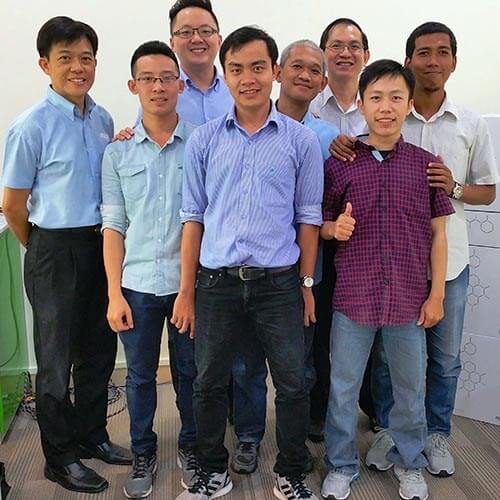 Technical Manager, Kelvin Kwan, reported that: "It is always rewarding when we train or provide refresher training to our valued distributors. We are delighted that these engineers can now give PEAK generators the best care in labs throughout South East Asia and we will continue to support these engineers even after their training and certification has been completed."
PEAK Scientific prides itself on delivering the best customer service in the laboratory gas generator market. We do this by providing on-site support and maintenance on every part of the globe and by making sure that the people who service our generators have the right knowledge, equipment and attitude to provide the high level of product and support experience our customers have come to expect.
Find out more about PEAK's service