Published
2nd August 2016
The Search for User Manuals
Technical products generally come with a user manual – a technical communication document which is intended to give assistance to people using a particular piece of equipment. At PEAK we produce user manuals for all of our generators, old and new, to make using your gas generator as simple as possible.
All of the user manuals for our current laboratory gas generators can be found on our website by visiting the downloads section.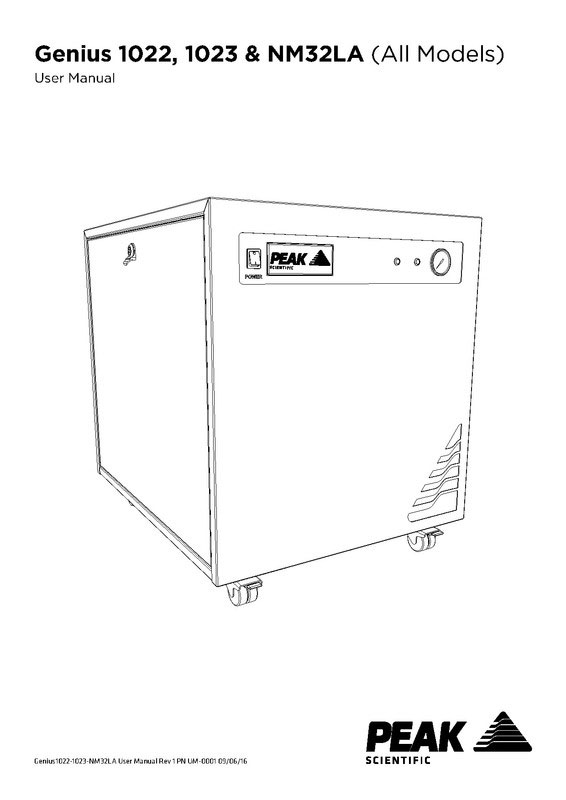 Genius 1022, 1023 and NM32LA User Manual
However, as we have been around for almost two decades, we have manufactured thousands of generators in our time. Because of the robust and reliable nature of our products there are numerous gas generators we have produced in the past which are still in operation today. Although our discontinued gas generators' user manuals are not available on our website, they are available, along with all of our current documentation, on our secure document portal ResourceSpace. 
ResourceSpace features a simple search function where you can easily find the document you require by searching for your generator model or you can use the advanced search function to filter your results by category.
Still can't find what you are looking for? Not to worry - contact our team who will be happy to assist you as best they can.
Please note PEAK Scientific Ltd will only have documentation for generators produced from 2004 onwards.